Northampton, UK, February 8, 2018- Avanti Travel Insurance offers one of the most comprehensive annual multi-trip policy packages designed specifically for the over-50s market available in the UK.
Avanti has a long-standing reputation for excellence providing bespoke cover for senior travellers, including offering policies for people travelling with pre-existing medical conditions and for travellers aged 70-plus.
The company offers annual multi-trip policies for anyone up to the age of 85, providing protection for an unlimited number of trips within any given 12-month period. The key benefits of the policy include a high limit of indemnity on medical expenses no matter where policy holders travel, a 24-hour medical assistance service and end supplier failure cover.
A spokesperson for Avanti said: "For customers who travel frequently, there are several advantages to taking out annual multi-trip travel insurance rather than different policies for every trip. One is simplicity – you only have to remember to buy insurance once – and the other is the cost savings you can make.
"However, as popular as annual policies are with regular travellers, the majority of products are not designed to meet the needs of older travellers. We know, for example, that annual multi-trip policies are often offered as added-value extras with bank accounts, credit cards and other types of insurance. It sounds like a great perk, but for our customers in the upper age brackets, the cover they get with these gratuity policies is not always adequate.
"Older travellers in particular need the added assurance that the medical cover their travel insurance provides will meet the costs of any treatment or care they need whilst abroad. It is a fact that as a demographic, they are more likely to need medical attention, and their treatment needs might be more complex.
"We make sure we build a high limit of indemnity on medical cover into all of our travel insurance policies, including our annual multi-trip packages."
Avanti offers two tiers of annual multi-trip cover depending on the age of the customer. For travellers aged 70 or under, the policy is valid for up to 50 days per trip, up to a total of 183 days spent away from home per year. For travellers aged between 71 and 85, the time limit per trip is 35 days.
Additional perks of the policies include the fact that they are also valid for any domestic trips, as long as the customer spends two or more nights away from home. There are no restrictions placed on the nature of these trips – even if it is a long weekend spent with friends or family in another city, the policyholder is protected for things such as loss or damage to personal belongings, or cancellation of transport.
Avanti's annual multi-trip policies also include free winter sports cover. This is available to any customer up to the age of 70, and insures the policy holder against any medical emergencies for up to 17 days skiing or snowboarding.
Media Contact
Avanti Travel Insurance
01376.560.800
enquiries@avanti.co.uk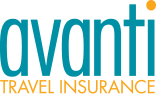 Was this article valuable?
Here are more articles you may enjoy.