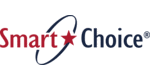 Welcome to the 16th annual
Insurance Journal Top 100
Independent Property/Casualty Agencies report.
The Top 100 list is ranked by total property/casualty agency revenue and comprises only those agencies whose business is primarily retail, not wholesale. (See also Top 20 Agency Partnerships.)
All information in this report has been garnered from voluntary online submissions from agencies and brokerages and best estimates based on other public information sources. There may be agencies eligible for listing but for which no information was received or located. Also, submitted data was not independently verified.
For the complete special report, see our August 2, 2021 full issue. For more information, contact Andrea Wells.
For web badges, plaques, and reprints, visit the Top 100 Agency Promotional Tools page.
Editor's Note:
* = Carrier Owned Agency
** = Bank Owned Agency
4
Alliant Insurance Services Inc.
7
BroadStreet Partners Inc.
8
EPIC Insurance Brokers & Consultants
11
RSC Insurance Brokerage Inc. dba Risk Strategies
18
Insurance Office of America Inc.
20
PCF Insurance Services
22
Heffernan Insurance Brokers
25
TWFG Insurance Services
30
Relation Insurance Inc.
31
World Insurance Associates LLC
32
Sunstar Insurance Group
33
Cobbs Allen/CAC Specialty
34
Eastern Insurance Group LLC
36
Westwood Insurance Agency*
38
Parker, Smith & Feek Inc.
39
ABD Insurance & Financial Services
41
Marshall & Sterling Enterprises Inc
43
Starkweather & Shepley Insurance Brokerage Inc.
44
High Street Insurance Partners
45
Professional Insurance Associates
46
Houchens Insurance Group Inc.
48
Premier Group Insurance Inc.
50
Robertson Ryan & Associates
51
Patriot Growth Insurance Services LLC
52
James A. Scott & Son Inc. dba Scott Insurance
54
Sterling Seacrest Pritchard
56
Bowen Miceltte & Britt Insurance Agency LLC
58
Charles L. Crane Agency Co.
60
Ansay & Associates LLC
62
Huntington Insurance**
63
Wood Gutmann & Bogart Insurance Brokers
65
HomeServices Insurance
67
Turner Surety & Insurance Brokerage Inc.
68
R&R Insurance Services Inc.
70
Haylor, Freyer & Coon Inc.
71
James G Parker Insurance Associates
72
M&T Insurance Agency Inc.**
73
Fisher Brown Bottrell Insurance Inc.**
74
Atlas Insurance Brokers LLC
75
Frost Insurance Agency**
78
Swingle, Collins & Associates
79
Oakbridge Insurance Agency LLC
81
Crest Insurance Group LLC
82
Atlas Insurance Agency
83
Christensen Group Inc.
86
Inszone Insurance Services LLC
87
Tompkins Insurance Agencies Inc.**
88
Paramount Exclusive Insurance Services Inc.
89
Sihle Insurance Group Inc.
90
Lamb Insurance Services
91
Associated Insurance Management LLC
92
Commercial Insurance Associates
93
SouthGroup Insurance and Financial Services LLC
95
The Daniel and Henry Co.
96
Moody Insurance Agency Inc.
97
Kaplansky Insurance Agency
98
Kapnick Insurance Group
99
Ross & Yerger Insurance Inc.
---