Overall Winner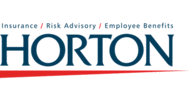 In this type of business, our employees are by far our most important assets. Our most important assets go home every night and they don't have to come back. Being good for our employees and creating an excellent employee experience is as important as any financial or business metric. You have to care. Then you have to be willing to support your intention in many areas, including compensation, training, benefits, culture and quality of leadership.

Glenn Horton CEO and Chairman
Employee Perspectives
Quotes from employee nominations
Horton cares about work life balance. They give so much back to their employees by providing work at home, Friday breakfasts and flex time. If you work hard, you are recognized for that hard work.
The Horton Group is the best agency to work for because we are like one, big family.
I work with employees who work in remote offices and still have that connection with them.
East
Gold Winner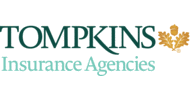 While I'm extremely proud of this nomination, I'm not surprised. Although I'm the leader, I know we are who we are only because of our employees. I truly believe this is a great place to work and will continue to be a great place to work, because of our people and our culture. This is validated by the number of new employees that are referred to work for our agency by our existing team, and the fact that we have a number of examples of multiple family members working for our company.

David Boyce CEO and President
Employee Perspectives
Quotes from employee nominations
Every day, not just in words but in action, our team delivers on our core values of commitment to customer, to community and to employee.
Tompkins is not just a job, but a culture.
I have never worked for another company where the employees are happier to be a part of something bigger and something special.
I am always amazed at how many employees celebrate 20, 25, 30 and even 40 years at the company.
Read Tompkins Insurance Agenices's Full Profile.
Silver Winner
Rogers & Gray Insurance Agency
Bronze Winner
Marshall & Sterling
Midwest
Gold Winner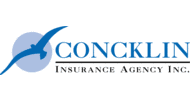 How lucky we are to have the wonderful employees we do. The agency strives to be an employer our staff can be proud of. Being nominated for this award shows me that our management team is succeeding in this goal. Our mission is to treat each employee with respect and understanding. We trust our staff to be capable professionals who can work with autonomy. We don't micromanage, but instead offer an open door to anyone who needs assistance or has questions. Everyone's opinions are valued. If someone is going above and beyond they deserve to have that effort acknowledged and appreciated,

Craig Concklin President
Employee Perspectives
Quotes from employee nominations
If someone is going above and beyond they deserve to have that effort acknowledged and appreciated.
The performance review is first completed by the employee and then discussed with the employer based on the employee's performance questionnaire. It's a very fair, low-stress process.
Everyone here is very supportive and helpful to each other. When you ask for something they deliver ... sometimes, even if you don't ask they figure out what you need and provide a solution.
The agency is wonderful to its employees and the knowledge the owner and producers have is incredible They treat everyone like a family member, pay very well and are more flexible than any other agency I have worked for.
Read Concklin Insurance Agency's Full Profile.
Bronze Winner
The Bulow Group
South Central
Gold Winner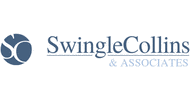 Management encourages input from employees on virtually any topic that can make us a better place to work, whether operationally or culturally. It's an honor to work with a truly amazing group of talented pro- fessionals that are committed to working together to serve our clients' risk management needs. We have assembled a very special group of people who continually raise the bar and make this a great place to work.

Caroline Jernigan Director of Talent
Employee Perspectives
Quotes from employee nominations
Producers teach weekly classes on various insurance topics to the staff and newer producers. There are also many CE opportunities in the office, and we are all encouraged to obtain accreditation.
To be most important in our industry, we are constantly challenged to master coverage at every level.
Hiring great people and creating a program to mentor these young producers, to help them overcome the hurdles most new producers face. This has created a vibrant learning opportunity for new and old producers that our agency has fully committed to.
Everything is open door. From your supervisor to the CEO, they want to know any concern you might have and help resolve any issue that may come about from time to time
Amazing company, amazing CEO and management.
Read SwingleCollins & Associates's Full Profile.
Silver Winner
Bryan Insurance Agency
Bronze Winner
Porrier Group
Southeast
Gold Winner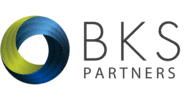 It's such an incredible honor because to think that what we do and how we try to interact and engage with colleagues is meaningful – and it also puts a lot of pressure on us to continue to raise the bar, challenge ourselves, and to not be satisfied with the status quo. We spend nights and weekends thinking of different ways that we can engage with people and help them develop their passions and interests and help them achieve their career goals.

Elizabeth Krystyn Founding Partner
Employee Perspectives
Quotes from employee nominations
The leaders of the agency encourage idea sharing and community as important aspects of our culture.
The culture and support to be your best is unparalleled! If you work hard, you will be rewarded and lifted further. If you stumble and fall, you rise as a team and grow.
BKS has a culture of success and accountability.
Our culture is supportive, collaborative, and full of positive energy.
Read BKS-Partners's Full Profile.
Silver Winner
Jones Insurance Agency
Bronze Winner
Harbor Insurance Agency
West
Gold Winner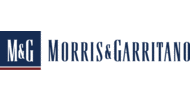 We really wanted to make it simple and live by our core values. Having a good culture has been like a buzz word you heard for a long time, but it's not just words here. Whether it's passion for our clients, passion for our employees, passion for building relationships, we really have that. We're passionate about remaning independent, pas- sionate about creating opportu- nities, about having fun, about learning.

Brendan Morris CEO
Employee Perspectives
Quotes from employee nominations
The agency provides support to allow individuals opportunities to work remotely and provides flexible work schedules along with strong benefits packages.
Additionally, the growth of the agency has brought a diversity of employees from different demographics together.
People are unusually happy all the time and pass that positivity to our clients,
The culture around the office is upbeat and professional. It's easy to do a good job when it is rare that someone in our area hasn't heard of the agency. Most of the people I talk to tell me their parents or grandparents had their insurance with us, and it was only natural for them to give us a call.
I have 100 percent faith that we provide superior coverage and service to every client. Prior to working here, I never would have imagined that a commercial insurance job could be so fun. I am proud to tell people where I work!
Read Morris & Garritano's Full Profile.
Silver Winner
Eaton-Provident Group
Bronze Winner
North Town Insurance