Embracing Employee-Oriented Culture
---
BWD Group – Plainview, New York
---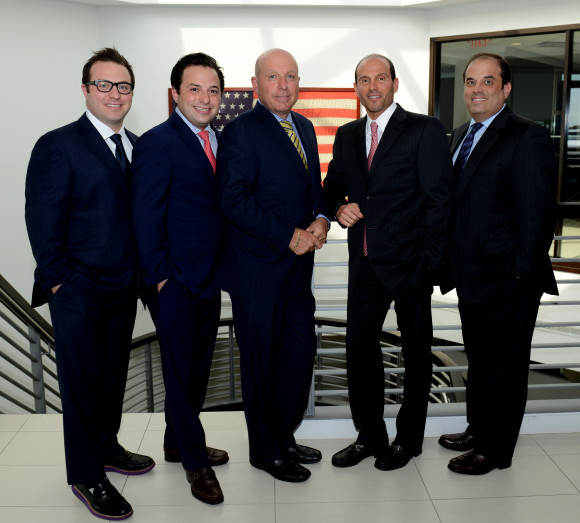 Insurance is a tough, stressful business and it can be a real pressure cooker for agency employees. That's why the management at BWD Group does all it can to bring a sense of family and community to their workplace and make their jobs a little bit less stressful.
The agency said it's proud of its decades-long tradition of employee-oriented culture, knowing that a company's best assets are its employees. BWD is also one of the largest charitable companies in New York's Long Island region.
"We have an activities committee and their job is to recognize that everybody here is working hard, that everybody has stressful jobs," said Marc J. Blumencranz, chief operating officer and principal at BWD, a family-owned agency based in Plainview, N.Y. Founded in 1929, BWD currently has 211 employees and $40 million in annual revenues. The firm provides commercial, personal and employee benefits coverage as well as coverages to the sports and entertainment industries.
"The nature of the insurance industry is stressful. Because of that, we have a committee and their job is just to focus on what kinds of activities we can do to put smiles at BWD," Blumencranz said. "It's about making people feel that even though they are at work, at least they have some stress relief in their day, and hopefully an opportunity to socialize with their fellow employees, which creates a better work environment."
What makes us a standout as an employer is our employee-oriented focus.
"What makes us a standout as an employer is our employee-oriented focus and our culture that we've had for many years in providing a lot of extras to our employees," added Mary Macedonia, vice president of human resources.
The firm offers a wide range of activities including picnics, employee recognition events, employee milestone birthdays, sports events, numerous celebrations, wellness programs and charity events throughout the year. BWD offers free breakfasts and healthy snacks throughout the day for employees. And in addition to its wellness fairs, the firm has implemented a number of fitness initiatives including a bicycle lending program.
"The principals and staff all work together to enhance both our internal and external communities and make contributions and efforts for many causes," one employee commented. "The principals have created a work environment that shows appreciation and respect, gives encouragement and direction, promotes growth, wellness, and a balanced work/life relationship. They have used these ideals as a basis for their agency, and history shows its success."
One employee noted that even during the period of time when the economy crashed, BWD still made it a point to give and keep the morale up by doing little events to show their appreciation to the employees. "You truly feel appreciated working here and that's something a lot of people can't say," another said.
BWD also rewards individuals that donate time and effort to charitable causes, annually giving a humanitarian award.

When Superstorm Sandy struck in 2012, not only were the firm's entire year of donation drives focused on Sandy assistance, but BWD also allowed employees and their families to come and stay in the office and offered financial assistance to affected employees. "The way BWD reached out to its employees who were affected by Sandy was incredible," one employee commented.
"I really like the fact that they participate in charity work and do inventive things throughout our work week to get everyone involved," said another.
The agency also allows flexible schedules as well as telecommuting for qualified employees. "When I moved out of state, I was able to telecommute," an employee said. "The owner's commitment to a family work environment is second to none."
Was this article valuable?
Here are more articles you may enjoy.
From This Issue
Professional Liability Directory; The Best Insurance Agencies to Work For; Restaurants & Bars