After 25 years in the insurance business both as an agent and consultant, Mernice Oliver has heard a consistent theme from the women she has worked with and coached: there are no leadership initiatives or groups focused on the challenges for women who want to grow in the industry, particularly for minority women.
She decided that issue needed be addressed and created a network focused on women and helping them grow in the industry, according to Oliver.
The group — the National Association for Advancement of Women in Insurance, or NAAWI for short — started in February with the goal of becoming the "premier organization for multicultural women in insurance," the Atlanta-based Oliver said.
"We really focus on helping women of color and multicultural women develop themselves as leaders so that they are able to advance their careers in the insurance industry," she said.
We really focus on helping women of color and multicultural women develop themselves as leaders so that they are able to advance their careers in the insurance industry,
Oliver noted that less than 1% of major leadership roles in the insurance industry are held by women, and that number is even less when it comes to women of color.
"I believe it's such a viable opportunity for any young woman thinking about 'what am I going to do with my life," she said. "But the problem is [the insurance industry] has not fully developed women at all … And so they choose an industry that they perceive as more glamorous or as more lucrative for themselves, when that's not it at all. It's just that we've lacked representation in terms of the leadership. Our goal is we want to change that."
Oliver's own career in the insurance industry has transitioned from a fraud investigator to a recruiter to now running her own consulting and professional development firm, where she helps women agency owners with leadership skills, staff training, sales and business development.
"I've always been one who wanted to see other women win and help them grow," she said. "The niche kind of just found me … I've been able to help women navigate inside the insurance industry."
Oliver started with State Farm where she worked for 15 years investigating arson fires, which she called "the best job," but she said she always wanted to be an entrepreneur. She later opened her own agency with Allstate and then went to work for American Family as an agent. She eventually became a corporate agency recruiter with Farmers Insurance, where she stayed until she opened her consulting firm in 2014.
She said NAAWI, which operates as an online professional membership association, will focus on the "four pillars of excellence" — leadership, diversity, community and growth. It will work to support women throughout the industry and grow the number of multicultural women through several initiatives, including an online leadership academy that will offer trainings; an executive roundtable series; networking events where women can meet each other and share best practices; a speaker series; trainings on how to be a speaker; and an annual leadership summit.
Oliver said NAAWI will also have an annual "Disruptor Award" for women who have shown growth and change throughout the year.
Although the group is aimed at being "multicultural," Oliver said it is not exclusive to women of color, but rather is open to any woman who is looking for leadership development and support in business.
"I think that really the myth when we say multicultural is that means we want to be exclusive. But we want to be inclusive, and that means everybody," she said. "I've reached across the aisles and even invited women who are outside of the insurance industry because the goal is that if you are a woman in business and are looking for a place to grow and develop … then NAAWI is where you want to be."
Oliver said there are no requirements to join — just a desire to develop leadership skills and support women in business. The group also isn't exclusive to insurance agents; it's open to claims reps, underwriters, actuaries or any woman "currently navigating that life of being inside the insurance industry and/or are just looking to grow and up level their professional profile."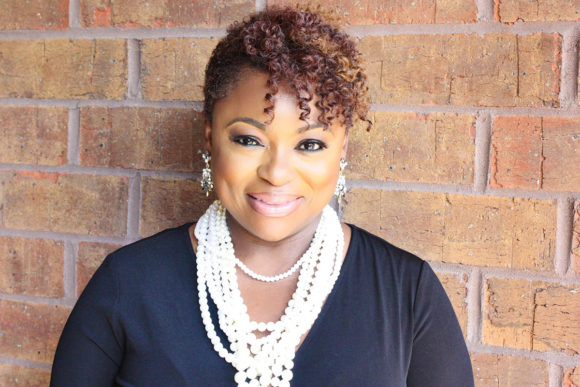 The group made its debut in February at an event in Georgia and is working on its first organizational initiative of growing the founding membership to 100 women. Oliver said the initiative, coined #NAAWI100, is aimed at recruiting women across the country who can join NAAWI for $100 in the first 90 days and forever be one of the group's "founding members." The cost to join for women outside the founding members is $199 a year, with a monthly payment plan of $33 a month offered.
The NAAWI online leadership academy launched in March with its first training held on March 20. Members will also have access to a monthly personal development and a professional development training. The first executive roundtable will be held in late May or early June.
Although the group has kicked off in Atlanta, Oliver plans for NAAWI to be in communities nationwide by its second year. Oliver said NAAWI will expand throughout the Southeast in the first year — starting in Nashville, Tenn., then into Charlotte, N.C., Birmingham, Ala., and Mississippi. Oliver said they are looking for women to become ambassadors for each region they expand into.
The leadership team consists of women leaders in the Atlanta area insurance industry, including her own mentor – Rebekah Ratliff, who is the president of the Atlanta Association of Insurance Professionals, a local chapter of the National African-American Insurance Association.
Oliver said while NAAWI will not specifically offer job connections, the group will help women find mentors in the industry who can help them reach their goals in the industry.
"I'm a product of being mentored well and really being encouraged to think outside of the box, to challenge the way we always do things and find solutions and a way to do them different," she said. "We'll provide an opportunity for [women] to find a mentor who can then hopefully help them find opportunities within their own specific companies and organization."
Oliver says one of her main objectives for NAAWI is to help move the insurance industry forward by giving women leaders opportunities they wouldn't have had otherwise.
"Having navigated in this industry for 25 years, my fear is we've not really reached out to the generation that's coming behind us –we've kind of lost them because we haven't grown, we haven't embraced new technology," she said. "It is more male dominated — it is old men, but they're dying off. What happens to the industry if we don't reach out and pull the people along behind us?"
The group plans to host a brunch this year for women between the ages of 18 to 24, where they can hear other women share their experiences of "why this is a great industry."
She predicts that in the next 10 years there will be a shift for women in the industry.
"You're going to see a lot more women in leadership opportunities, leading big, major companies and organizations just because right now we're finally finding, I think, our magic," she said.
Was this article valuable?
Here are more articles you may enjoy.
From This Issue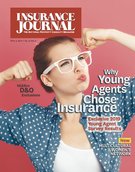 The Young Agents Issue – with Survey Results; Markets: Directors & Officers Liability