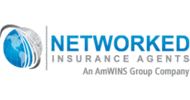 $52,093,831 2018 Total P/C Revenue
Networked Insurance Agents, an AmWINS Group company, provides an array of membership options from market access to direct access.
"Based on the aggregation or direct access membership chosen, independent agents earn competitive commissions, and may be eligible for profit-sharing, from the dozens of P/C companies available," according to Larry Oslie, chief operating officer, Insurance Operations.
A typical member utilizes a variety of carriers each year to cover gaps in the appetite of their direct appointments.
They are not held to volume requirements for these alternative markets.
Networked Insurance Agents' carrier partnerships allow affiliates to round out more accounts and compete for new business against agencies of all sizes.
Plus, Networked can be a perpetuation option for the agency owner looking for a succession plan; with several licensed agents to handle the retention of purchased books.
There are two options for agencies:
The Direct Access Insurance Services (DAIS) cluster, a group of independent agencies of similar size that meet regularly and collaborate.
The Networked Insurance Agents, an aggregator business model comprised of 1,100 independent agents in 35 states submitting business to Networked that in turn approaches the insurance market on the agents' behalf.
According to Oslie, DAIS approaches the insurance market as one group, meaning each member utilizes sub-codes which roll up to one master or cluster code at the carrier.
"The agencies' volume and loss experience are combined for purposes of negotiating commissions and maximizing profit sharing with the carriers," he said.
Members of DAIS operate without minimum carrier volumes or profit-sharing thresholds to meet in order to be eligible. They retain 100% of commission dollars beginning with their first dollar earned. The DAIS cluster provides members the opportunity to earn up to 80% of profit-sharing and override earnings.
The other option, Networked, operates similar to a wholesaler, serving as the middle-man and becomes the carrier-facing arm for each member – obtaining quotes and servicing policies via requests to the carriers.
Networked advocates for its members on policy servicing, standard and promotional commissions and account placement.
"Our commission splits are fair, market-dependent and tiered to increase as members grow with us," Oslie said. "By joining Networked, the member essentially adds over 100 experienced insurance professionals to its agency staff to handle account management for new business and renewal remarketing, customer service, accounting, sales and marketing, operations and management."
As members of Networked or DAIS, the agencies remain independent with 100% ownership of their books and may choose to maintain direct appointments of their own.
When comparing one network to another, one essential differentiator should be the quality of service, Oslie says.
"Market expertise, quote and request turnaround times, technology and follow-up from the network's account management and customer service teams" are critical, Oslie said. "This service staff is the key for helping the agent to write more business than they otherwise could on their own."
Was this article valuable?
Here are more articles you may enjoy.
From This Issue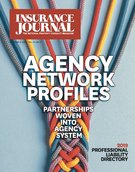 Agency Partnerships (Aggregators, Clusters & Networks); Professional Liability Directory; Market: Residential Contractors