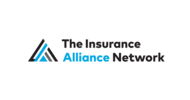 $37,053,881 2018 Total P/C Revenue
Every agency maintains independent ownership in their book of business when they become a member of the Insurance Alliance Network, part of the Alera Group.
According to Jane D. Koppenheffer, president, while agency members enjoy the benefits of carrier access, enhanced compensation and additional resources, members often cite the ability to have a "board of peers" to discuss agency operational and strategic issues as the top benefit.
To "facilitate this deep sharing and learning atmosphere," the Insurance Alliance Network has remained intentionally small with only 10 current members, Koppenheffer said. "The size and collaborative nature of our group makes it great option for agencies with similar values looking to join an agency partnership group," she said.
The strategic small size is one of two main distinctions of the Insurance Alliance Network compared to other agency partnerships, according to Koppenheffer. The other is the strength of being owned by the Alera Group, a $350 million revenue organization.
As a former regional carrier executive, Koppenheffer understands both the advantages and disadvantages of agency partnerships from a carrier's perspective.
"If the group is cohesive in their planning and are able to develop specific initiatives with the carrier, the carrier will see a higher degree of goal attainment and growth," she said. "If the agency partnership group has standards for professionalism and business processes, the carrier will be able to work with higher-quality agencies.
One thing she's sure about: "Agencies that are able to remain independent and not feel pressured to sell to larger organizations in order to preserve market access typically have better relationships and performance with regional carriers than the larger brokers and agencies."
Koppenheffer believes agency networks will continue to grow and be an important component of the agency distribution landscape. "While there is heavy acquisition activity, there are also many new independent agencies being created – some from employees who leave acquired or larger firms to go out on their own, or captive agents becoming independent," she said.
Networks are themselves not immune to consolidation. "To the degree that agencies specialize more in the future, you may see that networks begin to specialize, as well," she said. "Mergers of groups will be most prevalent among the smaller, more informal networks that exist."
Was this article valuable?
Here are more articles you may enjoy.
From This Issue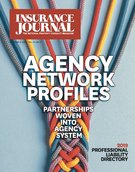 Agency Partnerships (Aggregators, Clusters & Networks); Professional Liability Directory; Market: Residential Contractors