Adult learners want a personalized educational journey — one in which they are able to choose what they want to learn, as well as when and how they want to learn it. That's the premise behind the Kaufman Institute, a learning hub for insurance professionals that uses artificial intelligence to enhance and individualize the educational opportunities for users.
H.W. Kaufman Group Chairman, President and CEO Alan Jay Kaufman created the Kaufman Institute in 2007 as a learning resource for Kaufman Group employees. However, the goal was always to extend its reach to the insurance industry at large, especially to the independent insurance agency community, Dr. Renee Lerche, president of the Kaufman Institute and corporate senior vice president at H.W. Kaufman Group, told Insurance Journal.
While originally created as an educational resource for employees of the H.W. Kaufman Group, whose corporate members include Burns & Wilcox, RB Jones and Global Excess Partners, among others, the Kaufman Institute opened its virtual doors to insurance professionals across the board in May 2019.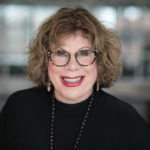 "The external Kaufman Institute is targeted at agents, agencies, producers, support staff, CSRs of primarily independent agencies," said Lerche, whose professional background includes service as director of global workforce development at Ford Motor Co.
Everything on the site, she said, "has been beta tested with our own employees and made generic for an external use."
For an annual fee, members have access to all the Institute's educational offerings, which range from 10- to 15-minute micro-learning courses to live or recorded one- or two-hour webinars. The course offerings include insurance knowledge and training and skills, as well as professional and personal development skills.
From the beginning, the Institute's plan has been to create a system that allows individuals to pursue personalized educational journeys. The learning management platform was developed by former Amazon executives and it operates similarly to Amazon in that it makes recommendations based on the subject matter the student has expressed interest in previously.
"The computer's collecting that data from what the person and people like that person, maybe in the same role, are doing and the computer will make recommendations for other things the person can take," Lerche said.
The insurance education opportunities are seemingly unlimited. Students can take courses in everything from Insurance 101 to underwriting to risk management to office management to accounting for insurance.
The personal/professional development courses that cover what used to be considered "soft skills," however, are some of the most popular educational offerings on the site, a development that has been somewhat surprising, Lerche said.
"We have a lot of courses, a lot of which we developed ourselves, on communicating powerfully. How do I talk to my boss about — I want a raise? How do I work with difficult workers? How do I have a conversation on a difficult subject with a colleague?" she said.
It's "been a little surprising that people were interested in that subject matter and were looking for any tools they could find," she added.
The micro-learning opportunities — courses that last 15 minutes or less and target a particular learning objective — are a popular feature, as well. "If they have a specific need, they can get in, take micro-learning. We have a lot of people taking micro-learning on Excel, how to use Excel. So, it's a whole range of things that I think people are looking to get. And as I said, definitely communication skills, very important, management and supervision."
Lerche said the Institute also develops new courses based on customer feedback. As an example, she said, customers indicated a "need for an underwriting curriculum. A real need for one that was more current, that could relate back to actual risk."
In response, the Institute created coursework focused on "learning underwriting, learning how to look at, assess risk and analyze risk. And we've done some very creative things, we made it sort of a game. … So it's not just boring content. Everything we do, we try and teach something, and then have people practice and use it," she said.
Was this article valuable?
Here are more articles you may enjoy.
From This Issue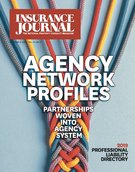 Agency Partnerships (Aggregators, Clusters & Networks); Professional Liability Directory; Market: Residential Contractors