Welcome to Insurance Journal's Agents of the Year report. This report features 25 agents who define what it means to be a successful independent agent today. These agents are more than top sellers. While they have achieved impressive success in sales and demonstrated laudable business intelligence and entrepreneurial skills, they also have shown they have a passion for what they do and a commitment to professionalism and, in many cases, specialization. For them, being an insurance agent is more than a job. Insurance Journal's Agents of the Year come from all regions of the country, live and work in cities or towns big and small, and know the importance of giving back. Information included in this report was voluntarily submitted online by agents and was supplemented by other public information sources. There are many more agents who deserve mention than are profiled here.
Trent Tillman
TrueNorth
Cedar Rapids, Iowa
A producer with TrueNorth in Cedar Rapids, Iowa, Trent Tillman's book of business is 100% transporation focused, covering all modes of trucking across the country, including many of the top 100 motor carriers. In total, transportation business accounts for 40% of the firm's overall revenue.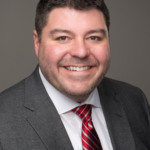 Tillman began his career at TrueNorth in 2003 after graduating from the University of Northern Iowa. He started by carrying the briefcase for the agency's since-retired CEO and its lead transportation producer, who now serves as CEO. Focused on learning transportation, insurance, client experience and business development, Tillman became a producer on Jan. 1, 2005, and hit the ground running.
Tillman says he had success out of the gate. In 2011, he had the honor of being invited to join the agency's ownership group and became a practice leader at that time. Promoted to executive vice president of the Transportation Division in 2017, Tillman earned the status of growth leader for the firm in 2020.
"Even though I have taken on significant executive responsibilities over the past few years, I have maintained my book of clients and continue to be out in front with our producers, focused on earning new clients," Tillman says.
Dan Berry
Woodruff Sawyer
San Francisco, California
Dan Berry decided early on in his career that he would best serve clients by not trying to be all things to all companies. Therefore, he focused his energy and expertise on being the boutique solution for venture capital and private equity firms in the middle market.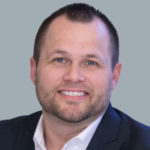 Now, Berry is a senior vice president and Private Equity & Venture Capital Group leader at Woodruff Sawyer in San Francisco. By being hyper-focused on providing that area of expertise, targeted directly to the middle market, Berry and his team have been able to build a platform that suits their clients' needs.
Berry has developed expertise in general partner liability, directors and officers liability, due diligence/transactional risk and special purpose acquisition company (SPAC) risk management and insurance. His expertise is in management liability risks, including D&O liability, and he has worked directly with private equity and venture capital firms and their portfolio companies for more a decade.
"In addition to leading the group, I work closely with my clients to provide guidance on risk mitigation and risk management solutions, including insurance. I negotiate directly with insurance carriers to customize and place insurance programs that meet the risk transfer needs of my clients," Berry says.
Prior to joining Woodruff Sawyer, Berry was a sergeant with the United States Marine Corps. He earned his Bachelor of Science degree at the University of California, Davis.
Sarah Washburn
Wilson, Washburn & Forster
Miami, Florida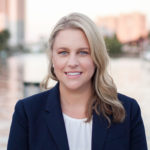 Sarah Washburn is a third generation insurance agent, following in the footsteps of her father and grandfather. She has 16 years of experience in the insurance industry and currently serves as president of Wilson, Washburn & Forster Insurance, a boutique commercial insurance agency with a niche industry focus. Wilson, Washburn & Forster Insurance specializes in 10 niche markets, including marine, religious organizations/nonprofits, aviation, manufacturing, food, distributors, educational facilities, life science, healthcare facilities and retail establishments.
Washburn's leadership team has more than 80 years of combined insurance experience, and the service staff has an average tenure of more than 20 years. She says her main focus is mentorship of the producing staff while also taking the agency to the next level. In 2005, along with a few other agents, Washburn started the Young Agents Committee in Miami to encourage insurance agents under 40 years of age to network within their industry. Community engagement and professional development are also important components of her professional life. In the past, she has chaired community events such as the Taste of Pinecrest, an event that focuses on raising funds for local public schools.
Kristy Longfellow
Hobson Insurance
Hobson, Montana
Kristy Longfellow has been in the insurance industry for 20 years. She currently serves as co-owner of Hobson Insurance, which is based in Hobson, Montana, and specializes in national program businesss for sporting goods, shoe retailers, archery shops and ranges, gun stores and ranges, durable medical equipment, clothing stores, hardware and variety stores. Hobson's staff serves businesses nationwide. Longfellow obtained her certified insurance counselor designation after obtaining her license. She is licensed in every state but Alaska and Hawaii.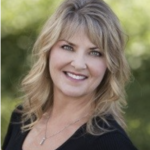 She has served as president of the Montana Independent Insurance Agency Association, president of Montana Insurance Education Foundation and president of Montana Young Agents. She has also served on the local Chamber of Commerce and Wells Fargo Community Bank Board in Hobson.
"The only way I have been able to grow is having the best team in the industry behind me," Longfellow says. "My partner in the business is my sister Misty Kriskovich, who is an award winning CPCU, CIC, and manages the commercial lines department."
Next to having a good team to service clients is an excellent reputation in the industry, Longfellow said, adding the agency is endorsed by many other national buying groups and associations.
John Gaynier
RogersGray
Kingston, Massachusetts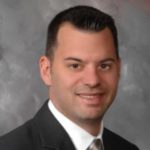 John Gaynier, who's now with RogersGray in Kingston, Mass., began his insurance career at Gulfshore Insurance in Florida in 2006. During his time in Florida, Gaynier says he was fortunate enough to participate in MarshBerry's MAPLYT Program, which was a mentorship program for emerging young leaders in the industry.
While in that program, he met Mike and Dave Robinson of RogersGray. He eventually joined RogersGray in 2010, working his way up and quickly growing a sizable book of business. In 2018, he achieved partnership status.
"My book of business has risen through my tenure at RG to a size larger than I ever expected and spans throughout the country," Gaynier says.
Gaynier sits on the board of directors of the Plymouth Boys & Girls Club, and holds the AAI professional designation.
Marcus Eagan
Eagan Insurance Agency
Metairie, Louisiana
Marcus Eagan specializes in the areas of risk management and insurance placement with emphasis on large property risks, marine and construction clients. Eagan's book of business for each specialty is about 25% for marine, 60% real estate and 15% other.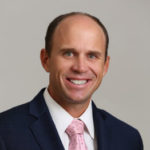 Eagan is the fourth generation to join the Eagan Insurance Agency. He earned his degree in Business Administration from the College of Charleston in 2002, at which time he joined the family business. He later earned the CIC and CRM designations and is a past president of the board of the Insurance Agents of Greater New Orleans (IIAGNO). Eagen is a five time recipient of the Maurice F. Eagan, Sr. award for the Top Producer for Eagan Insurance Agency.
In his spare time, Eagen is a member of Bay Waveland Yacht Club and Southern Yacht Club. As an avid sailor, he is a three-time Collegiate All-American and has won numerous other sailing awards on both a national and international level. He is also heavily involved in his community by supporting and participating in many local events such as Catch a Lift Fund, Gary Sinise Foundation, Wounded War Heroes and the Michael J. Fox Foundation.
What has been the most helpful in growing his business is the ability to be an advisor to clients and not just an agent, Eagan says. "I truly see myself as part of the clients' team and work with them to mitigate the risks and exposures to their business," he says.
Chase Carlisle
Carlisle Insurance, an Acrisure Partner
Corpus Christi, Texas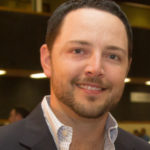 Specializing in coastal property insurance along the Gulf Coast, the bulk of Chase Carlisle's book of business is in the public entity sector — schools, cities, counties and ports. The public entity portion accounts for 80% of his book.
Carlisle began his career in the insurance industry as a property adjuster for Travelers. Twelve years ago, he switched directions and came home to work for his family agency, where he now serves as vice president.
"I have obtained my CIC, CPCU, and CMIP all before turning 35 years old," Carlisle says.
He has served as president of the local chapter of the Independent Insurance Agents of Texas (IIAT) association. Carlisle holds the position of treasurer of a local non-profit, Foster Angels, which serves needs of foster kids in his community.
Chris Walters
IMA Inc.
Denver, Colorado
While primarily focusing on public directors and officers business, Chris Walters book of business also includes the cannabis, biopharm/biotech, real estate and technology industries. He anticipates that the public D&O portion of his book to be around $1.55 million for 2020.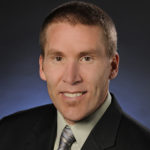 Walters started his professional career as a physical therapist and later worked as a medical practice administrator. He transitioned to insurance in 2008, following his mother, who was a nurse initially, and his father, who still has his own insurance brokerage in his hometown outside of Chicago.
From 2008 to 2012, Walters held the position of vice president at Network Insurance Services and has served as a vice president at IMA for the past eight years.
"Outside of my professional career, I am very happily married to my wife, April, of 11 years, and we have two young children, Sophia, 9, and Quin, 6. Aside from my faith and family, skiing, mountain biking and live music are my passions," Walters says.
Brett Cutchin
Lipscomb & Pitts Insurance LLC
Memphis, Tennessee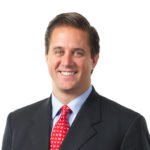 With real estate accounts of all types across the country, real estate is the largest segment in Brett Cutchin's book of business. Habitational risks represent about half of his real estate book. He also handles construction related accounts, Cutchin says. A third area of concentration is tough to place accounts.
Cutchin graduated from Florida State University with a degree in risk management and insurance. While at FSU, he was president of the insurance society and also won the George Nordhouse scholarship. He began working at Lipscomb and Pitts in January 1994. Cutchin is currently the agency's commercial lines president, as well as its largest producer.
"The most helpful thing in growing my book of business was the decision to be an expert in understanding the policies we help clients purchase," Cutchin says. "I learned to embrace the fact that I am an insurance nerd and not a typical relationship insurance salesman. Clients gravitate to me due to my technical expertise in my ability to convey information to them in an efficient, easy to understand format."
Robert Weiland
Kapnick Insurance Company
Troy, Michigan
A University of Michigan graduate, Robertr Weiland went to work for Johnson & Higgins in its Detroit office in 1979. The company had a training program at that time and sent him to the College of Insurance for a full semester. He studied insurance contracts and fundamentals, and worked in J&H's New York office, which he said provided him an "exceptional foundation to my understanding of the insurance industry fundamentals."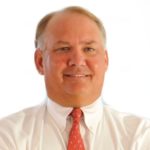 He later returned to the J&H Detroit office working in the property department and began working as a producer.
"I was learning by handling some of the department's largest accounts and working to develop new business opportunities of my own," he said.
Three years later, he joined Protection Mutual in Detroit, where he met his mentor, Doug Kapnick, working on many of his placements with PM. From there, he moved to a small agency in Detroit as an equity partner, and his role as a producer quickly expanded.
"My success was determined by my own initiative and creativity," he said.
Weiland said four years later his "dream job" became available thanks to Kapnick, who offered him the opportunity to open a Detroit office for Kapnick Insurance Group, where he now focuses on manufacturing.
"Thirty years later, I'm doing what I love the most, leading great service teams to provide exceptional service to a broad variety of clients and enjoying the opportunity to expand our book of business to new accounts," he said.
Cheryl Forman
Rightsure Insurance Group
Tucson, Arizona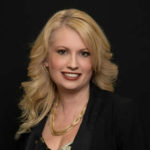 Cheryl Forman began her career in the insurance industry working as an agent assistant and later took a job as an insurance agent at another company, where her commitment to her clients led to her recognition as employee of the month.
In 2008, she joined RightSure Insurance Group, where she continues to be a top agent in the agency.
In 2019, Forman was awarded the Award of Distinction as producer of the year from Safeco Insurance, where she was one of 150 agents nationwide to receive the award.
Forman attributes part of her success to Rightsure and its easy to use technology that helps service clients.
"Our agency principal, Jeff Arnold, has really done a top notch job in making sure we have all the tools we need to sell and service our clients," she says. "I love helping clients and providing solutions for their insurance needs."
Michael Cosgrove
Professional Concepts Insurance Agency
Brighton, Michigan
Michael Cosgrove specializes in professional liability insurance and business insurance coverages for professional firms, including architects and engineers, CPA, law and technology firms.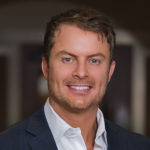 An independent agent for more than 20 years, Cosgrove's insurance career began in high school doing administrative tasks as an account administrator, which he says helped him choose his career path. He later received a Bachelor of Arts degree in business at Olivet College with a risk management and insurance concentration.
"I worked my way through the ranks at PCIA from account administrator to account manager to account executive then president, later acquiring the agency and operating as president and CEO [from] 2013-present," Cosgrove said.
Cosgrove has a reputation as a hands-on problem-solver for his clients' insurance and risk management needs.
"I am active in my clients' professional membership associations, which allows me to stay current on their industry trends," he says. "I donate my time to better serve them through chairing committees, contributing editorials on risk issues, and presenting at professional development events."
Ryan Moss
Higginbotham
Friendswood, Texas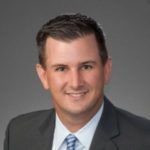 Ryan Moss specializes in energy, marine and construction placements for mid-market business, servicing a vertical he says requires experience in contract and claims review. He started an insurance firm in 1997, and sold the firm to Higginbotham in 2010. He currently serves as a managing partner for its South Texas region.
With the Higginbotham team, Moss says he is able to execute on these visions and provide superior service support. "I believe my team and myself represent a great product in the marketplace which has been proven to grow year over year for 20 plus years."
Moss added that establishing expertise in a vertical and striving to be the best in that particular silo has been most helpful throughout his career as an agent. "Customers start and end with trust which is the most important element in my insurance practice," he says. "Without trust, you can't be looked to as a leader and advisor."
Chad Huneycutt
The Huneycutt Group
Wilmington, North Carolina
Chad Huneycutt has been an independent agent since 2010. Prior to that, he was an agent with State Farm. His insurance agency, The Huneycutt Group, specializes in the homeowners market, specifically new homes, working with several builders in the Wilmington, N.C., community. Huneycutt says the agency has grown 15% to 20% every year since becoming an independent agent.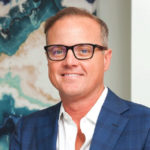 "We have built our agency by working with other real estate professionals in our area. From real estate agents, loan officers, builders and other community influencers," he says. "This has worked well for us and we will continue this strategy as our area is positioned to experience several more years of growth."
Gregory Deems
RogersGray Inc.
Kingston, Massachusetts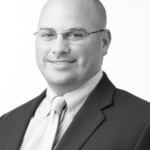 Gregory Deems has worked as an agent for almost 10 years, having worked for RogersGray during that entire time.
"I have loved my time with RogersGray and have been able to build a strong book of business throughout New England," Deems says.
Prior to that, he worked for a company that taught hands on crash prevention and sold that to agencies.
He said when it was time to make a change, joining the agency world seemed like a great move, and RogersGray was at the top of his list.
He followed a partner down the road of construction early on because of RogersGray's expertise in the area, its dedicated construction service team, a group of people Deems says he enjoyed working with, and a market segment that needed help.
"RogersGray is focused on keeping track of the new players in the marketplace, and we have been very successful using those tools to provide something different for clients," Deems says. "Moving forward, I am focusing a lot of energy on continuing to grow my captive business to continue the trend of offering something new that benefits clients."
Kathy Post
Post Insurance & Financial Inc.
Port St. Lucie, Florida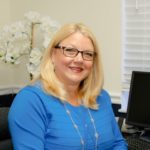 Post Insurance was founded in 1979, and today, second-generation owner Kathy Post leads a business model focused on growth and innovation. She has held leadership positions on insurance advisory councils to shape the future of Florida's insurance industry and spearheaded an initiative to mentor agents around the state. Post Insurance's Commercial Department specializes in small business, main street, construction and non-profits. Its Personal Lines Department specializes in homeowners and educating them in the insurance marketplace in Florida. Kathy also spends time volunteering and giving back to her community in Port St. Lucie, Fla. She has volunteered to promote essential, free healthcare offered by the Volunteers in Medicine (VIM)/HANDS Clinic, she co-created the Gems of STEM Awards Luncheon to bring together women in science, technology, engineering and math to inspire girls in St. Lucie County to explore these fields, and she volunteered to join the Sunrise Theatre Revitalization Board, in which she and other volunteers raised hundreds of thousands of dollars to return the theatre to its original, 100-year-old glory.
Peter Berg
TrueNorth
Cedar Rapids, Iowa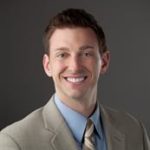 Peter Berg says he likes to joke that he started as an intern at TrueNorth in May 2007 and never left. It was through the Risk Management & Insurance program at the Universtiy of Iowa that he was introduced to TrueNorth. He later accepted a position as a specialist coordinator with the company and says in that time, he got first-hand experience in the logistics industry, received technical insurance training and "learned how TrueNorth creates values for its clients."
In 2010, he started as an account executive focused on standardizing client experience and service, and in 2013, he accepted a production position focused on business development and enterprise sales. In 2018, he was appointed as a practice leader and offered ownership in various transportation-related books of business. During his more than 13-year career, he has specialized in wheels-based transportation, including the development of a micro-niche in final/last mile logistics.
"This is a high-growth industry driven by technology, e-commerce and consumers buying more goods (appliances, furniture, groceries, etc.) online," he said. "The novel coronavirus pandemic has only fueled growth in this industry."
Berg said final/last mile makes up approximately 50% of his $2.5 million book of business and has grown in just four years to a $4 million final/last mile practice with a forecasted 20% annual growth.
Robin Barlow
PeopleFirst Property & Casualty
Easton, Pennsylvania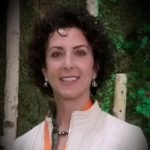 Robin l. Barlow has been actively engaged in insurance sales and consultation since 1997. She is the senior vice president at PeopleFirst, an Acrisure partner agency. She was previously senior vice president, director for NFP P&C and president of ADP Barlow Insurance. She specializes in sales, consulting and renewal of insurance products and services for condominium, homeowners associations, active adult resort communities and apartments in Pennsylvania, New Jersey, New York, Connecticut, and North and South Carolina. Prior to joining ADP, Barlow worked as a vice president with Brown & Brown Insurance (through the acquisition of Bowers Schumann and Welch) where she was named as a top female agent nationwide. Barlow says it's important to get to know the client before the sale in an effort to "pre-qualify."
She says part of her success is due to her commitment to education. She was the administrator to the Managers Insurance Council where she coordinated specialty insurance services to their clients, including a Risk Management Seminar for more than 100 managers in Central New Jersey. In March of 2003, she was one of the first in the country to receive the Community Insurance and Risk Management Specialist (CIRMS) designation. She is also committed to mentoring women in sales. Barlow boasts a 98% retention rate year-over-year.
Eric Harden
Insuramax
Louisville, Kentucky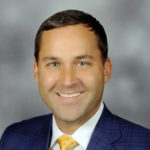 Eric Harden started his career in insurance as an intern while attending the University of Kentucky. Before graduating in 2005 with a B.A. in marketing and management, he obtained his property/casualty license during the summer of 2004. He now has more than 15 years of experience in the insurance industry and is currently a partner at Insuramax, specializing in fast food restaurants.
For the last three years, he has served as the vice president of Commercial Lines. Harden says his expertise is in helping businesses identify their key exposures, designing an insurance and risk management program that meets their objectives and working to ensure their program is the best it can be while containing costs.
During the last three years, Harden has been involved with a National Fast Food Restaurant Program that has helped grow his book of business. "I believe the most valuable resource that I, along with our entire program team, provide to our clients is the proactive quarterly service claims calls," he says. During these calls, his team discusses clients' current open and closed claims. "This allows our team to provide our clients with a proactive service as well as grow our business relationship and friendship. "
Ryan Andrew
The Andrew Agency,
Glen Allen, Virginia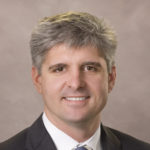 Ryan Andrew started The Andrew Agency after spending years as a claims adjuster, working side-by-side with clients and helping them recover from the unexpected. He says his goal is to help clients find the best combination of coverage, discounts and price and to help them customize an insurance policy specifically to their needs and budget. He does this by comparing plans among national, regional and locally recognized insurance companies and then recommending the best option.
Andrew specializes in personal lines coverages such as home, auto, life, health and flood and private client services and business solutions such as general liability, professional liability, directors and officers, workers' compensation and transportation.
Nick Warren
Parker, Smith & Feek
Portland, Oregon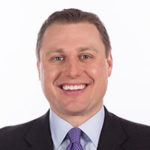 Nick Warren entered the commercial insurance industry during his junior year of college through an internship with Marsh in downtown Seattle while studying finance at the University of Washington. Prior to joining Parker, Smith & Feek in August of 2016, he spent 14 years working in three of Marsh's U.S. offices — in Seattle, New York and Portland.
He became a principal, one of 38 owners, of Parker, Smith & Feek in 2018. He assumed the role of Oregon regional vice president in January 2020, leading the Oregon operations of 24 employees and revenues of just more than $5 million. Warren specializes in mid- to large-sized companies in the construction, manufacturing, real estate, technology and food and beverage industries. His book is made up of 40% owners and contractors in the construction space, 40% in the manufacturing/food and beverage space, and the remaining 20% in the real estate, technology and professional services industries.
Warren loves to network and connect good people with other good people. "People want to work with people they like and enjoy being around, and the more you can connect like-minded people together, the more your network, friends, clients, and overall happiness (both personally and professionally) grows," he says. Warren has always been heavily involved in the community where he lives. In Portland, he enjoys volunteering and supporting local charities and organizations with his time and talents.
Gregg Knepper
Integrated Coverage Group
Plainview, New York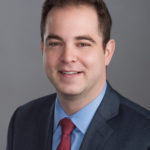 Gregg Knepper began his career at a large national insurance brokerage firm. After working at this firm for several years, he went out on his own and started Integrated Coverage Group. He started the agency from scratch and has built it up to service both individuals and business in several states. The agency specializes in workers' compensation and pay-as-you-go, with the approximate revenue size of its workers' compensation pay-as-you-go book of business being around $400,000.
"My relationships have played the greatest role in growing my book of business," Knepper says. "Both on the client side as well as the carrier side, relationships are the key to being a top agent." Going forward, Knepper predicts that relationships will become more and more important.
Brett Nilsson
Buckner Company
Salt Lake City, Utah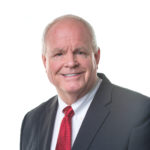 Brett Nilsson began his carrer in insurance in 1979 and has been an agent and surplus lines broker ever since. He joined Buckner Company in Salt Lake City, Utah, in 2006. He specializes in manufacturing, construction, short-term rental, railroad and habitational and has experience in foreign policy writings and risks in England, Europe, China, Mexico and Australia. In 1982, he was asked to be on the Big I state board of directors, eventually advancing through the chairs and becoming president of Big I Utah. Shortly after, he was elected to the national board, on which he served for nine years as finance chairman and professional liability chairman. He was then elected to the executive committee and eventually became president of the Independent Insurance Agents and Brokers of America. Later, he was asked to serve on the Board of the WFII (World Federation of Insurance Intermediaries).
Nilsson says his book of business has grown primarily through contacts from clients and community. "I value my customer relationships and most of them are good personal friends," he says. "I know their families and their interests."
Jarrett Willson
K&S Insurance
Rockwall, Texas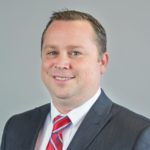 Jarret Willson joined K&S Insurance in 2011 and was appointed as partner in 2017. Before joining K&S, Willson was driving a route truck for Pepsi and had maxed out his pay scale and territory opportunities. K&S wasn't hiring at the time, but that didn't stop him. "I wanted the job, so I took my solicitors test on the side and passed," he says. "As a result, they gave me an opportunity to go into production."
K&S Insurance and Willson's book of businesses focuses on heavy construction and surety, writing large accounts, with average clients spending between $150,000 and $2 million on their annual premiums. "It's not easy handling the daily grind of making calls and gaining the trust of prospective clients, but I enjoy making the extra effort and having the expertise it takes to properly put a deal together and differentiate," Willson says.
An important element to his success as an agent was K&S's mentor program. "When I started, the owners would go out with me on meetings and help me underwrite, gather submission information, and develop a marketing strategy," he says. The agency's new business marketing department is critical as well, he adds. "This helps our clients navigate risk as they enhance their business."
Jeffery Mentel
AssuredPartners
Saint Louis, Missouri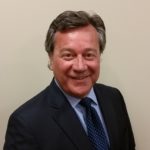 Jeffery Mentel specializes in captives, construction and private equity/M&A accounts with AssuredPartners in Saint Louis, Mo. He began his insurance career in a family-owned agency in 1984, then worked for regional brokerages from 1992-2011 when his firm was sold to AssuredPartners.
Mentel says his key to success in growing new business year-over-year has been partnering with another highly professional and successful agent whose book is almost identical. "We have built our combined books from $1 million in 2014 to well over $5 million," Mentel says.
Mentel attributes their success to building a quality team that provides top level service and advanced technical abilities.
Topics Agencies
Was this article valuable?
Here are more articles you may enjoy.
From This Issue
IJ's Agents of the Year; 2021 Agents & Brokers Meetings / Conventions Directory; Market: Employment Practices Liability