LumberPro Worker's Compensation Program
Market Detail: Novum Underwriting Partners (www.novumuw.com) represents multiple A.M. Best A-rated carriers that provide workers compensation to the lumber, wood products and building material industries. A workers compensation dividend option is also available to those who qualify. Novum's experience is rooted in manufacturing, finished wood products and expands into retail/wholesale businesses.
Available limits: As needed
Carrier: Unable to disclose, admitted
States: All states except Alaska and Hawaii
Contact: Nate Mathis at 812-340-8916 or e-mail: nate.mathis@novumuw.com
---
Franchisor Sponsored Cyber Insurance for Franchisees
Market Detail: Miami Specialty Risk's (www.miamispecialtyrisk.com) cyber coverage is available for privacy and security breaches not caused by the franchisor or its third party service providers.
Maximum limit of $2M per occurrence/ aggregate; minimum deductible of $2,500 and minimum premium of $500.
Coverage highlights: full first and third party cyber coverage for franchisee-controlled computer system; affirmative coverage for PCI fines, penalties, and assessments; optional coverage for breach response expenses outside the limit; franchisor granted vicarious liability coverage for breaches caused by the franchisee; customer attrition loss (coverage for unusual business churn following a breach event); customer attrition mitigation coverage sub-limit; coverage for value of compromised gift/rewards cards. Franchisees can receive discounts for participating in this program.
Available limits: Minimum $1 million, maximum $2 million
Carrier: Lloyd's of London
States: All states
Contact: Mary Guzman at 404-290-8155 or e-mail: mary.guzman@miamispecialtyrisk.com
---
Middle Market
Market Detail: McKee Risk Management (www.mckeerisk.com) has secured partnerships with highly-rated carriers to provide middle market insurance in all 50 states. Anything that doesn't fit in its other specialty programs could find a home in the Middle Market unit. This includes coverage options for restaurants (incl. liquor), apartment buildings, hotels, banks, retail/wholesale shops, technology ventures and more.
Available limits: Minimum $50,000
Carrier: Unable to disclose, admitted
States: All states except Ky., N.Y., and Wa.
Contact: Jon Schauer at 484-674-4067 or e-mail: jschauer@mckeerisk.com
---
Restaurant Insurance Offered by International Underwriting Agency
Market Detail: International Underwriting Agency (www.iua.bz) target segments include: franchise restaurant, restaurant chain; fast food/take out; food truck (NY, CT, VA, DC); family restaurant; liquor sales up to 100%; sports bars; night clubs; exotic clubs; comedy clubs. All AM Best A- or better carriers available. Lines offered include: general liability; liquor liability; property; umbrella; EPLI and workers' compensation as package or monoline.
Available Limits: As needed
Carrier: Unable to disclose, admitted or non-admitted available.
States: Ala., Ariz., Calif., Colo., Conn., Dela., D.C., Fla., Ga., Ill., Ind., Ky., La., Md., Mass., Mich., Neb., Nev., N.J., N.Y., N.C., Ohio, Ore., Pa., R.I., S.C., Tenn., Texas, Va., W. Va., and Wisc.
Contact: Danny Lee at 718-461-8088 or e-mail: dlee@iua.bz
---
Recall Crisis Recovery PLUS (RCR PLUS®)
Market Detail: Professional Liability Insurance Services, Inc. – Underwriting Facilities (www.plisinc.com) offers essential coverage for manufacturers. All manufactured consumer goods considered under this program including food and beverage. A manufacturing facility can be challenged with a recall, government ban or adverse publicity event at any moment. Recent legislation and stricter regulations may result in a costly recall experience even for the most cautious manufacturer. Recall Crisis Recovery Plus has been developed by PLIS, Inc. to provide coverages for manufacturers in all industries. RCR PLUS reimburses for revenue loss, rehabilitation and related recall expenses. PLUS contains coverage options including adverse publicity, insured's customer's loss of profits, counterfeit products coverage and inoculations, vaccinations, and testing. In addition, crisis management assistance for this policy plays an important role in preventing and managing recall events. The knowledge and expertise in various pathogens, ever-changing regulations and business recovery methods are crucial when dealing with government authorities and the media. Obtain coverage and gain a crisis management resource to assist anytime throughout the policy period.
Available limits: Maximum $18 million
Carrier: Certain Underwriters at Lloyd's, non-admitted
States: All states
Contact: PLIS Product Team at 512-328-0677 or e-mail: underwriting@plisinc.com
Was this article valuable?
Here are more articles you may enjoy.
From This Issue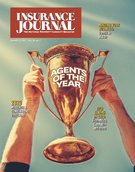 IJ's Agents of the Year; 2020 Agents & Brokers Meetings / Conventions Directory; Market: Employment Practices Liability