National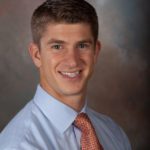 Allianz Global Corporate & Specialty (AGCS) announced that Baptiste Ossena, global product leader of Hull and Marine Liabilities (HML), is assuming additional responsibility as the North American regional head of HML. Relocating to New York from Paris, Ossena will work with direct report John Kiernan, the current head of HML in North America, who will take on the responsibility for large account management and portfolio steering across the business. Ossena has held his current global role since 2017. He also served as the regional head of Mediterranean Marine & Energy through January 2018, also based in Paris. Ossena first joined AGCS in 2010 as an internal audit manager and in 2012 moved to the Marine business.
East
XS Brokers, a Quincy, Mass.-based independent wholesale insurance underwriting brokerage service provider, has promoted Sean McVicker to division leader of Brokerage Casualty. Previously, McVicker served as assistant vice president at XS Brokers. In his new role, he will play a role in carrier management, national client growth, enhancement of best practices and attraction and cultivation of talent.
Pittsburgh, Penn.-based Ascinsure Specialty Risk LLC, an operating company of Allied Insurance Brokers Inc., has promoted Steve Keinard as its assistant vice president and underwriting manager. Within this new role, Keinard will provide leadership, support and guidance to Ascinsure's underwriting team. Joining Ascinsure as a senior underwriter in January 2018, Keinard was responsible for leading Ascinsure's underwriting department by improving partner relationships, capitalizing on new business and renewal opportunities and increasing operational efficiency. He brought with him more than 30 years of insurance and underwriting experience. Prior to Ascinsure, Keinard held senior positions with Travelers, Discover Re and Chubb.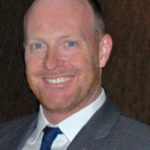 PMC Insurance Group, a Bedford, Mass.-headquartered, national workers' compensation wholesaler, has hired Richard Skinner as assistant vice president for its staffing programs division, StaffPRO3. In his new role, Skinner will be responsible for growing new business nationwide. He brings more than two decades of staffing services and insurance brokerage experience to PMC. He has worked in various roles focused on the staffing services industry including underwriting, risk control/risk management and business development. He previously worked as an assistant vice president for temporary staffing at Risk Placement Services.
South Central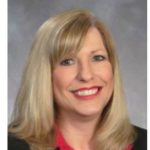 NetVU, the Dallas-based Vertafore technology users network, named Linda Dodson executive director. Dodson's career has included work in an insurance agency and with agency carriers. She began her insurance career with Rand Insurance Inc. in Riverside, Connecticut, in roles as producer, personal lines account manager and operations manager. She also has worked with insurance carriers Chubb and Travelers. She joins NetVU from Dodson Experience Corp., a consultancy focused on insurance marketing, sales and user experience. Dodson succeeds Kitty Amber, who was named CEO in 2016. Ambers is now with AVYST, a Dallas sales and risk management company.
The Independent Insurance Agents of Houston (IIAH) has named David Wuthrich as the group's new executive director. In addition to owning his own consulting firm, Wuthrich has also worked at Cadence Bank, Marsh, JP Morgan, Chase and Chubb. He has served on more than a dozen boards, including Men of Distinction, Houston Aggie Medical Society, Houston Arts Alliance, Houston Symphony, Family Services of Greater Houston, March of Dimes and Texas Bowl. Wuthrich takes over from former IIAH Executive Director Carole Shelton, who retired from her position effective March 15. Shelton had been with the organization for more than three decades.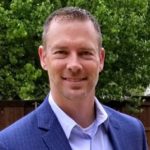 BevCap Management in McKinney, Texas, added Curtis Hoppe as director of Claims and Risk Management. Hoppe brings more than 24 years of professional experience in auto liability, general liability and workers' compensation claims management. Hoppe will be responsible for BevCap's national accounts, middle market and alternative risk clients. He will also lead BevCap's claim advocacy and consulting efforts for the multiple captive insurance companies BevCap manages. He joins the BevCap team from Sedgwick CMS in Irving, Texas, where he spent the last 12 years in a variety of claims management roles.
Midwest
Great American Insurance Group in Cincinnati, Ohio, hired Andrew Gristina as divisional director in its Fidelity/Crime Division. A fine art specialist, Gristina will oversee the management and underwriting of the Fidelity/Crime Division's Fine Art Insurance Program. Gristina has 20 years of industry experience and is a member of the Inland Marine Underwriters Association Arts and Records Committee, an adjunct professor at Christie's Education, and a member of the Appraisers Association of America industry advisory committee.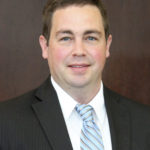 AmeriTrust Group Inc., headquartered in Southfield, Michigan, promoted Josh Crumley to chief of staff. Crumley will be responsible for identifying innovation and disruption opportunities, business development, business analytics and new product implementation. He will also serve as AmeriTrust's primary liaison with the credit rating service, A.M. Best. Crumley has been with AmeriTrust for 13 years, having worked in a variety of roles including most recently as vice president of Operations and Analytics. He originally joined AmeriTrust as an actuarial analyst.
Columbus, Ohio-based automobile insurance provider, Root Insurance, named Dave Luketic director of Government Affairs for the company. Luketic will be responsible for the strategic direction and management of the company's government relationships, including political affairs and public policy with U.S. federal, state and local governments, as well as developing grassroot advocacy campaigns.
He comes to Root after spending two years as the campaign manager for Ohio Gov. Mike DeWine.
Southeast
Worldwide Facilities has added Shane Holden to its Atlanta team as senior vice president/Property broker. Holden brings 25 years of insurance and risk management experience to his position at Worldwide Facilities. With various positions in the insurance industry, his previous experience includes working as a retail broker, E&S broker and a risk manager. As a broker, Holden has experience in small E&S placements as well as complex, layered national property schedules and catastrophe business. His expertise includes traditional E&S insurance placements, captive and reinsurance programs, and the design and placement of risk purchasing groups. Worldwide Facilities is a national wholesale broker, managing general agent and program underwriter that has been in business since 1970.
Baldwin Risk Partners (BRP), a Tampa-headquartered insurance distribution and consulting holding company, has appointed Dan Galbraith as chief operating officer. Galbraith joins BRP with more than 15 years of operational and sales experience across multiple business lines. He comes to BRP from Stericycle, where he served as senior vice president of Sales for its North America Compliance Services Businesses. Galbraith started his career at Cintas Corporation, where he held progressing operations and sales leadership roles across its business lines. In 2017, BRP partnered with firms across Florida in Bradenton, DeLand, Destin and Orlando. In 2018, BRP continued to partner with firms across Florida and expanded its footprint across the Southeast, including the Texas, Alabama and Georgia markets.
Jacksonville, Fla.-based MedMal Direct Insurance Co. has appointed Dan Dupre as vice president of Claims. Dupre succeeds Tim Bone, MedMal Direct's co-founder and chief claims officer, who retired on Jan. 1, 2019. Bone will continue to serve on the company's board of directors. Dupre has more than 40 years of experience in casualty litigation management, including special expertise in physician and healthcare professional liability insurance. Prior to joining MedMal Direct, Dupre held claims leadership roles with NORCAL Mutual Insurance Co., Florida Doctors Insurance Co., Physicians Preferred Insurance Co. and First Professionals Insurance Co. (FPIC), among others. MedMal Direct Insurance Co. (MedMal Direct) is a multi-state medical professional liability insurance carrier that offers its policies directly to physicians and surgeons.
West
Strong Tower Insurance Group in Arizona has named Aaron A. Anderson vice president of personal lines. He was previously with American National as an agency development manager. He was a district sales manager for American Family Insurance before that. Strong Tower Insurance Group is an independent risk management brokerage specializing in workers' compensation, commercial agriculture, construction, manufacturing and high net worth personal lines.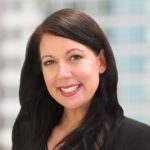 San Diego, Calif.-based Cavignac & Associates has named Destiny Snelling an account manager within its commercial department. Snelling serves as the primary contact at the agency for her assigned clients, responsible for identifying their exposure to risk and recommending appropriate levels of coverage. She has 11 years of insurance industry experience. She previously worked as an account manager for commercial construction clients at Lockton Insurance Brokers LLC. She was with BB&T John Burnham Insurance Services before that. Cavignac & Associates is a San Diego-based risk management and insurance brokerage firm specializing in the design and construction industries.
Virtus has partnered with Erik Olson to lead expansion in Colorado as president of Virtus Rocky Mountain. Olson joins Virtus from Moody Insurance Agency, where he opened its Fort Collins office.
Virtus is a Kansas City, Mo.-based insurance brokerage and consulting firm.
Newfront Insurance in California has named Garett Kaneko head of carrier relations. Kaneko will manage external market relations and partner strategy as well as overall business and growth strategy for Newfront. Kaneko has more than 15 years of experience in the insurance industry. He was formerly senior vice president of sales and marketing at RIC and has previously worked at Liberty Mutual and Travelers. Newfront is a retail brokerage with expertise in commercial coverage across all industries.
Was this article valuable?
Here are more articles you may enjoy.
From This Issue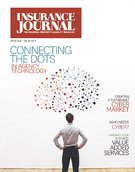 Agency Technology; Markets: Cyber & Security