National
Reid French has stepped down as CEO of the insurance agency technology firm Applied Systems, and Cloud Technology Executive Taylor Rhodes has joined Applied as the new CEO.
French, who served as CEO for eight years, will continue to advise Applied as a member of the board of directors. He joined Applied Systems in 2011 from Intergraph Corp., a geospatial and computer-aided design software company.
Rhodes joins Applied from SMS Assist, a cloud-based software platform for multi-site property management, where he has been CEO since May 2017. Prior to SMS, Rhodes was CEO and president at Rackspace, a managed cloud company, since 2014. He also previously served as a leader in enterprise, financial and corporate strategy roles at Electronic Data Systems Corp.
The executive changes come about eight months after Google bought a minority stake in Applied Systems.
East
Jimcor Agency Inc., a Montvale, N.J.-based independent managing general agent and insurance wholesaler, has hired Joshua Burke in its Hopkinton, Mass., location as it seeks to expand its footprint in New England. Prior to joining Jimcor Agencies, Burke was an underwriter at XS Brokers Insurance Agency Inc., where he specialized in building retail relationships and helping clients write hard-to-place commercial property, commercial general liability and personal lines insurance products. In addition to the wholesale side of the business, Burke worked in the retail and carrier insurance segments over the span of 20 years.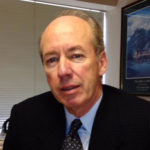 Sullivan Insurance Group has hired Peter Russell as a principal. Russell has worked in the insurance industry for more than 30 years and is responsible for the management of client insurance and risk management programs, as well as new business development. He worked for two national insurance carriers and two international insurance brokers prior to joining Sullivan Group. He has experience working with construction, real estate, environmental, manufacturing, staffing and healthcare accounts.
Sullivan Insurance Group is a full-service insurance and risk management firm providing property and casualty, employee benefits and personal insurance for individuals and businesses throughout the U.S. The company was founded in 1957 and is headquartered in Worcester, Mass., with affiliate offices in Needham, Marlborough, and Northborough, Mass.
AXA XL, a division of AXA, has named Raymond Chiusano to lead its North America Property Insurance team's Northeast region, based in New York. Chiusano is assuming the role held by Joseph Moylan, who announced his planned 2020 retirement. In the interim, the pair will work together to transition the management of AXA XL's Northeast regional book of property business.
Prior to this recent promotion, Chiusano served as Mid-Atlantic regional underwriting leader, responsible for growth and production of property insurance business throughout the Mid-Atlantic states. Preceding that role, he served as chief property underwriter in AXA XL's Bermuda Insurance operations.
Southeast
Insurance Office of America has added operational leader Robert J. Peters to its Longwood, Fla., headquarters. Peters joins IOA's growing team as senior vice president (SVP) of insurance operations, a newly created enterprise role focused on driving operational standardization and efficiency across all locations. Peters has experience with process design/redesign, capacity planning, performance optimization and improving profitability. Peters has more than 25 years of experience in the insurance industry and has held such positions as SVP of enterprise operations, SVP of policy processing and chief operations officer.
Birmingham, Ala.-based Cobbs Allen is continuing to expand its insurance brokerage team with the addition of David Payne. Payne will join the leadership team building a national specialty platform focused on providing complex risk products for corporate and private equity clients. He will focus on building out Cobbs Allen's specialty products for clients and prospects on a national basis.
Payne most recently served as chief revenue officer at JLT US, where he led client and prospect initiatives for a U.S. broker. He also previously served as the leader of Aon's U.S. risk sales platform. He has experience in mergers and acquisitions, special situations, director and officer liability and financial institutions.
The new venture will combine structured solutions capabilities with insurance brokerage services to offer clients more alternatives using risk-taking capacity from both the insurance and private capital markets. The new company will be private and majority-controlled by employees.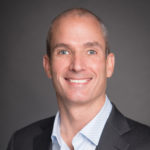 McGriff, Seibels & Williams Inc. has promoted David Sellars and Dusty Cahill to be co-practice leaders of its Financial Services Division (FSD).
Sellars joined McGriff in 2011 as a senior vice president in McGriff's Houston office. He has more than 25 years of experience underwriting, marketing and producing business in this space.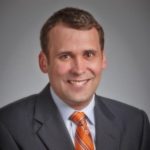 Cahill joined the Birmingham, Ala., office as a member of McGriff's Energy and Marine Division in 2002, and he transferred to FSD in 2004. He has held various positions with the company, most recently as senior vice president.
FSD provides directors and officers liability, fiduciary, cyber, crime, employment practices liability and transactional insurance services to corporate and private equity clients. FSD will report directly to Insurance Holdings' Retail Division President and CEO Rick Ulmer.
South Central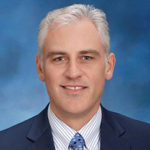 The Texas Department of Insurance has created a new division to focus exclusively on the complex issues facing health insurance and selected Richard Lunsford as the deputy commissioner of the new Life and Health Division. Previously, policy decisions related to life and health insurance were part of the agency's Regulatory Policy Division. That division has been split into two areas, one for life and health issues and the other for property and casualty insurance. Mark Worman, a 23-year agency veteran, will continue to lead the Property and Casualty Division. Both divisions are charged with monitoring insurance products sold in Texas to ensure coverage is available and affordable. They also keep consumers and the industry informed about market and regulatory trends that could affect them.
Lunsford has 23 years of experience in insurance, financial planning, and banking. He has held various positions with USAA, State Farm and Morgan Stanley.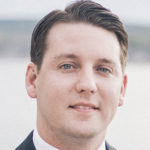 Kyle Bolls has been named interim executive director of the Surplus Lines Stamping Office of Texas (SLTX) while the group's board searches for a successor to Executive Director Norma Essary, who will leave the organization on Oct. 17. The board voted on Sept. 17 to relieve Essary of her duties; she was put on paid administrative leave until Oct. 17. Bolls currently serves as chief financial officer of SLTX.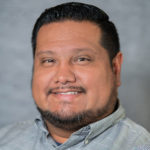 Frank Castro, a producer at Giddings, Texas-based independent insurance agency The Nitsche Group, has been elected to the Austin Contractors & Engineers Association's (ACEA) board of directors as secretary/treasurer for the 2019-2020 fiscal year. The ACEA is a group of like-minded contractors, engineers and suppliers that works to support, encourage, educate and give a voice to the construction and engineering communities in Central Texas. Castro joined The Nitsche Group in 2013.
Midwest
Nebraska-based Omaha National, a provider of workers' compensation insurance and payroll services to small and midsize businesses, promoted Mary Senff to vice president of company development. In this role, she is responsible for the company employee development program and other strategic initiatives.
Senff is one of Omaha National's six founding executives. She previously worked as the learning and development manager at a national workers' compensation company.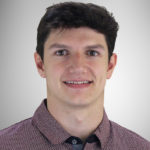 Managing general agency and surplus lines broker J.M. Wilson promoted Liam Davis to assistant personal lines underwriter in its Portage, Mich., office. Davis is responsible for assisting underwriters on a wide variety of property and casualty risks, as well as quoting new and renewal business and servicing accounts for independent insurance agents in Michigan. Davis previously was a personal lines intern for J.M. Wilson.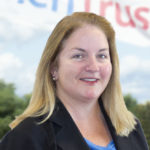 Southfield, Mich.-based commercial insurance underwriter and insurance administration services provider, AmeriTrust Group Inc., has promoted Traci McGuire to chief claims officer. She is based in the company's Westerville, Ohio, office. McGuire previously served as senior vice president of Claims. McGuire joined AmeriTrust subsidiary, Century Surety, in 2012 as a claims attorney handling professional liability claims. She was elevated to assistant vice president, managing claims attorney; vice president of claims; and vice president of casualty litigation through her career at AmeriTrust.
Prior to joining the company, she was a litigation partner in a Columbus, Ohio-based law firm for 13 years. Her areas of practice at the law firm were business litigation and medical malpractice defense.
West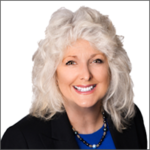 Blank Rome LLP has added Mary Craig Calkins as a partner, Daniel H. Rylaarsdam, of counsel, and Sarah L. Edri as an associate along with additional professional staff to the firm's insurance recovery group.
Calkins, Rylaarsdam and Edri are based in the Los Angeles office. The team joins from Kilpatrick Townsend & Stockton LLP, where Calkins led the firm's West Coast insurance practice.
Calkins has experience in other areas of insurance recovery, including entertainment and intellectual property claims, securities, cyber liabilities, e-commerce and technology claims, labor and employment claims, construction defects, first-party property and business interruption losses, FinTech and broker liability claims.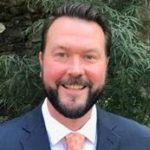 Capital Insurance Group has named Scott Elliott agency development manager for central and eastern Washington. He is based out of the Spokane, Wash., office. He is responsible for strengthening agency relationships in the region to grow CIG's presence in Eastern Washington for agriculture, commercial and personal lines. He has more than 15 years of experience in underwriting and property claims. He was most recently executive sales underwriter for The Hanover Insurance Group.
Was this article valuable?
Here are more articles you may enjoy.
From This Issue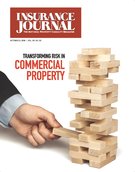 Insurtech; Markets:Habitational / Dwellings, Commercial Property