National
AmTrust Financial Services has promoted Adam Karkowsky to president of AmTrust, reporting to Chairman and CEO Barry Zyskind. Karkowsky joined the company in March 2011, serving as executive vice president of Strategic Development and Mergers & Acquisitions, and has been AmTrust's CFO since June 2017.
Previously, Karkowsky worked in various finance and strategy roles in the private equity and insurance industries, including as vice president of the Mergers & Acquisitions Insurance Group at American International Group. Karkowsky began his career as a corporate associate at the law firm of Katten Muchin Rosenman. In his new role, Karkowsky will focus on leading the entire organization and further developing relationships with agents, brokers, partners and clients.
East
Concord Specialty Risk has hired Matthew Edgette as vice president of Tax Insurance Underwriting, where he will take on a leading role in Concord's Tax Insurance practice. Edgette will be based in New York, N.Y. For the last two years, Edgette has led tax insurance underwriting for Allied World Insurance Company. Prior to that, he served as a manager in the M&A Tax Services division at KPMG. Concord Specialty Risk is a series of RSG Underwriting Managers LLC.
EPIC Insurance Brokers and Consultants, a retail property and casualty insurance brokerage and employee benefits consultant, has hired Matthew Presutti to its EPIC New York operations as managing principal on the employee benefits team. Presutti will be based in New York City as part of Frenkel Benefits, an EPIC Company, and report to Co-President Adam Okun and EPIC New York Co-President Larry Kirshner.
In his new position, Presutti will be responsible for the strategic oversight, new business development and the design, placement and management of employee benefits insurance programs and solutions.
Presutti joins the firm from HM Insurance Group. He has also held positions with MagnaCare, Brown & Brown Metro, Horizon Blue Cross Blue Shield of New Jersey and Prudential.
Southeast
XS Brokers (XSB), an independent insurance underwriting and wholesale brokerage group, is continuing its expansion in the Southeast region with the hiring of Brent Johnson as VP and Carrie Sheen as AVP, CIC. XSB has also hired Patrick Siwick as a casualty broker and Griffin Jennings as underwriter. These new hires come on the heels of the recent announcement of Jim Epting, executive vice president, who will build and lead the XSB brand presence among retail agents throughout the Southeast region.
Johnson has more than 15 years of experience, most recently as associate managing director at Burns & Wilcox. Sheen also comes to XSB from Burns & Wilcox, bringing more than 20 years of experience, most recently as director of Commercial Underwriting.
Epting said both Johnson and Sheen will help the company's expansion efforts in Georgia and the Southeast states and play a role in growing and maintaining the XSB brand presence among retail agents. Siwick has previous experience as a casualty underwriter at IFG Companies, and Jennings' most recent experience was as a commercial lines underwriter at Burns & Wilcox.
Harden, an insurance, risk management and employee benefits firm in the Southeast, has expanded its South Florida market with the addition of Corey Mershon as Employee Benefits account director in its Fort Lauderdale office. Previously, Mershon was the president of CMC where he specialized in insurance and financial products. Prior to that, he was a new business manager with Cigna Healthcare.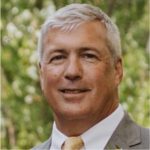 Insurance adjusting firm CNC Catastrophe & National Claims has added George Kattermann as senior vice president of Claims Operations. Kattermann began his catastrophe claims adjusting career with Allied Group in 1986. In 1993, he became vice president at Mid-America Adjustment Co. where he managed the catastrophe division. In 2000, he joined American Family Insurance as Catastrophe Claim director. During his tenure at American Family, he also held the positions of Property Claim director and Commercial Farm/Ranch Operations director.
Kattermann joined BrightClaim in 2009 and assumed the role of senior vice president. He was a long-standing member of both the PLRB Education Advisory Committee and the IBHS Response and Recovery Committee. Kattermann will spearhead new development and bolster the overall claims process in his new role.
South Central
Catapult Insurance Solutions, a privately held managing general insurance agency and wholesale brokerage based in Dallas, promoted Becky King to vice president of Underwriting and product manager and added Steve Fisher as vice president of Business Development.
King has been with Catapult since 2009 and has held positions of increasing responsibility over the last 10 years, most recently serving as underwriting manager. In her new role, King will oversee underwriting, product management and compliance.
Fisher brings more than 20 years of industry experience, most recently serving as assistant vice president of Target Markets at the Cincinnati Insurance Companies. Fisher has experience in underwriting and program development with a focus on the construction and healthcare segments. He will be responsible for growing Catapult's current program portfolio while expanding programs and distribution sources throughout the U.S.
IMA Inc., a national insurance brokerage firm with offices in Dallas, has expanded to Fort Worth with the addition of two insurance veterans, Trey Schuler and Gavin Wallace. Schuler and Wallace serve as senior vice presidents for the employee-owned insurance broker specializing in property/casualty insurance, employee benefits and surety bonds.
In addition to work in the energy sector, Schuler serves clients in construction and commercial real estate.
Wallace has spent his 12-year career managing risk for clients in a range of industries, with a focus on energy and food and beverage. He served as a director of the Independent Insurance Agents of Tarrant County and currently serves on the Ben Hogan Foundation Advisory Board.

Kara Mace has been tapped as deputy commissioner for the newly created Legal Services program at the Texas Department of Insurance, Division of Workers' Compensation. Legal Services will handle rule development, open records, litigation, contracts, subpoenas and other legal issues for DWC. Mace rejoins TDI after serving as the deputy counsel for the Office of Public Insurance Counsel. She spent several years with TDI's Policy Development Counsel. She also served as both senior counsel for External Litigation and senior counsel for Enforcement for the New York City Department of Homeless Services.

DWC also has named Jessica Bergeman as a new prosecutor with the Fraud Unit. She is a seasoned litigator, having spent nearly a decade in Chicago prosecuting criminal cases throughout Cook County. After relocating to Texas in 2012, Bergeman spent six years as director of the Client Attorney Assistance Program in the Attorney Compliance Division at the State Bar of Texas.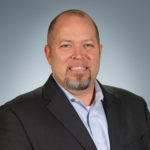 Additionally, the division named Nick Canaday as special counsel for DWC. In this role, Canaday will focus on litigation impacting the Texas workers' compensation system, serve as the DWC liaison to the Office of the Attorney General, and provide counsel to executive management and staff on legal issues within the system. He has served as DWC's general counsel since March of 2016.
Midwest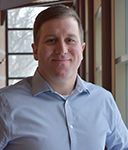 Integrity Insurance, a property and casualty carrier headquartered in Appleton, Wisc., added Jake Huber as territory sales manager for Minnesota. Based in Minnesota, Huber will be responsible for developing and implementing sales action plans with agency partners to drive new business while supporting retention and profitability, as well as increasing Integrity's presence in that state. Prior to joining Integrity, Huber was a field sales specialist with CNA Insurance in Minneapolis. Huber has more than 10 years of experience in the insurance industry from both the carrier and agent aspect.
The Midwest Insurance Agency Alliance (MIAA), a regional insurance agency network based in Lincoln, Nebraska, added Jamie Wright and Rebekah Siegfried to support the organization's growth in Iowa.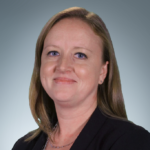 Wright joined MIAA as regional vice president for Iowa, responsible for membership recruitment, development and insurance company relations for all member agencies in Iowa. Her most recent position during her 15 years with Farmers Insurance was as a recruitment manager.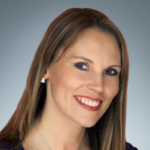 Siegfried joined MIAA as agency development field specialist for Iowa and will focus on providing growth and income opportunities for existing MIAA member agencies. Previously with Farmers Insurance, she was responsible for many sales training and management positions.
West
Phoenix, Ariz.-based CopperPoint Insurance Cos. has named Brad Lontz as senior vice president and chief information officer. Lontz will be responsible for overseeing the day-to-day IT operations for CopperPoint's group of insurance companies. He was most recently chief information officer for the California Dental Association. He was chief information officer for Nautilus Insurance before that. He also spent eight years at Liberty Mutual Insurance Co. in IT management and development.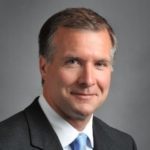 USI Insurance Services has named Peter Gilbertson as commercial lines practice leader for the Greater San Francisco Bay Area. Gilbertson, based in San Francisco, will be responsible for leading a team of P/C professionals in the delivery of risk management and insurance advice. Gilbertson previously led USI's national private equity practice and served as a member of the firm's corporate development and carrier relations teams. Prior to its acquisition by USI in 2017, Gilbertson worked for Wells Fargo Insurance Services as a managing director.
Was this article valuable?
Here are more articles you may enjoy.
From This Issue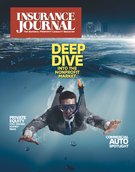 Agency Mergers & Acquisitions; Markets: Nonprofits, Commercial Auto