National
The Hanover Insurance Group has appointed Matthew S. Mitchell as president of its middle market business. He has been with The Hanover for more than 13 years. He was named chief strategy officer in 2018 and previously was president of the company's healthcare business. Before that, he was vice president for niche markets.
Prior to joining The Hanover, Mitchell worked in product and underwriting roles at The Hartford for nine years. Mitchell will report to Michael R. Keane, president of commercial lines. Scott Grieco has been appointed to the role of chief product and underwriting officer for commercial and specialty businesses, leading enterprise coordination, product and underwriting efforts.
Until his recent appointment, Grieco served as president of middle market, a role he has held since 2012. He previously worked at Selective Insurance and CNA. Grieco will report to Richard W. Lavey, president of Hanover Agency Markets.
East

Appalachian Underwriters Inc. (AUI) has welcomed back Derek Roberts as its New England regional manager. Working locally out of AUI's new Maine office, he will be placing accounts in Connecticut, Massachusetts, Maine, New Hampshire, Rhode Island and Vermont.
Previously the manager of Commercial Binds and Commercial Insurance Services at AUI, Roberts has also worked with other insurance carriers in similar managerial roles, totaling almost 10 years of experience in the industry.
AUI Principal Bob Arowood said in a company press release that Roberts will assist in growing the New England territory in 2020, as the company has added several new commercial markets that cater to the New England area.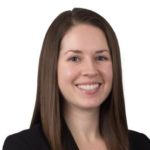 Saxe Doernberger & Vita, P.C. (SDV) has promoted Bethany L. Barrese to partner, effective Jan. 1, 2020. Barrese's practice focuses on complex policyholder coverage issues. She is an advocate for policyholders with a focus on assessing and litigating bad faith and unfair trade practices claims.
She also works with clients to review their existing insurance programs, recommend various risk management strategies and develop long-term options to common coverage issues.
Barrese maintains a remote office in northern New Jersey, where she will continue to represent corporate policyholders nationally in conjunction with SDV's Northeast office.
Southeast
IAT Insurance Group, a provider of specialty property and casualty products, has hired a team of eight underwriters to its Specialty Brokerage division in North Carolina. All eight previously worked together at Hanover Insurance under Mark Boland, who joined IAT last year as a vice president to lead its Specialty unit's Brokerage division. The new underwriters will also be part of Boland's team at IAT.
The underwriters joining IAT include: Paul Gadaleta, Pierson Jones, Dan Kearney, Jeff Love, Matt Love, Jose (Joe) Marques, Josh O'Neill, and John Puccio. According to Julie Brown, senior vice president of IAT Specialty, the new underwriters will provide more resources and support for IAT's Specialty Brokerage organization as it continues to build its excess and surplus business.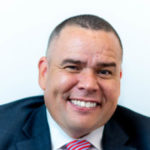 JAG Insurance Group (JAG), a South Florida-based commercial insurance agency with offices in Coral Gables, Delray Beach and Charlotte, N.C., has added Leo Portes to the firm as chief insurance officer.
Portes joins JAG with experience in claims, litigation and risk management. He will oversee loss prevention for company clients, including the evaluation of risks and minimizing exposure. Portes will also evaluate daily management of internal processes at JAG, working with the company's various teams to identify avenues for business advancement.
Portes has 22 years of insurance industry experience, most recently serving as claims advocacy senior lead at Alliant Insurance Services.
Portes' career launched at Gainsco Insurance, where he eventually became company supervisor. Following Gainsco, he continued to hold senior-level positions within the insurance industry and then served as a senior risk manager with University of Miami. After that, Portes served as director of claims P&C with Crystal & Company, and the company was subsequently acquired by Alliant.
South Central
USG Insurance Services Inc., a national wholesaler and managing general agency, added Faryl Teague to its Arlington, Texas, team as producer/broker for commercial lines. Teague joins the USG team with 11 years of underwriting and brokerage experience. As producer/broker at USG, Teague will focus on building her agency network in the South Central region.
USG Holdings Inc. has six divisions: USG Insurance Services Inc., a national wholesale and managing general agency operation with 21 offices writing in all states; BFS — Brokers Financial Services, a premium finance company; BFS Inspections, an inspection company operating in 25-plus states; AAU — Allied American Underwriters, a program manager and specialty division offering commercial lines, personal lines and surety; Into Innovations, a full service marketing and advertising division for the industry; and Aureate Technology Solutions, an information technology company.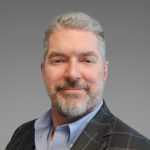 Ted Dimitry, a commercial property/casualty insurance broker specializing in the oil and gas industry for 23 years, joined Higginbotham in Houston as energy and marine practice leader. Dimitry brings experience managing a staff of more than 15 employees producing, marketing and servicing energy and marine accounts at large insurance agencies with Houston branches. He was most recently first vice president within Alliant Insurance Services Inc.'s Energy & Marine Group. Fort Worth-based Higginbotham's Houston office is located in the energy corridor.

Roach Howard Smith & Barton (RHSB), an independent insurance brokerage firm based in North Texas, added Lucas Nelson as vice president in the agency's Commercial Property/Casualty sales practice. Nelson has more than four years of experience in insurance sales for both commercial and personal lines of business. He also has managed personnel and the day-to-day workflow of an agency.
Nelson comes to RHSB from a local agency where he was agency lead producer and personnel manager.
Prior to insurance, he was in the United States Navy, Naval Special Warfare division as a Special Boat Team member. He has extensive training in intelligence gathering, logistics, military strategy and mission planning. RHSB, a member of Assurex Global, has offices in Dallas and Fort Worth.
Midwest
Waukee, Iowa-based Holmes Murphy has added three new members to its board of managers, as well as three new members to its executive committee.
The new members of the board of managers are: Brad Bierman, senior vice president of Employee Benefits, who has been with Holmes Murphy since 2002; Kari Cooling, senior vice president and market leader of Property Casualty, who first joined the company as an intern in 2001; Jay Reavis, senior vice president and market leader of Property Casualty, who has been with Holmes Murphy since 2002.
The new members of the Executive Committee are: Wally Gomaa, CEO of ACAP HealthWorks, who has been with the Holmes Murphy team since 2003; Charisse McCumber, senior vice president of Employee Benefits, who started her career at the company; Tom Stewart, president of Innovative Captive Strategies, who joined the Holmes Murphy team in 2003.
Dayton, Ohio-based property and casualty program administrator and wholesale brokerage Norman-Spencer has added Michele Blanco as senior account director on its real estate team. Blanco brings more than 20 years of experience as an insurance professional in the real estate industry to this position.
Her role will focus on servicing title professionals by providing errors & omissions, cyber liability, fidelity/crime and surety bonds nationwide.
Norman-Spencer continues to invest heavily in the real estate and title agent E&O insurance niche. Blanco's addition follows the 2018 acquisition of American Insurance Professionals (AIP) located in Arizona.
West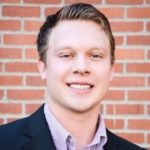 LP Insurance Services LLC has named Clark Pietromonaco to the commercial insurance team based in Reno, Nev., as an associate sales executive. He was most recently a national account manager with Supplies Outlet, an e-commerce office supply entity. He was on the insurance sales team at Arthur J. Gallagher & Co. before that. LP Insurance Services is a risk management and commercial insurance brokerage firm.
Distinguished Programs has hired Paul R. Zeni as its Northern California regional sales executive. Zeni has roughly 35 years of insurance industry experience. Zeni will represent Distinguished Programs insurance products across all industry service sectors in this new role.
Prior to his work with the programs division of York Risk Services Group, Zeni worked with Apollo General Insurance in Sonoma, Calif., a national managing general agent specializing in the construction, environmental and wine industries. Before that, he was a regional program manager with AIG. Zeni also spent 17 years with Fireman's Fund Insurance Co.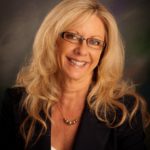 Calabasas, Calif.-based Topa Insurance Group has named Denise Pavlov as the group's senior vice president and chief operating officer. Pavlov joined the company in April 2018 as senior vice president and chief underwriting officer, overseeing Topa's underwriting, products, program development, marketing and human resources divisions.
She previously worked with Mutual of Enumclaw Insurance, GMAC Insurance, the California State Automobile Association and Western United Insurance Co. Pavlov has more than 35 years of experience in the insurance industry with an emphasis in commercial and personal lines underwriting and customer service.
Topa Insurance Group is an insurance holding company. Topa Insurance Co., the largest of the wholly owned subsidiaries of Topa Insurance Group, provides wholesale insurance products.
Was this article valuable?
Here are more articles you may enjoy.
From This Issue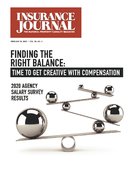 Agency Salary Survey Results; Markets: Marinas & Boat, Agribusiness / Farm & Ranch