National
Specialty insurer Everest Insurance has appointed Mike Karmilowicz to be executive vice president and president of North America P&C. He will be responsible for all property and casualty insurance underwriting units and direct brokerage business for the Everest Insurance North American platform. Karmilowicz joined Everest in July 2015 and most recently served as senior vice president and president of Everest Specialty Underwriters (ESU). He also held management responsibility for Specialty Insurance Group's (SIG) sports, entertainment and leisure insurance unit. Prior to joining Everest, Karmilowicz worked at Zurich Financial Services for six years and before that at The Hartford and Reliance National, each for about nine years. In his new job, Karmilowicz will partner with Vincent Vandendael, CEO of Everest Global Markets.
East
Distinguished Programs, a national insurance program manager, has promoted Tom Lane. A sales professional with Distinguished Programs for more than 14 years, Lane assumes the role of regional sales executive for New York State, Manhattan, Bronx and Staten Island, as part of the company's expanded sales team in 2020. He is based in Manhattan. In his new role, Lane will represent the complete range of Distinguished Programs insurance products across all industry service sectors. Lane has served as a relationship manager/commercial insurance broker specializing in hospitality, real estate and gaming for Distinguished Programs. Working through a network of retail brokers and agents in Connecticut, Massachusetts, New Jersey, Pennsylvania and New York, Lane has been responsible for the distribution of insurance solutions in those industry sectors. Prior to his role with Distinguished Programs, Lane spent 11 years with Aon Corp. serving as assistant vice president.
CRU Group U.S. CEO David Repinski has announced that Adam Norman was hired as vice president for the Northeast region. In this role, Norman is responsible for CRU Group's operational service delivery and client relationships across this multi-state territory.
Norman's background includes claims technical, operational and client-facing experience. He and his family will remain based in Boston, Mass. He will report directly to Repinski and serve on the U.S. Leadership Team.
Southeast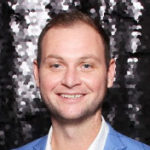 Maximum, an independent, Chicago-based excess and surplus lines wholesaler, has hired Kevin Burns to its Tampa, Fla.-based team. Burns has nearly a decade of experience in the property and casualty sector and will continue to broaden his reach and industry knowledge with a move from South Carolina to Florida. Maximum is a national and surplus lines wholesale broker of specialty products and services. It specializes in property, casualty, transportation, DIC, builders risk and professional lines coverage.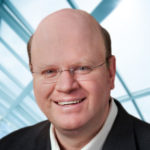 Actuarial consulting firm Pinnacle Actuarial Resources, Inc. has named Tim Mosler as a principal and consulting actuary. He will continue to be based in the firm's Atlanta, Ga., office. Mosler joined Pinnacle in 2014 and has been in the property and casualty insurance industry since 1996. He has been a consultant since 2001, specializing in medical professional liability, workers' compensation, general liability and commercial automobile insurance. His clients include insurance companies, captives, health systems, self-insurance funds and government risk pools. Mosler previously served as director and consulting actuary and a member of Pinnacle's executive team. He currently leads Pinnacle's research function, which keeps the firm ahead of major trends, directions and innovations in the insurance industry and actuarial profession.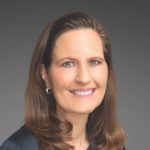 Risk Strategies, a privately held, national insurance brokerage and risk management firm, has appointed Sharon Edwards as chief operating officer. She will join the firm's executive committee and lead its operating committee, immediately assuming oversight and management responsibilities for national operations. Edwards previously served as chief financial officer (CFO) of Willis Towers Watson's corporate risk and broking segment, as well as CFO for Willis Towers Watson's North America segment.
Edwards' experience also includes several roles spanning finance, shared services, operations, integration and large-scale system implementations. She served as co-chair of Women at Willis Towers Watson, a diversity and inclusion group. Edwards also worked for Arthur Andersen, focusing on the healthcare, senior living and financial services industries. At Risk Strategies, Edwards will lead improvements in client experience, with a focus on consistent associate experience.
South Central
R-T Specialty LLC has promoted Claudia May, based in Houston, to co-president of the company's national personal lines practice. May has concentrated on personal lines since the start of her career more than 25 years ago. She comes to RT via the March 2019 acquisition of Myron Steves, where she was the executive director overseeing the Personal Lines business and a part of the company's executive committee.
RT has made other changes to the leadership of its personal lines practice. Dave Adcock has been named a co-president in RT Specialty's National Personal Lines Practice, and Jason Lentz has been tapped to serve as RT Specialty's national practice leader within its Private Client Group. Adcock is based in Richmond, Va., and Lentz is in the Las Vegas, Nevada, office.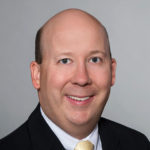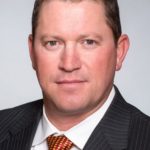 Austin, Texas-based Watkins Insurance Group expanded its executive team with the addition of Jim Siddons and Chris Scott as shareholders. These appointments increase Watkins Insurance Group executive team to 11. Siddons joined the agency in 2014 and has been instrumental in building its Bond department. Scott, a native Austinite, has been with the agency for three years and assumes the dual role of chief financial officer and chief operations officer. Founded in 1949, Watkins Insurance Group has locations throughout Texas. The agency provides tailored insurance, employee benefit and bond solutions for risks of all sizes.
Midwest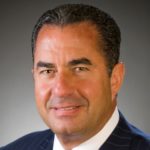 Robert J. Klonk has been appointed chairman and CEO of the Cleveland, Ohio-based independent risk management and insurance brokerage firm, Oswald Companies.
Klonk has served as CEO since January 2013 and has led the firm to expansive growth during his tenure. He is entering his 25th year with Oswald Companies and has 40 years of industry experience. This transition marks a final step in a succession plan the firm initiated in 2012. Oswald Companies, founded in 1893 in Cleveland, is employee owned. The firm has grown to employ 430 team members across seven office locations including Northeast Ohio (Cleveland, Akron and Medina), as well as Columbus, Cincinnati, Detroit and Toledo. Oswald Companies is a member of Assurex Global, the global association of privately held insurance brokers.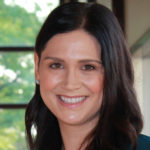 Integrity Insurance, a property and casualty carrier headquartered in Appleton, Wisc., promoted Lisa Messerschmidt to commercial lines underwriting manager. Messerschmidt will be responsible for leading a group of commercial lines underwriters and commercial field underwriters to ensure sustained growth, profit and execution of Integrity's business objectives through underwriting, portfolio management and customer service.
Messerschmidt has 15 years of commercial insurance experience. She joined Integrity in 2018 as a senior commercial lines underwriter. Integrity Insurance, established in 1933, offers auto, home, business and life insurance protection through a network of independent agents throughout Iowa, Minnesota and Wisconsin.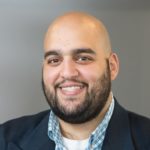 Valley Insurance Agency Alliance (VIAA), based in St. Louis, Missouri, promoted Robert Qaoud to director of performance. His responsibilities include providing resources to member agencies, integrating new members into the alliance and maintaining relationships with strategic partner carriers and vendors. Qaoud has worked at VIAA for six years in various capacities including in recruitment and as an alliance coordinator and a resource facilitator. He will continue to utilize and strive to improve the company's efficiency as an active liaison among prospects, VIAA and its members. Founded in 2006, VIAA's membership includes 130 independent insurance agencies in Missouri and Illinois.
West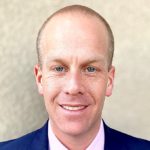 AmWINS Group Inc. has named Christopher Bromiley as vice president and casualty broker in the AmWINS Insurance Brokerage of California's Los Angeles office.
Bromiley will focus on primary and excess placements for difficult construction-related risks. Prior to joining AmWINS, Bromiley was with wholesale brokerage firms, including RT Specialty and CRC Insurance Services. AmWINS Group is an independent wholesale distributor of specialty insurance products.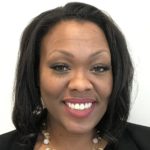 Cannasure Insurance Services has named Summer Jenkins a senior product development manager. Jenkins is based in Sacramento, Calif., and reports to Kieran O'Rourke, director of underwriting. Jenkins has more than 20 years of foreign and domestic underwriting, program and product development experience with expertise in cannabis operations, captive formation, construction, healthcare and environmental risk management.
Prior to joining Cannasure, Jenkins was senior program manager for commercial auto/cargo cannabis programs at CannGen Insurance Services LLC. She previously held underwriting positions with a California-based commercial agency and a risk management organization. Cannasure is a cannabis and hemp MGA and wholesaler.
Was this article valuable?
Here are more articles you may enjoy.
From This Issue
Small Business Market; Hospitality Risks Directory; Markets: Homeowners & Auto; Special Supplement: The Florida Issue; Webinar: Cyber – What Agents Need to Know