National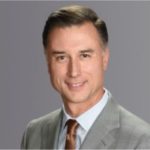 Zurich North America has appointed Alexander Wells as U.S. head of Middle Market. He will be responsible for the strategic management and development of Zurich's Middle Market business.
Wells, who is new to Zurich, has an insurance career spanning 27 years, all of which have been spent at the Chubb and ACE organizations. Most recently, he served as executive vice president and chief underwriting officer for Commercial Insurance at Chubb.
He previously held other leadership and management roles within the Chubb and ACE organizations, including executive vice president of Commercial Insurance in the Northeast and Mid-Atlantic regional manager and chief operating officer for ACE Westchester Specialty Casualty.
Wells will report directly to Zurich North America CEO Kathleen Savio and be responsible for the strategic management and development of Zurich's Middle Market business.
Global insurance broker Aon has promoted Steve Petrevski as senior vice president and general manager of Data & Analytic Services. Petrevski will be responsible for developing and executing Aon's data and analytic services platform, which brings together data, technology, expertise and other services in a single place. These services include new data-driven products, digital distribution, marketplaces to match risk with capital and analytics as a service capability. He will work with Aon's regional leaders to deliver products and will manage data and analytics experts worldwide.
During his three years at Aon as senior vice president for Enterprise Analytics, Petrevski has helped to deliver a technology-enabled global platform that is responsive to client needs. In addition, he drove the firm's innovation and partnership strategy to accelerate the firm's collaborations with emerging technology companies.
Petrevski will report to John Bruno, CEO of Data & Analytic Services and chief operating officer of Aon. Prior to joining Aon in 2017, Petrevski was the general manager of Security and Fraud Solutions at First Data, responsible for product development, sales and support for financial institutions and merchants. Previously, at JPMorgan Chase, he drove technology strategy across cyber security, fraud and analytics by connecting both the business and technology functions of the bank with Silicon Valley.
---
East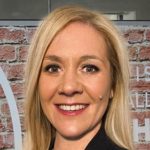 Miniter Group has hired Kelly Adams as the vice president of Operations and Tracking. Adams will be responsible for the overall management of Miniter's borrower-centric insurance tracking operations in this role.
Before joining Miniter Group, Adams had 20 years of experience in insurance operations, with 11 of those years spent overseeing personal lines and billing operations as the director of operations at Arbella Insurance Company. During this time, Adams was responsible for leading several large processing teams, vendor management and independent insurance agent support initiatives.
Miniter Group is a Rockland, Mass.-based provider of collateral risk transfer solutions to the lending industry, providing blanket and lender-placed insurance solutions to more than 550 lenders in 41 states.
The Hilb Group LLC (THG) has acquired a book of business from CBIZ Inc. and hired Business Unit President Peter Tarmey as a producer. The transaction became effective April 1, 2020.
Based in Cranston, R.I., Tarmey will join THG's New England operations and will continue to partner with clients on benefit offerings that strategically align with their organizational goals, financial objectives and workforce characteristics.
THG is a middle market insurance agency headquartered in Richmond, Va., and is a portfolio company of global investment firm, The Carlyle Group. THG seeks to grow through targeted acquisitions in the middle market insurance brokerage space. The company now has more than 90 offices in 20 states.
---
Southeast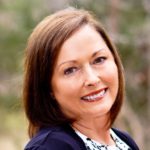 McGriff Insurance Services has added Denise Cabrera to the firm as National Pharmacy Practice leader in Orlando, Fla. Cabrera will develop and drive the strategic direction for McGriff's Pharmacy Benefit Practice nationally. In her role, she will provide guidance to clients in all aspects of pharmacy benefit management, including contracting, benefit design data analytics, and clinical program development.
She joins McGriff from a national pharmacy benefit manager where she served as director of Clinical Account Management and Segment Sales Support.
Founded in 1922, McGriff Insurance Services is a subsidiary of BB&T Insurance Holdings Inc.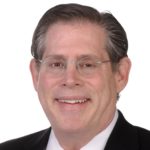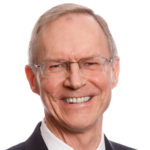 ClearPath Mutual Insurance has appointed Don Stoller as the company's director of Underwriting and Bob Korsan as vice president of Business Development.
Stoller most recently held the position of master underwriter at Westfield Insurance Group in Indianapolis, Ind., where he supervised a staff of more than 50 underwriting associates that underwrote a $400 million book of business.
In this role, Stoller also worked closely with the Commercial Underwriting Office to establish authority grants and class authority guides. Stoller has experience in underwriting, workers' compensation and management from his time at Westfield Insurance Group. Stoller has more than 30 years of insurance experience, including leadership roles in property and casualty underwriting. He has served as a member of the governing board of the Indiana Compensation Rating Bureau (ICRB).
Korsan joined ClearPath Mutual in 2019, and previously held the position of vice president of Underwriting. Korsan has more than 40 years of insurance experience, including senior leadership roles in property and casualty underwriting, marketing, pricing, processing, operations and claims.
ClearPath Mutual Insurance Co. began operations on January 1, 2018, and is domiciled in Louisville, Ky.
---
South Central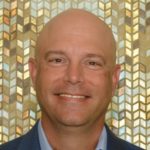 Robert Nitsche, CEO of the Giddings, Texas-based independent insurance agency The Nitsche Group, has been appointed chair of the board of directors for the 2020-2021 year by the Independent Insurance Agents of Texas (IIAT). Nitsche was installed as chair of the IIAT board of directors on June 10, 2020, during the organization's annual business meeting. Prior to nomination and election as chair, Nitsche served four years on the IIAT board of directors, one year as vice chair, and one year as chair-elect.
Towerstone, a Dallas-based specialty insurance broker and IMA Financial Group company, added Thomas Blanquez to its energy practice and expanded its geographic footprint to San Antonio. Blanquez is a 21-year veteran of the wholesale brokerage industry. He has been trading in energy, oil and gas since 2011 and has knowledge of E&P companies, midstream operators, energy service contractors and transportation companies.
Towerstone specializes in the construction, energy, transportation and environmental industries.
BevCap Management LLC (BevCap), a captive insurance program manager based in McKinney, Texas, has promoted Lynn Coor to chief operating officer.
Coor oversees the agency's daily operations, manages/develops carrier relationships, runs human resources and accounting and oversees the servicing of the BevCap Captive Group property/casualty program.
She joined BevCap Management in 2008 as an account manager and was made partner in 2014. Coor has 30 years of experience in the insurance industry.
---
Midwest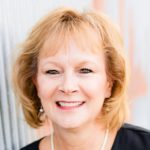 POWERS Insurance & Risk Management in St. Louis, Missouri, has hired Patty Taylor as personal lines account manager.
In this position, she will handle the ongoing management of personal lines accounts, retaining new and renewal clients, and promoting new business.
Taylor has more than 30 years of experience in the insurance industry. Prior to joining POWERS, she served as a client advisor and account manager at various insurance agencies.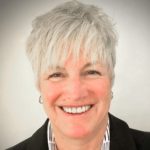 AF Group in Lansing, Michigan, has appointed Kelly Fusner as its new chief underwriting officer (CUO). Fusner will lead the strategic underwriting efforts for the organization, providing expertise that will further enhance AF Group's presence in specialty insurance products. Prior to joining AF Group in August 2019 as managing director of Multiline Distribution, Fusner was president and CUO with Redstone Underwriters.
During her career, she has developed a background in strategy, product development and underwriting performance with other major insurance carriers nationwide, including Vela Insurance Services (a W.R. Berkley company), Liberty International Underwriters and The Hartford.
AF Group companies include Accident Fund Insurance Company of America, Accident Fund National Insurance Company, Accident Fund General Insurance Company, United Wisconsin Insurance Company, Third Coast Insurance Company or CompWest Insurance Company.
---
West
Poms & Associates has named Jennifer M. Schirtz as vice president of insurance placement. Schirtz is responsible for managing relationships with insurance carriers.
Schirtz joins Poms & Associates from HUB International Insurance Services Inc., where she worked as an account executive since 2006. Before that, she worked as an independent commercial insurance broker. Poms & Associates is an independent insurance brokerage and risk management firm.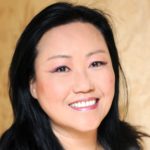 Topa Insurance Co. in Calabasas, Calif., has named Olive Chang vice president of reinsurance. Chang has oversight of reinsurance placements for all Topa Insurance Group entities. She is also responsible for strategic planning, terms negotiation, contract review and execution of reinsurance transactions, as well as managing relationships with all reinsurance partners and developing general agency and broker agreements.
She was previously an assistant vice president in reinsurance and programs and a programs and reinsurance manager. Chang has held down jobs at Aon Benfield, Guy Carpenter and Swiss Re. Topa Insurance Co. is one of the wholly owned subsidiaries of Topa Insurance Group, an insurance holding company that provides wholesale insurance solutions.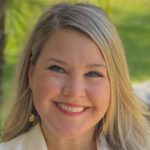 The Liberty Company Insurance Brokers has added Jamie Ausec to the Irvine, Calif., office. Ausec specializes in employee benefits. She started her career in insurance 16 years ago and has worked at ADP, Alliant, and most recently, Newfront Insurance. The Liberty Company Insurance Brokers is an independently owned broker with offices throughout the country.
Was this article valuable?
Here are more articles you may enjoy.
From This Issue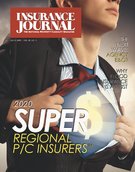 Super Regional P/C Insurers; Markets: Flood & Earthquake, E&O; Annual Ad Reader Study