National
Specialty Insurer QBE North America has announced the appointment of Becket McNab as chief human resources officer.
McNab will be responsible for all North America human resources activities, including driving the company's focus on talent and culture. McNab joins QBE from Chubb, where she has been for almost 15 years, most recently serving as executive vice president of human resources for its Global Operations and Functional groups.
As a member of the executive leadership team, McNab will report to QBE North America CEO Todd Jones.
Prior to serving in Global Operations and Functional groups at Chubb, McNab was the executive vice president of Human Resources for Chubb Overseas General. Her career has also included stops at Richemont, Gerber Scientific, Nabisco International, PepsiCo and Save the Children US.
---
East
Massachusetts' C&S Insurance has hired Chuck Quealy, Kelly Trabulsie and Eric McLaughlin to its team.
McLaughlin, who comes aboard as a partner and executive vice president, brings more than 10 years of insurance sales experience to the C&S family, along with a production record in the post-acute healthcare and cannabis industries.
Quealy joins C&S as chief operating officer to oversee the agency's new business processes, information systems, personnel roles and other activities geared toward overall efficiency and improvement.
Trabulsie is heading the finance department as C&S' controller. She brings a background in accounting, payroll and tax compliance to this role.
---
Southeast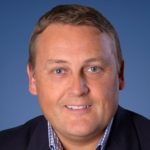 AF Group has named Ian Podmore as director of Captive Operations at AF Specialty. Podmore will focus on business growth and profitability for new markets and business opportunity development through the use of insurance captives. He will be based in Charlotte, N.C.
Eric Halter, managing director of AF Specialty, said Podmore will play a key role in the company's continued expansion of its product offerings and presence in the captive space.
Podmore joins AF Group with more than 30 years of insurance experience in the U.S., Bermuda and the U.K. He most recently was head of Captive Underwriting and captive consultant at Willis Towers Watson.
---
South Central
BevCap Management LLC (BevCap), a captive insurance program manager based in McKinney, Texas, has promoted Lynn Coor to the role of chief operating officer. Coor oversees the agency's daily operations, manages/develops carrier relationships, runs human resources and accounting, and she also oversees the servicing of the BevCap Captive Group property and casualty program.
She joined BevCap Management in 2008 as an account manager and was made partner in 2014. Coor has 30 years of experience in the insurance industry.
---
Midwest
Great American Insurance Group in Cincinnati, Ohio, has promoted Randal M. Smith to divisional president within its Trucking Division. Smith first joined Great American in 1992.
After leaving the company he co-founded, Transportation Specialists Insurance Agency, he rejoined Great American in 1999 within its Trucking Division.
During his career at Great American, Smith has held numerous leadership roles in various functions, including product and business development, and dealer programs. He brings more than 28 years of industry experience to the position, along with expertise in product development and management, distribution channel management and alternative risk transfer.
Horace Mann Educators Corp., headquartered in Springfield, Ill., has appointed Vice President Paul Haley as chief risk officer.
Haley has led risk assessments for the company's business development efforts since 2018. Haley brings insight into Horace Mann's business strategy and actuarial background to his day-to-day responsibilities for the company's Enterprise Risk Management program. Haley will report to CFO Bret Conklin, who oversees Horace Mann's ERM processes.
Haley has 35 years of experience in the life insurance sector, holding senior actuarial positions at Genworth Financial, Colonial Life and Prudential Financial before joining Horace Mann in 2018.
---
West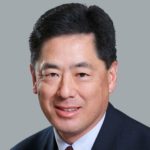 Mark Munekawa, senior vice president and surety manager at San Francisco, Calif.-based Woodruff Sawyer, has been elected as 2020-2021 president of the National Association of Surety Bond Producers.
NASBP members specialize in providing surety bonds for construction contracts and other purposes to companies and individuals needing the assurance offered by surety bonds.
Munekawa joined Woodruff Sawyer in 2001. He previously managed production offices in the San Francisco Bay Area for several surety companies and served on the board of directors for NASBP.
Fairfield, Calif.-based GeoVera Insurance Holdings Ltd. has named John L. Forney CEO and member of the board of directors. Forney succeeds Kevin Nish, who has served as GeoVera's president and CEO since 2005 and has been responsible for managing the business since its formation as a division of USF&G in 1993.
Nish will continue to serve as a member of GeoVera's Board. Forney comes to GeoVera with 20 years of experience advising and leading catastrophe insurance entities. He was most recently with UPC Insurance, a specialized property catastrophe insurance writer. GeoVera Insurance Holdings is a provider of specialty residential property insurance products, focused on catastrophe exposed property in the homeowners and residential earthquake markets.
Was this article valuable?
Here are more articles you may enjoy.
From This Issue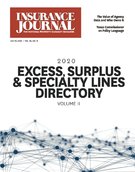 Data & Analytics; Excess, Surplus & Specialty Markets Directory, Volume II; Special Supplement: The Florida Issue