National
Brokers Guy Carpenter and Marsh, two business units of Marsh & McLennan, announced the appointment of Dean Klisura as president of Guy Carpenter, effective October 1, 2020.
In this newly-created role, Klisura will be responsible for Guy Carpenter's North America, International, Specialty, and Global Strategic Advisory units and will assist Guy Carpenter CEO Peter Hearn in leading the firm's overall strategy.
Klisura is moving to Guy Carpenter following a 27 year career at Marsh in a variety of senior roles, most recently as president of Global Placement and Advisory. He has also served as global leader of Marsh's FINPRO Practice, global placement leader for FINPRO and as U.S. Risk Practices and Specialties leader. He will continue to be based in New York.
Following Klisura's transition to his new role, Lucy Clarke, president of Marsh JLT Specialty, will assume additional responsibility for Marsh's Global Placement operations that Klisura has headed. Marsh Advisory, also formerly part of Klisura's portfolio, will now report to Flavio Piccolomini, president of Marsh International, and Martin South, president of Marsh U.S. and Canada.
Specialty insurer Ascot has started an Excess & Surplus Casualty division for the U.S. and appointed Matthew Roy as senior vice president for the new wholesale unit.
Writing exclusively on a wholesale basis, the division will focus on middle market business in targeted industry groups including construction, manufacturing and hospitality. The new division will initially focus on general liability and auto liability, along with supported and unsupported excess liability.
Roy joins Ascot from AXA XL where he was assistant vice president of E&S Primary Casualty. Prior to this, he served as vice president and Northeast regional manager for Wholesale Casualty at Everest Insurance. Based in New York, he will be supported by underwriters in New York, Chicago and Atlanta.
---
East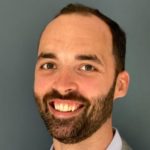 IAT Insurance Group has named Chris Fox to its reinsurance business unit as managing director. He is based in IAT's Newark, N.J., office. Fox comes to IAT after 12 years with Everest Re in both domestic and international positions, most recently as vice president of structured solutions.
During his time at Everest, he held roles involving actuarial, underwriting, investment analysis and enterprise risk management.
Global law firm Clyde & Co has hired insurance lawyer Marc Voses as a partner in New York to further enhance its U.S. and global insurance practices. Voses joins from Goldberg Segalla, where he was chair of the Cybersecurity and Data Privacy Group.
His practice focuses on handling coverage issues and disputes arising under insurance policies, including cyber, technology and media, energy, directors and officers, management and professional liability and general commercial liability. He also assists insurers in drafting insurance policies covering risks such as cyber, energy, property, technology and management liability. He frequently advises clients concerning data privacy regulations, pre-breach planning and post-breach response, ransomware payment negotiation, fraudulent funds transfer response and recovery, digital assets, business interruption losses and cyber subrogation.
The hiring of Voses follows the appointment of cyber specialist Ian Birdsey from Pinsent Masons in London in July.
---
Southeast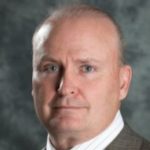 Insurance Office of America (IOA) has promoted Robert J. Peters to the role of chief operating officer (COO). Peters formerly held the role of COO as part of his more than 25 years of experience in the insurance industry.
Peters joined IOA in 2019 as senior vice president of insurance operations. Since then, he has played a role in enhancing the company's performance as well as transitioning operations in response to the COVID-19 pandemic.
In his new role, Peters will lead the company's ongoing operational transformation and oversee the delivery of new products and services for clients as well as improved technology capabilities. In addition to his new position, Peters has been appointed to the board of directors as its newest member.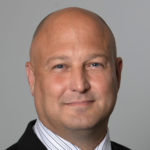 Palomar Insurance Corporation has added Jeremy Dickey as Operations manager. As a specialist in standardizing, modifying and expediting systems, his focus will be improving methods and planning for personal and commercial insurance programs.
Dickey has 20 years of experience as an active duty U.S. Air Force (USAF) officer, combat search and rescue pilot and wing safety commander. Dickey was commissioned as a Second Lieutenant into the USAF and ultimately became an HC-130J Combat Search and Rescue Pilot. He deployed eight times around the world and focused on Air Force Safety Standards and Evaluation. He retired as a Major in July.
Palomar Insurance offers management and insurance programs to U.S. and international companies. It is headquartered in Montgomery, Ala., with offices in Georgia and Tennessee.
Beecher Carlson Insurance Services LLC, a specialized large account insurance broker, has promoted Raven James to director of Diversity & Inclusion (D&I).
In this newly created role, James will lead the D&I council in setting D&I strategies for Beecher Carlson. She will join the company's executive leadership team and report to Beecher Carlson CEO Joe Siech. She will also be responsible for aligning D&I goals and strategies with Beecher Carlson's parent company, Brown & Brown, and its Diversity, Inclusion, & Belonging Task Force's initiatives. James will continue leading the team resources department for Beecher Carlson as vice president of Team Resources.
Prior to joining Beecher Carlson, James worked with Liberty Mutual and DHL Supply Chain, establishing initiatives within the workplace to engage teammates and create a competitive edge.
---
South Central
LP Risk Inc., a part of national specialty insurance distribution company XPT Partners, has hired Alicia Calhoun as senior vice president.
Based in Houston, Calhoun will focus on brokerage business with a specialty in energy and construction. Calhoun has 20 years of industry experience.
Most recently, she has held positions as senior vice president and practice leader at insurance firms with an emphasis on market and program development. LP Risk Inc. is a full service managing general agency and surplus lines broker.
Insurance brokerage IMA Inc. has appointed Ricky Bryan as executive vice president and director of Houston Energy in the company's new office in Houston.
Bryan joins IMA after 15 years in leadership roles at Marsh JLT Specialty as senior vice president and as director at John L. Wortham & Son.
Throughout his career, Bryan has worked with downstream and midstream energy companies, excelling in complex property placements for oil, gas and petrochemical clients.
---
Midwest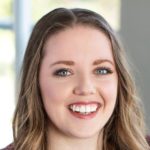 POWERS Insurance & Risk Management in St. Louis, Mo., hired Julia Gonzalez as Personal Lines sales marketer. Gonzalez will handle the marketing efforts for all personal lines accounts. This includes developing new client lead opportunities, as well as managing client retention support programs.
Gonzalez has more than five years of experience in the insurance industry. She previously served in numerous capacities, including as a licensed producer, insurance specialist and customer service representative.
POWERS Insurance & Risk Management provides personal and business insurance, surety and risk management.
Chicago-based AccuRisk Solutions LLC named David Przesiek as CEO of Tactical Risk Solutions.
Formerly a senior vice president and chief sales officer for Fallon Community Health, Przesiek is a 25-year veteran of the health insurance industry. At Fallon, Przesiek was responsible for all product lines, including commercial sales and government programs, market research, business and product development, as well as UltraBenefits Inc. and Group Insurance Service Center Inc.,
Fallon's third-party administrators.
AccuRisk Solutions LLC is a Chicago-based managing general underwriter that partners with insurance carriers and healthcare visionaries to provide healthcare and employee benefit solutions.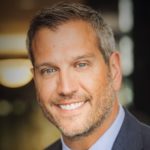 Bob Gulino has been appointed as head of The Hartford's Central Division for the company's middle and large commercial insurance business.
Gulino now leads the sales and underwriting operations for the company's independent agents, brokers and customers across 13 Midwestern states from Minnesota to Texas. He reports to Tracey Ant, head of field operations and general industries for middle and large commercial insurance.
Gulino joined The Hartford in 1999 as a middle market underwriter and has held a number of leadership positions in middle and large commercial from assistant regional vice president to branch manager in St. Louis, and most recently, regional vice president.
---
West
IMA Inc. has named Michael Hennessey as vice president and cannabis national practice leader.
Hennessey is based in California. He will lead business development and client service efforts across the U.S. He joins IMA after holding a leadership role at ABD Insurance and Financial Services, where he served the cannabis space in addition to technology, real estate and life science enterprises.
MA Financial Group is an independent, employee-owned insurance broker specializing in property and casualty insurance, employee benefits and surety bonds. It is a subsidiary of the IMA Financial Group Inc.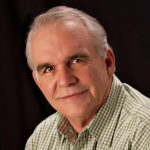 Cline Agency has named "Skip" Robert Raymond Rawstron III as its real estate practice leader based in Los Angeles, Calif.
Rawstron specializes in commercial real estate. He has owned an agency and has been a producer at several national agencies.
Cline Agency specializes in insurance and risk management for common interest developments.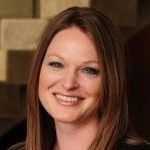 MJ Insurance has named Leighann Sargent as director of personal insurance. Sargent is based in Phoenix, Ariz., and will lead MJ's personal insurance strategy operations and support the company's growth.
Sargent comes to MJ from BridgePoint Risk Management, where she served as senior vice president and regional director. MJ Insurance is a privately-held insurance agency with offices in Phoenix and Indianapolis offering commercial and personal insurance, risk management and employee benefits consulting.
Was this article valuable?
Here are more articles you may enjoy.
From This Issue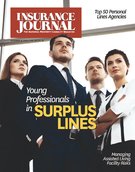 Top 50 Personal Lines Retail Agencies; Young Wholesale Brokers; Markets: Assisted Living / Long Term Care; Special Supplement: The Florida Issue; Webinar: The Ins & Outs of Agency E&O