National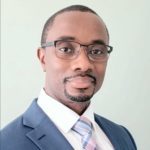 Insurance consulting and technology firm Xceedance announced the expansion of its global actuarial and analytics services practice, led by Matthew Duke, senior vice president and chief actuary.
Duke brings 15 years of experience in actuarial and analytics disciplines to his role. Prior to joining Boston-based Xceedance, Duke worked at Blackboard Insurance as head of pricing and growth analytics, where he developed actuarial pricing infrastructure, led state filing initiatives, redefined the role of an actuary and recruited top talent.
In addition to interim head of risk at Blackboard, Duke has held positions at Freedom Mortgage, Guy Carpenter, Arch Insurance Group and Travelers.
East
NFP, an insurance broker and consultant that provides property/casualty, corporate benefits, retirement and individual solutions, has hired Jonathan Franznick to its property/casualty division as a senior vice president.
In this role, Franznick will lead claims advocacy for NFP's management and professional liability practice.
Franznick, an attorney who has been part of the specialty insurance industry for more than two decades, has served in leadership roles at AIG, Marsh, LVL Claims Services and, most recently, QBE North America. As part of NFP's growing property/casualty specialty business, Franznick will lead a team of professionals dedicated to advocating for better outcomes for both directors and officers liability and errors and omissions claims for public and private companies, including financial institutions and organizations active in the mergers and acquisitions space domestically and abroad.
In addition to working closely with Tom Sheffield, managing director for NFP's management and professional liability practice, Franznick will collaborate with NFP's national claims service practice led by Jeff Stagg, senior vice president in NFP's property/casualty division.
Southeast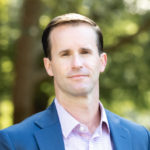 Curi, a provider of professional liability and other lines of insurance, as well as services for physicians, has appointed Jason Sandner as its next CEO. Sandner took the helm on July 1, 2021, when CEO Dale Jenkins stepped down after more than 25 years of service to the member-owned company. Jenkins continues to serve on Curi's board of directors.
Sandner, who is currently Curi's chief operating officer and chief financial officer, was selected following a multi-month nationwide search led by Curi's board with the assistance of executive search firm Heidrick & Struggles. A senior executive with two decades of financial, operational and managerial expertise, Sandner has managed the financial strategy of Curi and its affiliates, inclusive of its insurance and investment operations, for more than a decade.
Sandner joined Curi in 2011 as vice president of Finance, was promoted to chief financial officer, and has more recently taken on the chief operating officer role as well. Prior to his work with Curi, Sandner was a Partner at Johnson Lambert & Co. LLP.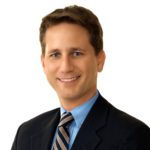 PointeNorth Insurance Group LLC (PNIG), an independent insurance agency in the Southeast, has launched a management and executive liability practice to help businesses prepare and proactively manage executive liability exposures. The new practice is led by Paul J. Halloran, partner and vice president and Property & Casualty Risk advisor at PointeNorth Insurance Group.
In addition to the Management & Executive Liability Practice, the PointeNorth Alliance provides a range of insurance options for business and personal Insurance, transportation, surety, benefits and life and a number of specialty programs.
PointeNorth Insurance Group specializes in coverage for all types of organizations including private and publicly traded companies, nonprofit organizations and municipalities.
South Central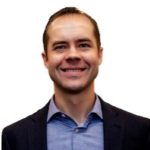 Lockton Companies' Lockton Dunning Benefits hired Jason Mahler, Travis Brashear and Don Harrison, expanding its presence in the Houston market. Mahler, Brashear and Harrison have experience as employee benefits consultants, with roots in the Houston market.
Mahler joined as vice president and team lead. Mahler, who has a health and welfare and actuarial background, developed long-term benefits strategies for employers in Houston and elsewhere in the country. At Holmes Murphy, he served as head of consulting strategy and also held positions at Aon, Watson Wyatt Worldwide and Hewitt Associates.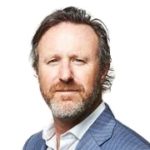 The firm appointed Brashear as a senior vice president and consultant. Prior to joining Lockton Dunning Benefits, Brashear led Holmes Murphy's Houston team and held senior-level positions at Imagine Healthcare, Willis Tower Watson and Cigna Healthcare.
Appointed as senior vice president and consultant, Harrison has spent his entire career in the Houston area, where he provided human resources and risk guidance to clients. Before joining the firm, Harrison was a vice president of business development at Holmes Murphy. He also was an executive at Willis Towers Watson, Convergys and Hewitt Associates.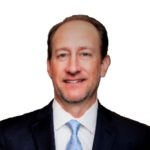 Houston-based specialty property/casualty insurance holding company, Skyward Specialty Insurance Group Inc., named professional liability insurance executive Brenda Craig as senior vice president and leader of the company's new Healthcare Professional Liability business.
Craig brings more than 20 years of healthcare and life sciences professional liability experience and has held management roles, most recently as president of Healthcare at One Beacon Insurance.
Prior to her 12 years at One Beacon, Craig spent five years at James River Insurance, where she was vice president of Healthcare.
Skyward Specialty was formerly known as Houston International Insurance Group (HIIG).
Midwest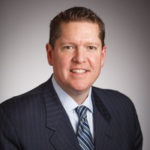 Frankenmuth Insurance in Frankenmuth, Mich., added Rich Schumacher as regional director for the Midwest region.
Schumacher brings 28 years of experience in the industry, most recently serving as associate vice president of sales for Harleysville/Nationwide Insurance, where he worked for 14 years. He will oversee a team of field managers, loss control consultants and underwriters to serve the needs of agencies and policyholders in the states of Illinois, Indiana, Kentucky, Ohio and Wisconsin in his new role.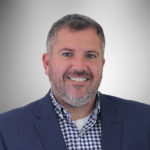 Managing general agency and surplus lines insurance broker J.M. Wilson promoted Tyler Goecker to branch manager in its Kansas City, Mo., office. He will plan the day-to-day operations of the Kansas City office, coordinate the staff and continue to build relationships that will foster growth with new and existing independent insurance agents in Alabama, Arkansas, Arizona, Colorado, Kansas, Missouri and Mississippi.
Goecker has been a member of the J.M. Wilson team since 2016. Prior to his promotion, Goecker worked as a sales and agency relations specialist in the Missouri branch office.
West
Euclid Life Science Specialty LLC has named David N. Bailey as vice president of underwriting and executive underwriter. Bailey's focus will be on growing the company's presence and core book of life science products/work hazard liability and professional liability on the West Coast and partnering with executive leadership to expand product offerings for the life science industry.
He has more than 20 years of experience in life science and technology related underwriting. Bailey was previously the commercial director of life science for CNA.
Euclid Life Science Specialty is a specialty a product and professional liability insurance underwriting platform. Euclid Insurance Services Inc. is a program administrator for specialty property/casualty insurance programs.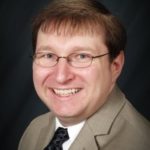 T.K. Keen has been named administrator for the Oregon Division of Financial Regulation. The division licenses and regulates banks, credit unions, investments, debt resources and insurance in the state.
Keen has served as acting administrator since August and succeeds Andrew Stolfi as the division's administrator.
In April, Stolfi was appointed by Governor Kate Brown to lead the Department of Consumer and Business Services, the state's business regulatory and consumer protection agency, of which the Division of Financial Regulation is part.
Stolfi will continue to serve as Oregon Insurance Commissioner, a role he has had since 2018. Keen has been a deputy administrator with the Division of Financial Regulation since 2015. Before that, he practiced law in Washington, focusing on employment law.
Was this article valuable?
Here are more articles you may enjoy.
From This Issue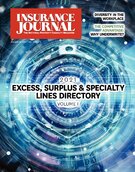 Excess, Surplus & Specialty Markets Directory, Volume I; The Diversity Issue