National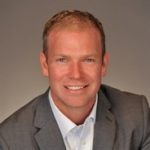 Nationwide wholesale insurance broker CRC Group has appointed Garrett Koehn and Brent Tredway as co-presidents of the company's Brokerage Division, effective January 1, 2021.
The company said Koehn and Tredway assume national leadership roles but divide primary responsibilities. San Francisco-based Koehn leads the company's efforts around engagement with national customers and the London market, diversity, equity and inclusion and insurtech strategies and partnerships.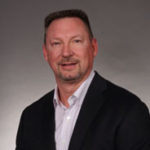 Houston-based Tredway leads the company's efforts around carrier engagement, new and emerging markets and sales management.
Koehn has been responsible for CRC Group's overall operations in the western states, as well as serving as a director of Corona Underwriters, an underwriting subsidiary. Prior to overseeing the western U.S. for CRC, Koehn was a senior executive with Crump and Tri-City Brokerage. He started his career at Marsh. His insurance brokerage expertise is centered on professional lines and specifically directors and officers, private equity, cyber and intellectual property.
Tredway, now serving as president-Houston for CRC, has been with CRC for close to 24 years. Prior to CRC, he was with Henry Ward Johnson from 1989 to 1997 as a casualty broker and leader of brokerage and underwriting divisions. Both Koehn and Tredway will report to Mike Brennan, who became CEO of the company's Commercial Solutions business on January 1, 2021.
No leadership changes are being made to the company's binding operations, which will continue to be led by West McAdams, president of the Binding Division, who also reports to Brennan. Brennan reports to CRC Group CEO Dave Obenauer.
---
East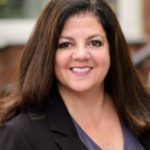 Kaplansky Insurance has appointed Donna Stanton to vice president of Business Development. In her previous role within the agency, Stanton served as director of Business Development.
She brings 29 years of sales, leadership and agency management experience to her role. Before joining Kaplansky Insurance, Stanton spent 15 years working for a countrywide insurance carrier.
Founded in 1974 and headquartered in Needham, Massachusetts, Kaplansky Insurance is an independent insurance agency offering a suite of insurance solutions including auto, home, business, life and financial services.
Everest Insurance has named Robert Clark as senior vice president and head of Everest Specialty Underwriters (ESU). Clark will continue to be based in the company's New York City office, reporting to Everest Insurance President and CEO Mike Karmilowicz.
In his capacity as head of ESU, Clark will be responsible for leading the growth and management of the ESU business segments, including financial and professional lines, alternative solutions such as transactional liability and private equity, political risk and trade credit and surety.
Clark has been a leader at Everest since joining the organization in October 2015 as vice president and head of Alternative Solutions. During his tenure at Everest, he has built out the division's global transactional risk and private equity industry practice groups.
---
Southeast
McGowan Allied Specialty Insurance (MASI), a provider of commercial insurance products to the amusement industry, has announced the hiring of Joe K. Boyd as an underwriting manager.
In his new role with MASI, Boyd will be responsible for managing a team of underwriters within industry verticals in its underwriting practice and negotiating and placing both facultative and treaty reinsurance for the group's insurance portfolio. He will also be charged with regulatory compliance and filings, reporting to Director of Underwriting Steve Del Vecchio.
Boyd has more than 20 years of experience in the commercial insurance space, including time spent in claims, underwriting, loss prevention, marketing, compliance and agency relations. The last 10 years of his career were spent at the United Church Insurance Association in roles of increasing responsibilities, most recently as director of underwriting.
McGowan Allied Specialty Insurance brings together two companies — Allied Specialty Insurance and McGowan Amusement Group — with a focus on the amusement and entertainment industries.
Global Risk Solutions Inc., a provider of claims adjusting and environmental risk management services, has added Colm Keenan as executive vice president and chief of Learning & Marketing. Keenan will be based in Sarasota, Florida, and report to Kip Radigan.
Keenan has experience as a claims industry executive, including with training, e-learning and technical performance programs. Before joining GRS, he was director of training at Pilot Catastrophe Services and former vice president of e-learning at Crawford & Company. Earlier in his career, he launched and marketed an internet service company used by insurance companies to provide claims training and performance support. Keenan also spent 14 years in claims management research and training at Allstate's Claims Learning and Development Center as well as its research center, Tech-Cor.
At GRS, Keenan will develop and coordinate training and marketing programs for the firm's business divisions, which include Property & Casualty Solutions, Environmental Risk Management Solutions and Complex Claims Solutions.
He will oversee in-person and virtual training at GRS' newly opened Training & Learning Institute in Sarasota, as well as training for GRS clients, adjusters and staff during catastrophe events. In addition, he will collaborate with GRS' businesses to create marketing strategies, brand messaging, advertising and social media campaigns and other marketing activities.
Global Risk Solutions is headquartered in Miami with offices in London and throughout the U.S. It offers a range of claims adjusting and environmental risk management services.
---
South Central
Kim Bailey has been named general counsel for the Oklahoma Insurance Department (OID), effective Jan. 19, 2021. Bailey most recently served as general counsel and chief operating officer at the Oklahoma State Department of Health (OSDH).
She previously served as general counsel and executive director of the Oklahoma Workers' Comp Commission. While at the Workers' Comp Commission, Bailey reviewed self-insured and third-party administrator applications, implemented its electronic filing system for all workers' compensation carriers, managed appeals to the Commission and developed final orders.
In her role at OSDH, Bailey handled employment law issues, ensured compliance with laws related to more than 70 federal grants and advised staff on an array of regulatory and compliance issues at the state health department.
McGriff promoted Patrick Dessauer to regional insurance president for McGriff's West region. He is based in McGriff's Houston, Texas, office.
Dessauer, a 30-plus year veteran of the insurance brokerage industry, has been with McGriff since 1998. Most recently, he served as executive vice president and chief operations officer for McGriff's West region. In his new role, Dessauer will provide leadership, vision and direction for the West region, as well as support sales to drive growth.
McGriff is a full-service insurance broker providing risk management and insurance solutions to clients across the U.S. and is a subsidiary of Truist Insurance Holdings Inc.
---
Midwest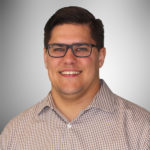 J.M. Wilson has promoted Ryan Gibbons as senior transportation underwriter in its Westerville, Ohio, office.
Gibbons is responsible for underwriting new and renewal accounts for a variety of commercial transportation risks, corresponding with carrier underwriters and assisting independent agents in Kentucky, Ohio, Pennsylvania, Virginia and West Virginia.
Gibbons joined J.M. Wilson in 2017, where he began as an assistant transportation underwriter before his promotion to transportation underwriter in 2018.
Insurance broker/advisor TigerRisk has appointed Daniel J. "Tad" Eldredge as partner and general counsel. He is located in Minneapolis, Minnesota.
Eldredge comes to TigerRisk from Aon where he was chief counsel, Corporate and Americas, served on the Global Executive Committee for the company's Reinsurance Solutions global business and provided legal support and counsel to Aon Securities. He began his insurance industry career as assistant vice president and associate general counsel at E. W. Blanch. With the acquisition of Blanch, Eldredge was named vice president and associate general counsel at Benfield.
TigerRisk Partners LLC is a risk, capital and strategic advisor to the insurance and reinsurance industries founded in 2008 and headquartered in Stamford, Connecticut.
Cincinnati-based Core Specialty Insurance Holdings has added Jeff Jacobs as senior vice president and head of Errors and Omissions Professional Liability.
Jacobs has 30 years of insurance sector experience leading professional liability, management liability and other commercial property and casualty programs. He was most recently with Tokio Marine HCC. Before that, he was with NAS Insurance, which is now owned by Tokio Marine. Jacobs has also worked at Monitor Liability Managers, Lockton Affinity, Meadowbrook Insurance Group, ULLICO Casualty, and for 17 years, Aon Affinity.
Core Specialty offers errors and omissions coverages for legal, marketing, media and real estate professionals. It operates through StarStone Specialty Insurance Co., a U.S. excess and surplus lines insurer, and StarStone National Insurance Co., a U.S. admitted markets insurer.
---
West
La Jolla, Calif.-based Palomar Holdings Inc. has named Michelle Johnson as chief talent and diversity officer. Johnson was previously senior vice president of people and talent, having served in this role since joining the company in 2019.
Johnson previously spent 20 years in human resources leadership positions, including senior management positions at Option One Mortgage, an H&R Block subsidiary, AMN Healthcare and Panasonic Avionics Corp.
Palomar Holdings is the holding company of subsidiaries Palomar Specialty Insurance Co., Palomar Specialty Reinsurance Company Bermuda Ltd., Palomar Insurance Agency, Inc. and Palomar Excess and Surplus Insurance Co.
Euclid Life Science Specialty LLC has named David N. Bailey as vice president of underwriting and executive underwriter. Bailey's focus will be growing the company's presence and core book of life science products for work hazard liability and professional liability on the West coast and partnering with executive leadership to expand product offerings for the life science industry.
He has more than 20 years of experience in life science and technology related underwriting. Bailey was previously the commercial director of life science for CNA.
Euclid Life Science Specialty is a specialty product and professional liability insurance underwriting platform.
Was this article valuable?
Here are more articles you may enjoy.
From This Issue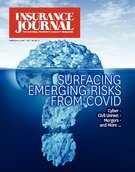 Emerging Markets (by Region)