National
Berkshire Hathaway Specialty Insurance (BHSI) has expanded its U.S. Executive & Professional Lines leadership team, naming Shelley Norman as senior vice president for Management Liability in its Central region, and promoting Kevin Gallagher to senior vice president for Management Liability in its East region and Sean Cox to senior vice president for Management Liability in its West region.
Norman joins BHSI after more than 25 years at American International Group (AIG), where she was most recently Financial Lines zonal executive. Her previous roles at AIG include head of Private Non-Profit Management Liability for the U.S. and Canada and chief underwriting officer for the Private Non-Profit, Management Liability team.
She is based in BHSI's Chicago office.
Gallagher, who has 20 years of industry experience, came to BHSI in 2013 as vice president for Executive Lines. He was previously assistant vice president for Arch Insurance's Executive Assurance and Financial Lines Group. He is based in BHSI's New York office.
Cox, who has more than 16 years of experience in executive and professional lines, joined BHSI as vice president for Executive Lines in 2014. He was previously assistant regional underwriting manager at AIG. Cox is also based in the New York office.
---
East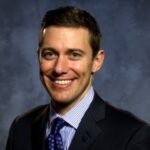 Risk Placement Services (RPS) has hired Jeff Harvey as executive vice president of casualty for its brokerage division. In this role, he will support growth of the large casualty practice in the Northeast region and provide additional support for the entire country. He will serve out of New York City and report to John Head, president of national brokerage at RPS.
This position is a new role created for Harvey and his skill set in the casualty marketplace to support RPS' growth in this area.
Previously, Harvey was excess liability practice leader for the Northeast at Willis Towers Watson.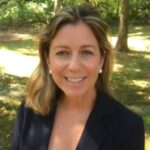 Union Mutual of Vermont Companies has hired Jennifer Hanus as a marketing representative responsible for the southern New England writing territories of Connecticut and Western Massachusetts. She is currently based in Rhode Island.
Hanus brings more than 10 years of industry experience to her role with Union Mutual. She has previous experience as an agent, primarily in commercial lines, throughout southern New England and Long Island, New York. She has also worked on the carrier side, starting her career with Liberty Mutual.
After a comprehensive training period, Hanus will be introduced to agencies throughout the first quarter.
Union Mutual of Vermont Companies, founded in 1874, is a property/casualty insurance group consisting of Union Mutual Fire Insurance and New England Guaranty Insurance Company Inc., both based in Montpelier, Vermont; and Community Mutual Insurance Company, based in Latham, New York. The three companies write a total of $186 million in direct premium annually through independent agents throughout New England and New York.
---
Southeast
Southern Insurance Underwriters Inc. (SIU) added Robin Mote to the Commercial Garage Underwriting team. Mote comes to SIU with more than 30 years of experience in the insurance industry, with the last 14 of those years being in commercial garage.
Prior to partnering with SIU, Mote served at another managing general agency as a senior commercial garage underwriter for 14 years. Mote began her career in the insurance industry as a file clerk and later became the claims call center manager. She also has experience writing personal auto.
Established in 1964 by W.C. Duesenberg, SIU is a 56-year-old managing general agency located in the Atlanta, Georgia, area. SIU offers a range of products and markets to more than 3,000 independent insurance agents including personal property, workers' compensation, inland marine, professional lines, forest products, commercial transportation and commercial property/casualty.
Appalachian Underwriters Inc. (AUI) added William Chambers as director of Digital Partnerships.
Chambers comes to AUI with more than five years of experience in the insurance industry, with former roles in underwriting and digital partnership management at a leading specialist insurer. While managing digital partnerships, he was directly involved in implementing third party technologies and leveraging homegrown capabilities to grow the company's online small business program across multiple distribution channels.
In this newly developed role, Chambers will build out Appalachian's digital partner strategy from a distribution and vendor perspective in order to provide a more automated, simplified and competitive offering for AUI's appointed agents.
According to Bob Arowood, principal of AUI, the new position will work to grow insurtech carrier partnerships and enhance its marketing and capabilities of each online service.
Appalachian Underwriters Inc. is a full-service managing general agency and wholesale insurance brokerage, providing independent agents with a national outlet to multiple specialized markets for workers' compensation, commercial specialty and personal lines of insurance.
The Doan Group, a Woodland Capital Holdings company, hired Roger Crowley as vice president of Sales and Operations.
According to Tim Davis Jr. of Woodland Capital, Crowley has experience at an insurance carrier and with a service provider.
The Doan Group is a comprehensive auto, specialty vehicle, heavy equipment and property appraisal company with franchise owned and supplier resources in all 50 states. It was founded by Ronald Doan in Buffalo, New York, in 1981.
The Doan Group was acquired last summer by Woodland Capital Holdings, an investment and management group owned by the Davis family, who also founded and own SCA Appraisal Company.
---
South Central
Dallas, Texas-based independent retail brokerage firm, Boyd, Shackelford, Barnett & Dixon (BSBD Group), hired Lad Williamson as vice president of Employee Benefits.
Williamson will help oversee the company's employee benefits operations by tailoring customized employee benefit plans for middle market and up companies that want to maximize employee participation while reducing overall costs.
Williamson comes to BSBD with experience at a large national broker, as well as a national payroll company where he aided clients in the benefits and HR space.
BSBD is an independent retail brokerage firm that specializes in property/casualty, employee benefits and high net worth personal lines with offices in Plano and Dallas, Texas.
Hotchkiss Insurance, a full-service Texas-based independent agency, named Shannon McPartland as its newest partner.
A member of the Houston team, McPartland joined the agency in an account management capacity and transitioned to focus on sales in 2012. He serves clients in a range of industries throughout the state.
Hotchkiss Insurance has offices in Dallas, Fort Worth, Houston and San Antonio, Texas.
Los Angeles, California-based wholesale insurance brokerage firm, Brown & Riding (B&R), added JulieAnne Lenzsch and Bill Lally in the firm's Houston, Texas, office.
Lenzsch and Lally have focused on property risks throughout their careers and specialize in real estate, construction and marine risks. Both join B&R with titles of senior vice president and senior property broker.
Lenzsch and Lally will further enhance the company's presence in Texas as well as the national stage as its Texas-based property, casualty, environmental and other specialties continue to grow.
---
Midwest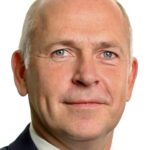 Understory, a Madison, Wisconsin-based provider of insurance products and services focused on climate change, has appointed Neil Irwin as chief strategy officer.
Irwin brings more than three decades of insurance industry leadership experience to the role across multiple geographies including Asia, the United States, Europe, the Middle East and Africa.
Previously, Irwin served as CEO of Central and Eastern Europe, Middle East and Africa for Willis Towers Watson. He also spent 15 years at Marsh, where he served as regional managing director for the Middle East and North Africa.
Former Ohio Supreme Court Justice Judith L. French has been appointed director of the Ohio Department of Insurance, effective February 8.
In addition to serving as a justice, French has also been a member of the Ohio Tenth District Court of Appeals, chief counsel to Ohio Governor Bob Taft, chief counsel to Ohio Attorney General Betty Montgomery and deputy director for legal affairs at the Ohio Environmental Protection Agency.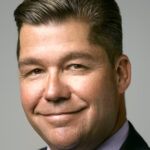 Anthony Hanes has joined Chicago-based Ryan Specialty Group's Stetson Insurance Funding as president.
Stetson specializes in financing commercial and personal lines insurance premiums for the excess and surplus lines insurance industry.
As president of Stetson, Hanes will focus on further developing RSG's premium financing offerings to continue to enhance the company's capabilities for the benefit of its brokerage client base and their insureds.
Hanes joins Stetson with three decades of experience in the finance industry. He previously served as managing director of Sales & Marketing for National Partners PFco, a premium financing company based in Denver, Colorado. Prior to that, Hanes was first chief operating officer for Budget Installment Corp. (BIC) and executive vice president of Sales & Marketing after BIC was acquired by BankDirect Capital Finance in 2009.
---
West
Poms & Associates has named Jo Anne Roque as vice president of risk services and Nikki Evaniuck as senior account manager.
Roque is a member of the Poms & Associates risk services team that serves the New Mexico Public Schools Insurance Authority.
She joined Poms & Associates from Alliant Insurance Services, where she spent more than 15 years in the public entity specialty group. Her previous work experiences also include Marsh and Arthur J. Gallagher & Co. She resides in Northern California.
Evaniuck works with Poms & Associates clients in a variety of industries. She previously worked at LBW Insurance & Financial and spent more than 10 years at Arthur J. Gallagher & Co. She resides in the Santa Clarita area of California.
Poms & Associates also named Jennifer Harrington as senior client advisor. She is based in Austin, Texas. Poms & Associates is an independent commercial insurance brokerage and risk management firm headquartered in Woodland Hills, California.
Was this article valuable?
Here are more articles you may enjoy.
From This Issue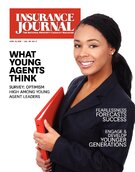 The Young Agents Issue w/ Survey Results; Markets: Directors & Officers Liability