National
Alleghany Corp. has triggered a changing of the guard, with a new CEO slated to take over at the end of 2021. Current CEO Weston Hicks will retire as CEO and as a director of property/casualty insurance and reinsurance holding company at the end of this year.
Executive Vice President Joseph Brandon will succeed him, in a two-phased process. Brandon will become CEO and be appointed to Alleghany's board of directors at the end of 2021. He succeeded Hicks as president of Alleghany on April 23, after the company's 2021 annual stockholder meeting.
Brandon, 62, has been with Alleghany since 2012, when he joined as executive vice president. Before that, he was chairman and CEO of Berkshire Hathaway's General Re Corp. from 2001 to 2008.
Hicks, 64, joined Alleghany in 2002 as executive vice president of Finance and became director, president and CEO on Dec. 31, 2004. Before Alleghany, he served a stint as chief financial officer of Chubb Corp. and previously was a senior research analyst at J.P. Morgan Securities and Sanford C. Bernstein & Co.
Alleghany's CEO transition triggers another executive change. Kerry Jacobs, currently senior vice president and chief financial officer, succeeded Brandon as executive vice president of Alleghany, effective April 23, 2021. Jacobs will continue as CFO until a successor is identified.
Jacobs, 42, joined Alleghany in 2014 as vice president of Finance and has held roles with increasing responsibility during her seven-year tenure at Alleghany.
---
East
Specialty Program Group LLC (SPG), an operator of specialty insurance brokerages and underwriting facilities, has promoted Susan Preston to vice president and director of program development for SPG.
Preston has been president of Professional Program Insurance Brokerage in Novato, California, since 1993. She has put more than 15 programs together over the years, mostly within the London market. Preston will now focus on developing programs for brokers where there are market holes.
Headquartered in Summit, New Jersey, SPG is a fully licensed holding company established to acquire and scale insurance underwriting facilities and specialty businesses throughout North America.
Alex Ilgner has been named as an account administrator within the Environmental and Construction Professional (ECP) Practice of RT Specialty. He is based in King of Prussia, Pennsylvania.
In this role, he will support the account management and policy servicing activities offered by senior management to the organization's national network of agents, brokers and business partners.
Prior to RT ECP, Ilgner supported the day-to-day account activities performed at Diversified Insurance Industries of Hunt Valley, Maryland.
RT ECP is a part of the RT Specialty division of RSG Specialty LLC, a Delaware limited liability company based in Illinois. It provides wholesale insurance brokerage and other services to agents and brokers.
---
Southeast
J.M. Wilson has hired Jamie Yohn as assistant transportation underwriter in its Charleston, South Carolina, office.
Yohn is responsible for assisting underwriters on a variety of transportation risks, quoting new and renewal business, corresponding with carrier underwriters and assisting independent agents in Georgia, North Carolina, South Carolina and Tennessee.
Founded in 1920, J.M. Wilson is a managing general agency and surplus lines broker providing independent insurance agents access to specialty markets.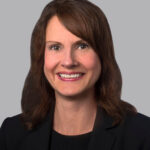 Sedgwick, a provider of technology-enabled risk, benefits and integrated business services, has added Michelle Hay as global chief people officer.
With more than 25 years of professional experience and human resources leadership and consulting expertise, Hay will have executive responsibilities that include overseeing the company's global HR team, managing its benefit offerings, identifying and developing talent, furthering diversity and inclusion efforts, working on corporate social responsibility and the company's people practices.
Hay most recently served as global chief human resource officer for an international commercial real estate firm and previously held HR leadership roles at several other large corporations and consultancies, where she drove the development and implementation of new and innovative HR programs.
Sedgwick offers resources to clients in the casualty, property, marine, benefits and other lines.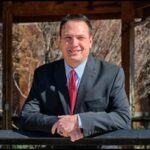 Society Insurance, a Wisconsin-based insurance carrier specializing in coverage for select business niches, has added Joseph Aranas as regional sales manager for the Georgia market. Aranas will help spearhead Society's launch of insurance programs for restaurants and bars in Georgia this spring.
Most recently a senior sales executive for Travelers, Aranas has marketing and sales experience in the insurance industry and will work with local independent insurance agents to craft coverage packages and provide educational materials to help Georgia restaurants and bars protect their businesses.
In his new role as regional sales manager, Aranas is responsible for marketing Society's products and services as well as developing relationships with independent insurance agents in the market.
Society specializes in protecting restaurants, bars, grocery stores, convenience stores, medical clinics and artisan contractors.
---
South Central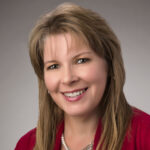 Dallas-based independent insurance broker Roach Howard Smith & Barton (RHSB) has promoted Shellie Croy to vice president of Property and Casualty Operations. She has been with RHSB since 2016, serving as vice president of Personal Client Services.
In this new position, Croy will provide leadership, operational direction and supervision of the Commercial and Personal Property and Casualty departments and service teams. She is also a liaison with insurance carriers to maintain and further develop these relationships.
Croy has a background in personal and commercial property/casualty insurance. Prior to joining RHSB, she oversaw a book of commercial business and a team of 17 located in multiple offices for Insureon.
---
Midwest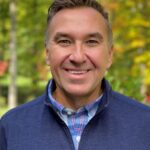 National Interstate Insurance Co., based in Richfield, Ohio, promoted Shawn Los to executive vice president.
Los assumes responsibility for National Interstate's Truck, Passenger Transportation and National Accounts Divisions, while continuing to lead the Specialty Division.
He joined National Interstate in 2001 as an underwriter trainee and has held various positions of increasing responsibility during his tenure with the company. Since 2013, he has directed the growth of the Specialty Division and currently oversees the company's underwriting and compliance functions.
National Interstate is a member of Great American Insurance Group. It offers insurance products and services, including alternative risk transfer programs, focused on the transportation industry.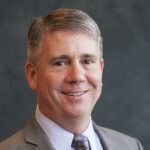 Great American Insurance Group in Cincinnati, Ohio, promoted Timothy (Tim) E. Markey to divisional vice president within its Fidelity/Crime Division.
Markey joined Great American in 2017 as a divisional assistant vice president. He has assumed roles of increasing responsibility and was named head of Claims for Fidelity/Crime in early 2020. He is responsible for all aspects of the division's claim handling, subrogation and litigation management, while also assisting with marketing and continuing education initiatives.
Markey brings more than 25 years of industry experience to the role and has held leadership positions in several fidelity industry professional organizations, including his current appointment as vice chair of the Fidelity Claims Advisory Committee for the Surety and Fidelity Association of America.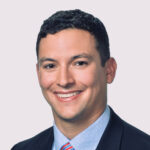 MJ Insurance, based in Indianapolis, Indiana, hired industry veteran Bryan Gross as director of Compliance Regulation.
Gross has nearly a decade of practical experience, previously working as an associate attorney in Krieg DeVault's Employee Benefits & Executive Compensation Practice Group. In this role, Gross practiced law concentrating in the areas of health and welfare employee benefit plans.
As director of Compliance Regulation, Gross will institute policies and practices to ensure MJ's regulatory and contractual compliance.
He will consult with clients on benefits and compliance strategy, and routinely review legislative and regulatory changes that impact the industry.
MJ Insurance is a commercial and personal insurance, risk management and employee benefits consulting agency with offices in both Phoenix and Indianapolis.
---
West
Sierra Specialty, a program specialist, managing general agency and wholesale insurance brokerage, has appointed Vicky Dith as a broker and underwriter specializing in construction insurance.
Dith is located in Clovis, California, and has more than 20 years of commercial lines experience.
Dith will be working with Sierra Specialty's commercial lines team to expand the company's construction division.
Her areas of expertise include construction for all lines — casualty, excess and professional — as well as high-hazard property insurance, garage and agricultural risks.
Most recently, Dith held the position of production underwriter for Burns & Wilcox, focused on general liability, property, professional liability, umbrella, auto, property, inland marine and cyber liability.
Lockton Companies has named Patrick McHugh as vice president in its Seattle, Washington, practice.
Prior to joining Lockton, McHugh was vice president with Parker, Smith & Feek's hospitality and real estate practices, where he developed insurance, risk management and employee benefits programs for hotel and restaurant groups, as well as real estate investors, managers and developers.
His specialty areas include traditional insurance and alternative risk placements, owner-controlled insurance programs, builders risk, and association-sponsored affinity programs.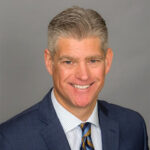 Kris Mathis, senior vice president of claims for CopperPoint Insurance Cos., a Western-based super regional commercial insurance company, has been re-elected to the California Workers' Compensation Institute Board of Directors and Executive Committee for 2021.
The CWCI is a private, nonprofit association working to improve the California workers' compensation market through research, information, education and representation.
CWCI members include 26 insurer groups, as well as 33 of the largest public and private self-insured employers in the state.
Was this article valuable?
Here are more articles you may enjoy.
From This Issue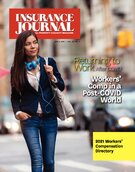 Workers' Compensation Report; Workers' Comp Directory; Markets: Healthcare & Medical Professional Liability