Insurance Journal's Tech Talk column is made possible in part by the generous support of ITC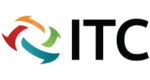 The end of the world is coming. The world of Windows XP that is.
A significant event is happening in the technology industry that will affect insurance agents. On April 8, 2014, Microsoft will no longer support Windows XP.
Yes, that Windows XP, the operating system that was launched more than 12 years ago – the same operating system that still commands more than 40 percent of all business computers – will come to an end.
Why is Microsoft cutting support for Windows XP?
It is so old that it predates 9/11. Though it is clearly still popular, the operating system is consuming a large amount of Microsoft's resources that they would rather use on their newer operating systems Windows 7 and 8.
If you feel surprised by this news, you should know Microsoft actually announced in 2007 they were planning to end support of Windows XP. They also pushed back the date after originally planning to end it in 2010.
What does the end of support for Windows XP mean? It means that Microsoft will no longer provide technical support to vendors, integrators and end users.
In other words if you use Windows XP, you will no longer receive security updates or product fixes. Essentially, the operating system will be taken off life support.
The Death of Windows XP in Agencies
Why is this end of Windows XP's life important to insurance agents?
First, with a lack of updates and fixes, your agency's computers will no longer be secure. This puts your clients' data at risk as cyber attackers can target Windows XP vulnerabilities without worry of security updates or patches.
If you have been following the recent stories of the data breaches at Target and other companies, you know data security is extremely important to consumers. Many errors and omissions (E&O) liability policies and compliance departments require agents to run up-to-date supported software for this very reason.
Second, as the technology in modern operating systems advances, the programs that use this technology do, as well. For example, many agency automation systems use the latest technologies that are available through modern operating systems – like newer browsers, updated API libraries and more – to provide agents the best experience and features to accomplish their daily tasks. These automation systems might require you to upgrade from Windows XP so they can start using the newer abilities available in the latest operating systems.
On April 8, your computer should still work fine, but it will be at risk of becoming infected with viruses, spyware or other malware that may result in crashes or, even worse, the theft of your clients' personal information.
The size of the risk has not been calculated. However, when it comes to protecting your clients' data from hackers and yourself from potential E&O claims, it does not matter how big the risk is. Your system will be vulnerable. You need to protect it.
What Can You Do?
Upgrade! You can install an updated operating system or upgrade the computer completely.
You might choose to switch to web-based programs for rating and management systems as you can access data from anywhere there is an Internet connection and a web browser. By migrating to all web-based systems, you can even move past the desktop altogether and use tablets and smartphones, thus avoiding the next operating system apocalypse.
You can upgrade to the Windows 7 or Windows 8 operating systems. Windows 7 has the familiar interface and is more budget-friendly than Windows 8; however, it is the older of the two operating systems. Windows 8 may require some getting used to as the interface has significantly changed from the Windows look you're used to.
Don't wait until April, and potentially expose your clients to hackers. The end of Windows XP is inevitable. Upgrade now!
Tech Talk
Look for the new technology column "Tech Talk" beginning in the March 24, 2014, issue, sponsored by ITC.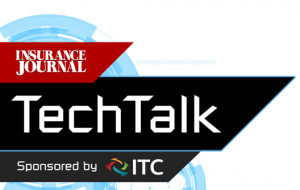 Topics Agencies Cyber Tech Professional Liability
Was this article valuable?
Here are more articles you may enjoy.
From This Issue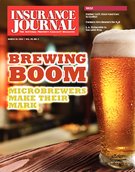 Hospitality Risks Directory; Homeowners & Auto; Directors & Officers Liability