Pennsylvania-based broker KMRD Partners has added Ryan Rosta and Melissa Seserko.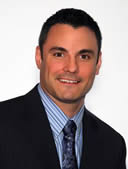 Rosta will serve as sales and relationship manager. He formerly served with a top 50 insurance broker in Philadelphia and has extensive experience performing risk management and coverage needs assessments on upper middle-market companies. He has also brings additional expertise in construction and wrap-ups to KMRD.
Seserko will serve as client service coordinator. She is experienced in coordination, planning and implementation of client services and reporting tools that show project progress.
Was this article valuable?
Here are more articles you may enjoy.