Endurance Specialty Holdings promoted Mark Boland to the position of senior vice president, primary casualty insurance. In his new role, Boland will lead Endurance's U.S. wholesale primary casualty insurance operations.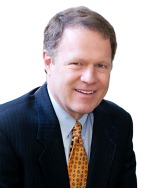 Boland joined Endurance in 2007 and built a property/casualty portfolio focused on hard-to-place small to mid-size complex risks, working through a network of surplus lines agents. He has 30 years experience in commercial lines underwriting and, more recently, in senior management roles. He will be located in New York City, reporting to Steven Dresner, head of Endurance's specialty operations for U.S. wholesale insurance.
Prior to joining Endurance, Boland served as president of Coventry Managers, a commercial property/casualty carrier. From 1996 through 2005, he was president and CEO of Hermitage Insurance Company, a commercial lines subsidiary of Tower Group Inc. Boland's prior experience includes several underwriting positions. He holds C.P.C.U. and A.R.M. designations.
"Broadening our primary casualty book through new producer relationships and broader geographic coverage is a priority as we strive to build Endurance's presence in the U.S. wholesale market," said Glenn Yanoff, president and head of U.S. insurance wholesale operations. "I am confident that under his guidance our expanded primary casualty team will make a significant mark in this space despite the challenging environment."
Endurance Specialty Holdings is a Bermuda-headquartered global specialty provider of property/casualty insurance and reinsurance. Through its operating subsidiaries, Endurance writes property, casualty, healthcare liability, agriculture and professional lines of insurance and property, catastrophe, casualty, aerospace and marine, and surety and other specialty lines of reinsurance.
Was this article valuable?
Here are more articles you may enjoy.