Willis North America, a unit of insurance broker Willis Group Holdings, appointed Richard Sheldon as environmental practice leader. Sheldon has been serving as national placement leader for the environmental practice since January 2011. He will report to Rick Hawkinberry, chairman of the Willis environmental practice.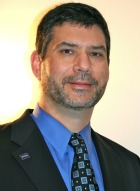 Based in Radnor, Penn., Sheldon joined Willis in 2004 and brings more than 20 years of experience in the environmental insurance industry from both an underwriting and brokering perspective. Previously, he served as environmental regional team leader for Willis' Atlantic and New England regions. In addition, Sheldon has held leadership roles at ECS Underwriting Inc., and Kemper Environmental.
In his new role, Sheldon will lead a team of environmental specialists. He will work closely with Willis North America's regional retail offices to align resources and serve over 2,000 North America-based clients. Sheldon will also work closely with Willis' key carrier partners.
Willis helps organizations identify and analyze environmental risks and potential liabilities in a complex legal and regulatory environment. Willis was the first major brokerage firm to create a dedicated environmental practice.
Was this article valuable?
Here are more articles you may enjoy.