Marsh & McLennan Companies appointed insurance veteran Julio Portalatin as CEO of Mercer, MMC's human resource consulting subsidiary.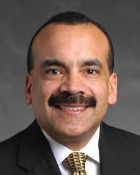 His appointment is effective February 1. He will be based in New York and will report to Dan Glaser, group president and chief operating officer of Marsh & McLennan Companies. Portalatin succeeds M. Michele Burns who left the firm last October. Portalatin had been with AIG for nearly 20 years. He was president and CEO of Chartis Growth Economies, and senior vice president, AIG.
In that role, he had responsibility for operations in Asia Pacific, South Asia, Latin America, Africa, the Middle East and Central Europe – the largest growth economies footprint in the insurance industry.
Portalatin began his career with AIG in 1993 and has since held a number of key leadership roles, including president of the worldwide accident and health division at American International Underwriters (AIU), and president and CEO of Chartis Europe S.A. and Continental European region, before becoming president and CEO of Chartis Emerging Markets. Prior to joining AIG/Chartis, he spent 12 years with Allstate Insurance Company in various executive product underwriting, distribution and marketing positions.
Marsh & McLennan said Portalatin's strong international background and extensive experience in the strategic leadership and operation of complex global businesses make him the right person to lead Mercer forward.
Marsh & McLennan CEO Brian Duperreault said Portalatin will play an instrumental role in helping MMC strengthen and grow its consulting operations. "We look forward to his contributions towards building the Company into an elite global enterprise," he said.
Was this article valuable?
Here are more articles you may enjoy.