Hartford Financial Services Group announced three senior management appointments, including Tom Tucker as chief underwriting officer of commercial markets and head of specialty casualty. He will start his post at The Hartford on February 27. He will report to Doug Elliot, president of The Hartford's commercial markets division.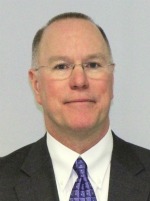 Tucker, 56, comes from American International Group's Chartis, where he has been serving as chief underwriter and chief risk officer for its U.S. operations. At Chartis, Tucker was responsible for enterprise risk management oversight of the company's global property, casualty, professional and financial lines, as well as global risk finance. He is a P/C insurance veteran with 35 years' industry experience.
In his new role at The Hartford, Tucker will oversee underwriting across commercial markets and lead The Hartford's specialty casualty segment — which includes national accounts, captive & specialty programs and Hartford financial products. He will also focus on the continued delivery of risk solutions for the specialty segment, as well as risk controls across the commercial markets organization.
The Hartford also announced two additional senior leadership appointments:
Gary Thompson, 57, will now lead middle market sales and distribution, in addition to his previous responsibilities as head of middle market product and underwriting. He will drive middle market's growth agenda — with a focus on diversifying the book of business and targeted industry segments. He has held senior level positions in both underwriting and field sales throughout his more than 35 years with The Hartford, serving most recently as executive vice president of specialty commercial and chief underwriting officer for commercial markets.
Also, Mike Concannon, 50, will serve as head of The Hartford's group benefits segment, succeeding Ron Gendreau who will retire later this year after a transition period. Concannon will focus primarily on restoring core profitability and broadening the segment's core business, as well as expanding with new and emerging opportunities.
Since joining The Hartford in 1995, Concannon has held senior leadership positions in product management and sales, including head of the company's personal lines division. Most recently, he served as executive vice president of sales and distribution for P/C and group benefits businesses. In that role, he led the integration between those two sales organizations, which generated $125 million in joint sales for 2011, according to the company.
The Hartford said the new appointments are designed to help with the insurer's goal of accelerating margin improvement and focusing on profitable growth opportunities.
Was this article valuable?
Here are more articles you may enjoy.