Consumers often face important decisions on insurance, medical treatment and auto repair in the aftermath of an auto accident.
But unfortunately, they can end up paying unnecessary expenses or even become victims of fraud if they make a hasty or unwise decision, New Jersey's top insurance regulator cautioned.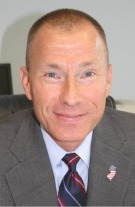 "Insurance fraud costs consumers and insurance companies millions of dollars every year," said Acting Commissioner of New Jersey's Department of Banking and Insurance Ken Kobylowski.
"But if consumers exercise caution and follow some common sense measures after an auto accident, they can avoid fraud and navigate easily through the insurance system."
Kobylowski advises consumers to take these following steps after an auto accident in order to stay clear of fraudsters:
• Visit professionals you trust. While most doctors and lawyers are honest professionals, there are some who try to profit from consumers' accident-related injuries. Only visit health care providers and attorneys you know and trust.
• Avoid offers too good to be true. Be wary of any solicitations offering civil settlements or advance payments either by mail or in person.
• Keep organized records. If you see a physician, it is important to keep careful records of all medical treatments, including the dates, treatments given, and diagnoses. These records must be compared against the statements received in order to make sure the bill wasn't padded or treatments fabricated.
• Report the accident to the police even if the damage to the cars involved was minor. An accurate accident report is a necessary document when filing a claim with an insurance company.
• Take photos of the damage if it is safe to do so. Photos should not be taken on busy highways where injuries could occur.
• Count the number of passengers in the other vehicle. It is important to get all of the names, phone numbers and driver's licenses to prevent more people that were not in the car from filing claims later.
What Constitutes Auto Fraud
Insurance fraud may also include when consumers deliberately do not update their insurance company when changes occur or if they falsify information on an auto insurance application. This is illegal and can result in denial of coverage.
To avoid this scenario, consumers should always fill out auto insurance applications honestly and completely, Kobylowski advised.
This includes but is not limited to: past accidents or tickets, eligible teenage drivers in the home and previous claims. Although answering truthfully on some of these topics may increase the policy rate, lying or omitting information is against the law and can result in an insurance company denying coverage or dropping a consumer altogether. The same results can occur even if an omission is accidental.
"Always be forthcoming about your driving record to your insurance company. It is better to pay a bit more for a policy now than to be denied coverage or dropped from coverage altogether when you need it most," Kobylowski said.
"Consumers should be aware that getting a new policy from a different insurer once they are dropped is much harder than just changing companies, especially if they are dropped because of insurance fraud."
Topics Auto Fraud New Jersey
Was this article valuable?
Here are more articles you may enjoy.