Narragansett Bay Insurance Company, a Pawtucket, R.I.-based homeowners insurer, appointed Miles Hunter as vice president of corporate development.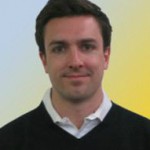 In his new role, Hunter will provide decision support and analysis to the company's executive team and investor group. Previously, he worked for Aspen Insurance Holding Ltd. in London and New York City.
Most recently, he was responsible for up to $30 million of casualty reinsurance business with Aspen's reinsurance department. His experience in property/casualty insurance — coupled with his business familiarity leading teams of underwriters, actuaries and lawyers — gives him a broad background and is a good fit as vice president of corporate development, according to Narragansett Bay Insurance Company.
Narragansett Bay Insurance Company offers specialty insurance services and products to homeowners through an extensive network of independent agents along the eastern seaboard. The company currently provides homeowners coverage in Massachusetts, New Jersey, New York and Rhode Island — with plans to add additional states.
Was this article valuable?
Here are more articles you may enjoy.