Insurance Club of Pittsburgh has named Burns & Wilcox executive Kermit Shaulis as the Insurance Person of the Year. The award was presented at the group's recent annual convention.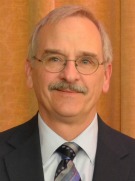 Shaulis is a 40-year veteran of the insurance industry. He joined Burns & Wilcox in 1992 when he opened the Pittsburgh office for the company's founder Herbert Kaufman. He subsequently became a vice president and has grown that office from a staff of three to more than 20 insurance professionals.
Shaulis is a 35-year member of the Insurance Club of Pittsburgh, where he served two terms as a board member. He is also a member of the Pennsylvania Surplus Lines Association.
"Our Insurance Person of the Year is highly regarded by his peers and colleagues. His knowledge of our industry is boundless," said Insurance Club of Pittsburgh President Ed Schmidt. "He has always been an active participant in our industry and a great friend to all."
Shaulis said, "It is truly an honor, and quite a humbling experience, to be recognized by my peers for what I have done and contributed during my career."
Burns & Wilcox, headquartered in Farmington Hills, Michigan, is the industry's largest privately-held wholesale broker and underwriting manager. It has more than 40 offices across the United States, Canada and London and employs more than 1,000 professionals.
Was this article valuable?
Here are more articles you may enjoy.