Aon Risk Solutions, the global risk management business of Aon plc, recently hired Michael Barbarita as managing director, executive vice president of the company's growing Pittsburgh office.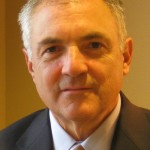 Aon's Pittsburgh regional office is one of the top-performing units for the firm, winning the "Aon Pinnacle Award" in 2011 for the third time in five years. The award is given to the top performing office among Aon's 45 offices in the U.S.
In his new role, Barbarita will provide risk management consulting and risk transfer expertise to Aon clients. He will also work closely with Aon Risk Solutions' industrial and materials practice. Previously, he led the Pittsburgh office for Marsh USA, where he was also the East partnership leader.
Aon plc, headquartered in London, is a leading global provider of risk management, insurance and reinsurance brokerage, and human resources solutions and outsourcing services. Aon serves clients in over 120 countries through its more than 61,000 colleagues worldwide. The company reported $979 million net income attributable to Aon stockholders in 2011.
Topics Aon
Was this article valuable?
Here are more articles you may enjoy.