Erie, Penn.-based Erie Insurance Group appointed Brad Postema as senior vice president and chief investment officer.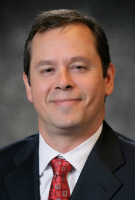 In his new role, Postema will be responsible for the investment strategies of Erie Insurance Exchange, its underwriting subsidiaries and Erie Indemnity Company.

Postema joins Erie from GE Asset Management, the Stamford, Conn.-based global investment management firm wholly owned by General Electric Company. He most recently served at GE Asset Management as senior vice president and senior portfolio manager for insurance. Postema worked at General Electric for more than 12 years.

Erie Insurance Group is the 12th-largest automobile and 14th-largest homeowners insurer in the country based on direct premiums written and the 20th-largest property/casualty insurer in the country based on total lines net premium written.
Was this article valuable?
Here are more articles you may enjoy.