New Jersey Manufacturers Insurance Company has promoted treasurer Charles Prall to chief financial officer. He will also serve on the insurer's board of directors.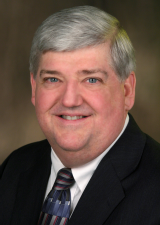 Being named to the CFO position is an enhancement of Prall's previous duties, the company said. The previous CFO retired in 2009.

Prall had been serving as the company's treasurer since 2004. Prior to that, he held the positions of controller, internal auditor, and several other managerial roles. He has served on the board of NJM Bank, a wholly owned subsidiary of New Jersey Manufacturers Insurance Company, since 2009.

Headquartered in West Trenton, N.J., New Jersey Manufacturers is the largest provider of personal auto and workers' compensation insurance in the Garden State. It is also a major carrier of commercial auto and residential coverages.

The company writes coverage directly for consumers and operates in a mutual fashion exclusively for policyholders. More than $5 billion have been paid to policyholders as dividends since 1918.
Was this article valuable?
Here are more articles you may enjoy.