Renaissance Alliance Insurance Services (RAIS), a New England-based network of specialty services for independent insurance agencies, added five new member agencies.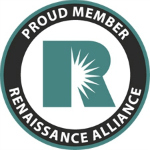 The new member agencies are: MHA Insurance Agency of Burlington, Mass., a subsidiary of the Massachusetts Hospital Association; Southeast Agency of Jewett City, Conn.; W.J. Irish Insurance Agency of Manchester, Conn.; The Stone Agency of Guilford, Conn.; and Chittenden Group of Naugatuck, Conn.

With the new members, Renaissance Alliance said its aggregate premium now tops $450 million.

Additionally, the Alliance noted it has recently expanded its services to offer added value to member agencies. New services include:

• EZPayIns, an "agent-centric" workers' comp pay-as-you-go platform.
• GraphiComm, a partnership with PINE, a New England association serving the graphic communications industry, to serve to the print and graphics communications industry.
• Expanded education and training programs, including a series of seminars on social media and workers' comp in partnership with Astonish Results and Lynch Ryan, a consulting firm.
• New insurance company servicing partners.
Renaissance Alliance is a coalition of independent agencies, insurers, and service providers who deliver personal and commercial insurance services and products throughout New England. It currently encompasses more than 100 agency locations in Connecticut, Massachusetts, Rhode Island and New Hampshire, over 35 national and regional insurers, and a broad array of insurance service providers and vendors. It is part of Wellesley, Mass.-based Renaissance Group.
Its members maintain full autonomy as independent agencies. Renaissance Alliance says member agencies secure the clout, economies, services, expertise, and market access of a large regional organization while still delivering the trusted, local personalized service that is the hallmark of the independent agency system.
Was this article valuable?
Here are more articles you may enjoy.