Maryland Insurance Administration announced this week that the agency has set up a new Facebook page to reach out to the state's consumers.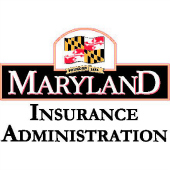 Maryland residents with questions about insurance now can follow the Maryland Insurance Administration on Facebook to find useful tips from the state regulatory agency. The site includes a listing of events across the state where agency representatives will visit to answer consumers' questions. Residents also can view videos and find links to timely consumer tips.

"A key aspect of the Maryland Insurance Administration's mission involves educating the residents of our state about the choices available to them as consumers of insurance products," says Maryland Insurance Commissioner Therese Goldsmith. "Facebook is a great way to get our message out to Maryland residents. The more informed consumers are, the better equipped they are to make purchasing decisions that are right for them."

The site, www.Facebook.com/MdInsuranceAdmin, can be viewed by anyone with an Internet connection, including those who do not have Facebook accounts. A link to the site also can be found on the Insurance Administration's home page.
The Maryland Insurance Administration, founded as the Maryland Insurance Division in 1872, is an independent state agency located in Baltimore. This agency regulates Maryland's $26 billion insurance industry and makes certain that insurance companies, health plans and producers (agents and brokers) comply with Maryland insurance law.
The agency also licenses more than 110,000 producers and some 1,500 insurance companies; regulates insurance rates; monitors insurer solvency; investigates consumer complaints; and travels across Maryland providing consumers with educational materials about insurance.
Was this article valuable?
Here are more articles you may enjoy.