Rutherfoord, a Marsh & McLennan Agency LLC (MMA) company, appointed Guy Morrison, a 20-year veteran of the employee benefits industry, as executive vice president of employee benefits.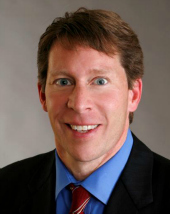 In this newly created position, Morrison will oversee the development and strategic execution across the Mid-Atlantic hub of Rutherfoord/MMA's rapidly growing employee benefits and health population management business.

Morrison most recently served as president and CEO of Strategic Benefit Solutions (SBS), the Alpharetta, Georgia-based benefits brokerage and consulting firm that Rutherfoord/MMA acquired in January 2011.

Prior to creating and leading SBS, Morrison held various positions with U.S. Healthcare (which is now Aetna), CIGNA Healthcare of Arizona, and CIGNA Healthcare of Georgia.

Since becoming part of MMA in 2010, Rutherfoord has diversified its primarily property/casualty business through a substantial expansion of its employee benefits offering.
Rutherfoord/MMA stated that Morrison brings to his new position a proven track record in enabling clients to manage their health care costs effectively through health improvement and productivity initiatives.
Based in Roanoke, Virginia, Rutherfoord has grown from its Virginia roots to one of the largest risk management and insurance brokerage firms in the United States, with offices from Philadelphia to the Gulf Coast region and client operations in all 50 states and more than 80 countries.
Rutherfoord provides service to a broad portfolio of clients in commercial insurance, risk management, surety bonding, employee benefits, international and personal insurance. Rutherfoord was acquired by Marsh & McLennan Agency LLC, a subsidiary of insurance broker Marsh Inc., in 2010.
Was this article valuable?
Here are more articles you may enjoy.