In recent years, a growing number of independent property/casualty agencies and brokerage firms have begun offering group health/benefits services to their clients.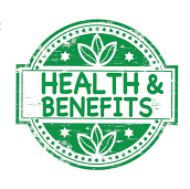 In interviews with Insurance Journal, agency executives in the Northeast cited several reasons why their firms got into this arena: a chance to offer more complete, diversified risk management and consultative services for their corporate clients and to create cross-selling opportunities and boost revenue streams.

Executives also pointed out that employee health/benefits has become such a major cost of doing business — with corporate clients needing a lot of hand-holding to navigate through the maze of complex options — that their agencies had no choice but to get into the group health/benefits space.

There are challenges though. Many agents see lowered commissions in the group health sector, a trend that accelerated due to the medical loss ratio requirement in the healthcare reform law.
Agencies say they are responding to this problem by embracing a fee-based model and offering more consultative, value-added services, as well as marketing more ancillary/voluntary benefits. Executives described how they got started in this space and why they believe the future looks bright. Here are their comments:
Ken Ewell, president and COO at Philadelphia-based The Graham Company
The firm is one of the mid-Atlantic region's largest insurance and employee benefits brokerages, with 150 employees and premium volume of over $300 million.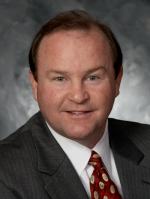 Since our organization was founded over 50 years ago, we've always been committed to growing our property/casualty insurance and risk management services. But, about 10 years ago, our clients started being more vocal about group health benefits and we heard them loud and clear.
The two main things they we heard from them was concern over the rapidly increasing costs of benefits and just the confusion from dealing with complicated types of benefits plans and the lack of advisory/consultation services.
We tried working with other employee benefits brokers but it never really worked. For our culture, we had to grow our own division.
In 2005, we hired Joe McGinty as vice president of employee benefits consulting and spent almost a full year just building the operation, putting the right processes in place, so that we could internally align our benefits strategy with our overall agency strategy.
We could add more value and advise our clients — not just place coverage but add a lot of consultation and advisory work, as we do on the P/C side.
This is our fifth full year of production and we are growing. Employee benefits services currently make up around 10 percent of our firm's overall revenue. The majority of our success came from cross-selling with our current clients. We are focusing on our existing client base and we are growing at better than 25 percent a year in the employee benefits area.
Joe McGinty, VP of employee benefits consulting at Philadelphia-based The Graham Company
Our clients are hiring us to be their trusted advisor for their employee benefits.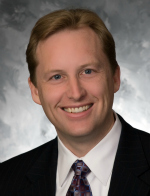 They want an advisor that can bring to them a strategy that manages not only their health care costs but their entire employee benefits program.
They want someone who can implement that strategy and communicate it to their employees, continue to monitor the strategy and then also handle a lot of administration and compliance that comes along with an employee benefits strategy.
The Supreme Court upheld the health care reform law and the individual mandate, and that keeps states' Insurance Exchanges that are expected to open. I think smaller employers with less than 50 employees will have a decision to make regarding offering health care to their employees. But most larger employers will continue to offer health care to their employees and will still need the assistance of an advisor.
When we sit down with prospective clients, the question we ask is, "is your benefits strategy in alignment with your overall corporate strategy, your vision, your values and your goals for growth and prosperity?"
Obviously the cost of group health benefits is a major concern for employers, and there's the ever-changing landscape of health care, not only regarding the health care insurance companies but different financing models, the plan design options, and the related compliance requirements. Many employers need an education in these aspects and that is a core part of our service offering.
Tim Dean, president of Poughkeepsie, N.Y.-headquartered Marshall & Sterling Enterprises
The firm has 350 employees, with $50 million in revenues. It have 14 offices in New York State and four offices in the U.S. Virgin Islands.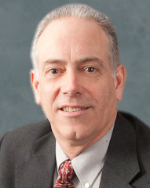 In the past three years we have made a decision to invest in the group benefits space to further serve our clients. We have grown this area of our revenue from less than 1 percent to around 10 percent in that time period while increasing staff in the division from 5 to 50. This was through acquisition of three group benefit agencies as well as in organic growth.
We agree that there will be strategic opportunities to help firms navigate the ever-increasing complexity of providing health benefits to their employees.
We also agree that this will be more focused on larger employer groups. Carrier offerings for smaller groups will continue to see increases in automation and efficiency of distribution that will reduce products available and thus the need for agent/broker interface.
Pressures from the government to cap profits will cause carriers to reduce agent/broker commission as a way of preserving their own profitability in the small group market.
We see the agents' role in large group as becoming more consultative and important moving forward.
Mark G. C. Lacher, partner at Souderton, Penn.-based Lacher & Associates
The agency has 32 employees and nearly $5 million in annual revenues, growing at 7-10 percent year-over-year.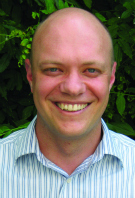 We've been in this space since 1996, but we've been much more serious about this space since 2005. We've really advanced it and made much more significant strategic investments into the employee benefits area.
Why? One of the main reasons why is simply to diversify revenue. And secondly, making sure that we are delivering to our larger corporate clients a whole suite of risk management and employee benefits products and programs, rather than just simply focusing on property/casualty.
One of the things we did was to completely change the way we engage the clients. We've become much more process-oriented and not as product-driven.
And we are now focused on ways that we can stand beside organizations and help them figure out the employee benefits and risk management space. Specifically, we've been talking about employee benefits not so much as a cost to the business but more of a strategic investment in the employees.
This relates to how brokers are paid because employers are investing dollars in us as part of their investment in employee benefits. Thus we've changed to a fee-based, consulting model where we can.
In our large group segment, we're almost 100 percent fee-based at this point in time. We've experienced substantial growth of our benefits division. Now, it's around 40 percent of our revenue. We have seen some decrease in commissions, mainly from our smaller clients, but we've been able to offset the decreases by adding larger clients.
Our firm is optimistic about the future role we play in helping organizations figure out not only employee benefits, but increasingly how to address the overall health of their employees.
Lewis Bernstein, CEO of Valley Stream, N.Y.-based B&B Coverage
The agency has two offices in New York, with 55 employees.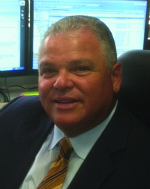 Two months ago, we partnered with James Oliveri, a group benefits expert, to run our health and benefits division called B&B Benefit Consultants. We decided to make a conscious decision, that after years of being a P/C agency (third-generation) we had to develop a benefits division.
We did this knowing that revenue streams were being diminished and nobody really knows where healthcare is going to be in the near future. We see a tremendous potential to generate consultative revenues in that segment, as opposed to just commissions.
So our benefits division will be our first step towards evolving into a full service consulting firm.
We are offering a customized client portal where we will be able to allow an intranet service to our clients (B&B Concierge Experience) for communicating with their employees on benefits, risk management, and HR issues. This is an effective tool to keep our clients educated on all areas of risk management.
After many years of outsourcing to third parties, we have decided to bring these opportunities in-house, with our own branded segments. Benefits are currently about 10 percent of our business, but we see great potential for growth, at least to become 35 to 40 percent of our total revenue.
With the current political scene, we will greatly enhance our services as a trusted advisor to help navigate and direct our clients as laws evolve.
Gerald Brown, senior VP at Kingston, N.Y.-based Ulster Insurance Services
The firm has 30 insurance professionals, with the premium volume of $50 million.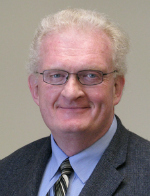 We have three divisions: life/health, personal lines and commercial lines. We wanted to serve all the insurance needs of our clients. We didn't want to leave anything else hanging out there that someone else had to come in and fill.
In the life/health area, it's true that the commissions are changing with group health. But in life/health, there are many more products than group health. In group health, definitely there is a change. We've seen it significantly this year.
There is still a lot of commissions there, revenues to be made. But definitely the advent of the medical loss ratio has put a lot of pressure on companies to cut their administrative costs and we are part of that, so commissions have suffered. However, commissions are still there and they are still an important part.
Furthermore, though, several companies are paying what we would call in the P/C world contingency commissions. In the group health, life/health world, we could call them incentive bonuses.
You reach a certain benchmarks, they give you payments. Some group health companies give you persistency bonuses. Now some of these were there before, they are still here now. You want them, you go get them. You gotta perform and get them.
Now furthermore, in the life/health area, getting beyond the group health, what we've done recently and what many agencies are doing, is focus on the ancillary group: group life, group dental, and group long-term disability.
These are things that many agencies have not paid as much attention to in the past because the commissions are not as big as group health. Many agents probably never even bothered to talk to their customers about group life, group long-term disability.
But now, people need to focus on that because there are fees and commissions to be made there.
Definitely there is a market for voluntary benefits. Employers maybe cutting benefits or they want to control their cost. What they can offer is a whole suite of voluntary benefits such as accident and critical illness insurance.
Topics Agencies
Was this article valuable?
Here are more articles you may enjoy.