Switzerland-headquartered Allied World Assurance Company Holdings AG has expanded its U.S. casualty operations with the launch of a new construction casualty division. The new division will be run from Allied's New York office, where the majority of the company's U.S. national lines of business heads are also based.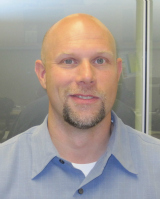 New lines of business being offered are: commercial general liability and commercial automobile as well as railroad protectives and owners and contractors protective.

Product offerings for the new division will include: contractor practice programs, owner controlled insurance programs, contractor controlled insurance programs and project specific programs.

Allied World said the new division will become a key element in the company's overall strategy of serving the broad needs of the U.S. construction industry.
Additionally, Allied World said the company appointed Michael Conroy as vice president of construction to oversee the build-out of the new division. He will be based in Allied World's New York office and will report to Lou Iglesias, president of U.S. property/casualty business. Iglesias, also a former AIG executive, joined Allied World earlier this year.
Conroy has over 17 years of experience in the insurance industry. Prior to joining Allied World, he was vice president in the home office of construction risk management at the American International Group. At AIG, he was responsible for service and underwriting for all regional offices, as well as budgeting, forecasting and business development for the line of business.
Headquartered in Zug, Switzerland, Allied World Assurance Company Holdings AG, through its subsidiaries, is a global provider of property, casualty and specialty insurance and reinsurance services.
Was this article valuable?
Here are more articles you may enjoy.