The Insurance Women of Richmond, VA, recently installed new executive officers. Melanie Miller, systems analyst at Argo Group International Holdings, now serves as the association's new president.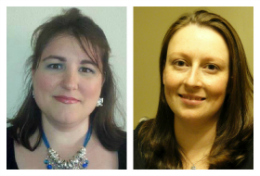 Andrea Savedge, senior underwriter and commercial lines team leader at Commonwealth Underwriters Ltd., was named the new secretary while Laura Vaughan, underwriter at Seneca Insurance Company, is the new treasurer. The term is one year, running from July 1, 2012 to June 30, 2013.

The association also recently honored its award winners for the 2011-2012 year at its annual Industry Night Appreciation Dinner.
Helen Gray Gaddy Memorial Scholarship was presented to Gurpreet Bedi and Christopher Townsend of Virginia Commonwealth University, while the Professional Underwriter of the Year award was presented to Bonnie Warren, ACSR, CPIW, DAE of Argo Pro.
The Industry Person of the Year award was given to Kevin Price, CPCU, CIC of Argo Pro, and the Insurance Woman of the Year award was presented to Joy N. Starkey, AU, CPCU.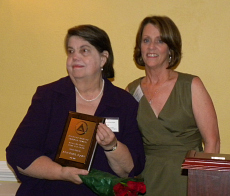 The Insurance Women of Richmond, VA is affiliated with the International Association of Insurance Professionals (IAIP) and serves members who live and/or work in the Metro Richmond area. The association is dedicated to the development of leaders in the insurance industry.
IAIP and the Insurance Women of Richmond, VA provide professional education, an environment in which to build business alliances and the opportunity to make connections with people of differing career paths and levels of experience in the insurance industry.
The group fosters and encourages diversity, offering a network for members in all career categories, all lines of insurance and all cultural and diverse backgrounds. It also promotes mentoring, education, and personal and professional growth.
IAIP has an active membership of over 11,000 nationally representing every facet of the insurance industry including property/casualty, life, health, disability, risk management, insurance benefits and insurance educators. Its membership spans the United States, Canada, Puerto Rico, England, Virgin Islands, Australia and Africa.
Topics Virginia
Was this article valuable?
Here are more articles you may enjoy.