New York Gov. Andrew Cuomo said Tuesday that New York State employers will see a reduction in workers' compensation premium rates. He said rates to policyholders will see a decrease of 1.2 percent in the upcoming policy year.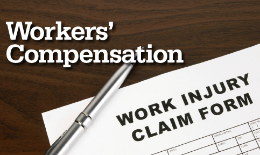 It will be the first time since 2008 that New York employers will see a drop in workers' comp premiums, according to the governor.

Gov. Cuomo also announced that the last measures of the 2007 Workers' Compensation Reform Law, which secured necessary benefit increases for injured workers and cost reductions for businesses, have now been fully implemented by the state.

The New York Department of Financial Services says Gov. Cuomo's administration has been working to "modernize, improve efficiency and decrease waste in the workers' compensation system" — which made possible the rate reduction and the expedited implementation of the reforms.

"To create jobs and get our state's economy back on track it is essential that New York's businesses remain in a competitive position to succeed in the global marketplace," Gov. Cuomo stated.
"For years, the workers' compensation system has been too costly for businesses and ineffective for injured workers. With the new measures implemented by the state, and our continued work together with the business and labor communities, we will remain on track to create a system that works better for both employers and employees."
This year, the New York Compensation Insurance Rating Board, a non-governmental rate service organization, recommended a cost increase in their annual loss cost filing.
But after reviewing all filings and written submissions, the administration deemed the rate hike was not to be necessary. As a result of the decision, workers' comp rates will actually decrease in the upcoming policy year.
The rates are determined on an annual basis, and are informed by a variety of factors, including — but not limited to — experience in the marketplace, implementation of any cost cutting measures, and implementation of any new policies and procedures.
Benjamin Lawsky, Superintendent of Financial Services, said, "Under the Governor's leadership, New York has taken dramatic steps that ultimately will benefit workers' compensation insurers, claimants, and businesses — both large and small — throughout the state. At a time when many states are gutting their workers' compensation systems, New York is working to continually improve our workers' compensation system for employers and employees. This is the right decision on rates at the right time."
Was this article valuable?
Here are more articles you may enjoy.