New York State's Department of Financial Services announced this week that it has licensed Build America Mutual Assurance Company (BAM) to operate as the first mutual bond insurer serving the U.S. municipal market and guaranteeing state and municipal debt.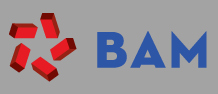 After receiving $600 million in initial financing, the company has secured a "AA" rating from Standard & Poor's (with a stable outlook), which makes BAM the highest-rated bond insurer in the nation, according to officials.

The insurer will provide bond insurance to the small and mid-sized municipal bond market, focusing on municipal bonds up to $75 million. It will insure only investment grade general obligation bonds or other revenue bonds issued to fund essential governmental facilities and services.
Officials said the company will not insure structured securities, a practice which caused serious problems for bond insurers during the financial crisis. As a mutual insurer, the company will be owned by the issuers who are also its policyholders.
BAM expects to issue its first policy in September 2012. Headquartered in New York City, the insurer will initially employ an estimated 40 people. It expects employment to grow to approximately 100 employees within two years.
Benjamin Lawsky, Superintendent of Financial Services, said the company's unique business model will create dozens of jobs within the state.
Further, Lawsky said, the company should enable smaller and mid-sized communities to undertake essential capital projects that are good for the economy. He said regulators will closely monitor BAM to safeguard against the problems that the bond insurance market encountered during the height of the economic crisis.
New York Gov. Andrew Cuomo noted that the insurer "will strengthen the economy and help create jobs not only in New York, but around the nation, by helping small local governments raise the funds they need to build necessary projects, while saving taxpayers' money."
Was this article valuable?
Here are more articles you may enjoy.