Vermont Mutual Insurance Group, based in Montpelier, Vt., announced two manager appointments. The insurer said it hired Susan Chicoine as the human resources director and promoted Lu Gambero to project manager in its information technology department.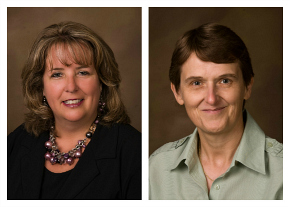 Chicoine has 25 years of experience working in the human resources field. Prior to joining Vermont Mutual Insurance Group, she held a senior human resources management position with TD Bank.

Gambero has over 25 years experience working in the information technology field in multiple facets — including developer, software development manager, and project manager.

Founded in 1828, the Montpelier-based Vermont Mutual Insurance Group now consists of three companies: Vermont Mutual Insurance Co., Northern Security Insurance Co.,Inc. and Granite Mutual Insurance Co. writing personal and commercial lines in the New England states and New York.

Vermont Mutual Insurance Group posted direct premium volume of $309.7 million and a surplus of $243.9 million in 2011. The company has more than 275,000 policyholders.
Was this article valuable?
Here are more articles you may enjoy.