Holborn Corporation, a reinsurance intermediary based in New York, announced that Executive Vice President Frank D. Pierson has assumed the additional title of chief production officer.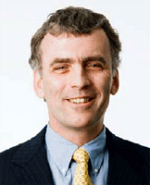 In his expanded role, he will manage Holborn's broker staff and analytics professionals in the firm's New York, Minneapolis and Kansas City offices.

With a depth of experience at both primary insurance and reinsurance organizations, Pierson has served as the head of Holborn's analytic functions since joining the firm in 2005.

With this assignment, Holborn's Chief Executive Officer Frank T. Harrison's responsibilities as CEO for the firm's day-to-day operations are delegated among three senior executives, each with at least 30 years of industry experience: Chief Financial and Operating Officer John J. DiGregoria; Executive Vice President David W. Melrose, managing new business development and special projects; and Pierson.

With the addition of Senior Vice President Adam P. Manus, these executives also comprise Holborn's new Franchise Operating Committee, which will advise CEO Harrison on strategic planning, enterprise risk management and new business ventures.

Founded in 1920, Holborn Corp. is an independent reinsurance brokerage firm headquartered in New York City. Through the adoption of an employee stock ownership plan (ESOP) during 1998, it became exclusively owned by its employees.
Was this article valuable?
Here are more articles you may enjoy.