Democrat Karen Weldin Stewart was re-elected to a second term as Delaware's insurance commissioner on Tuesday, defeating Republican challenger Benjamin Mobley.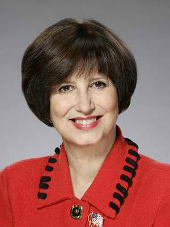 In the end, incumbent Stewart easily won the race. With votes counted from all 431 districts Tuesday night, Stewart won 233,352 votes or 61.1 percent of the total votes cast, while Republican candidate Mobley won 140,669 votes or 36.8 percent of the total votes. A Democratic-leaning state, Delaware also chose Democratic candidates for other major statewide races on Tuesday, including the governor, incumbent Jack Markell, and U.S. Senator, incumbent Thomas Carper.

Stewart is a veteran of the insurance world, with years of experience in both public and private sectors. She first joined the Delaware insurance department as deputy receiver in 1989. She later founded the Weldin Group Inc., an insurance and reinsurance consulting firm, and also worked as an executive for Reinsurance Solutions International, a subsidiary of Marsh & McLennan Cos. Inc.

Stewart was elected as Delaware's insurance commissioner in 2008. Commissioner Stewart currently serves on 22 National Association of Insurance Commissioners(NAIC) committees, task force and working groups.

Stewart has said she sees her department's primary role as a watchdog for consumers, bringing their concerns and grievances to insurers' attention. Delaware has also attracted hundreds of new captive insurance companies under her tenure.
Topics Delaware
Was this article valuable?
Here are more articles you may enjoy.