Gowrie Group, an independent insurance agency based in Westbrook, Conn., hired marine industry expert Dan Cooney as a commercial/marine insurance producer.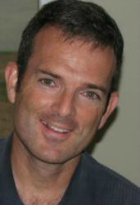 Cooney will work with commercial entities, marine businesses, and yacht clubs across the U.S. to help them put in place comprehensive insurance coverages and risk management plans. He is based in the firm's Newport, R.I., office.

Prior to joining Gowrie Group, he was associate executive director of U.S. Sailing, a national governing body for the sport of sailing. Previously, he also served as executive director of the State of Oklahoma's Washington office and worked in sales and marketing for Broadcast.com and Yahoo!

Founded in 1974, Gowrie Group is a privately held property/casualty agency, with a large marine insurance group. Headquartered in Westbrook, Conn., the agency has additional offices in Connecticut and Rhode Island.
Topics Commercial Lines Connecticut
Was this article valuable?
Here are more articles you may enjoy.