The Insurance Industry Charitable Foundation (IICF) Northeast division announced that award-winning journalist Paula Zahn will be keynote speaker at the organization's benefit dinner on Wednesday Dec. 12, 2012 at the Waldorf-Astoria Hotel in New York City.
Zahn also will be accepting an IICF grant to the Alzheimer's Drug Discovery Foundation, one of 16 grants to be awarded at the event. Zahn is currently working to raise awareness for Alzheimer's as a board member of the Alzheimer's Drug Discovery Foundation.
The dinner will benefit 16 IICF Northeast division grantees: Alzheimer's Drug Discovery Foundation, American Red Cross, buildOn, CHILD, Inc. and St. Aloysius School, The CityKids Foundation, Community Mainstreaming Associates, Inc., Covenant House New Jersey, The Doe Fund, Eden Autism Services, Family Reach Foundation, Friends of Karen, Inc., Harlem RBI, Hudson River Sloop Clearwater, Inc., Joe Torre Safe At Home Foundation, Metropolitan Hospital Center, and Mount Kisco Child Care Center.
Among the most prominent, respected and versatile journalists working in television today, Paula Zahn brings three decades of award-winning reporting experience to her current roles as host and executive producer of "On the Case with Paula Zahn" and as a co-host of WNET's "NYC-ARTS."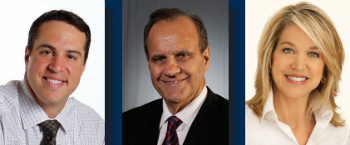 First known nationally for anchoring news segments on "Good Morning America," Zahn has hosted and contributed to more than 20 major news, documentary, and current-affairs programs including ABC's "World News This Morning," "The CBS Evening News" and "CBS This Morning," Fox News' "The Edge with Paula Zahn," and CNN's "Paula Zahn Now."
Additionally, joining the IICF benefit dinner as special guest presenters are: Mark Teixeira, N.Y. Yankees first baseman, and Joe Torre, the founder of the Safe At Home Foundation.
At the benefit event, the IICF will honor XL Group plc for philanthropic leadership with the 2012 'Double I' award for influence in the industry and impact in the community. Mike McGavick, CEO, will accept the award.
The dinner, now in its sixth year, is the premier insurance event in the New York tri-state area and is attended by more than 900 insurance industry leaders. Proceeds of ticket sales for the dinner fund the community grants program. For more information, contact the Insurance Industry Charitable Foundation benefit office at (212) 763-8597 or IICF@cmevents.net.
The Insurance Industry Charitable Foundation was established in 1994 and is completely directed and funded by the insurance industry. The not-for-profit foundation helps communities and enriches lives by uniting the collective strengths of the industry to provide grants, volunteer service and leadership. Since its inception in 1994, IICF has contributed more than $18 million in grants to charities and 163,000 volunteer hours to hundreds of community nonprofit organizations.
Topics Market
Was this article valuable?
Here are more articles you may enjoy.