Doug and Joyce Popaca were accustomed to storms, having lived in Mantoloking near the ocean for 37 years.
So when Superstorm Sandy barreled up the coast last October, the couple left their home with scarcely more than a change of clothes and their toothbrushes.
"We thought we'd be leaving for a day or so, and we'd be right back," said Doug Popaca.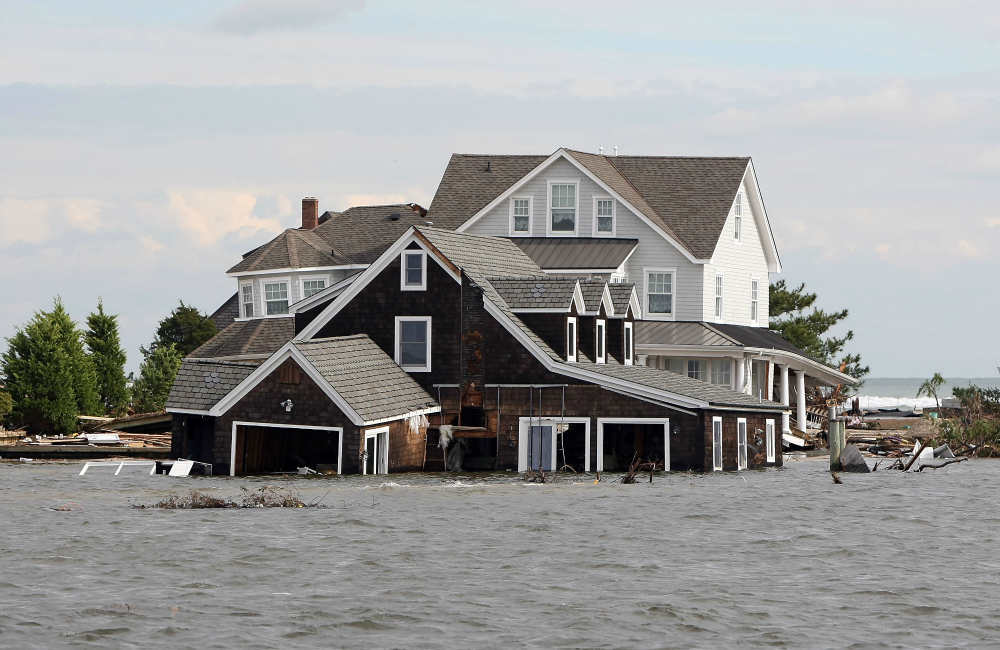 But four months after the storm wreaked its worst violence on their hometown, Popaca and his wife are learning they and other Mantoloking residents can finally go home — on Friday, Feb. 22. On Friday, the community will become the last Sandy-hit shore town to allow residents to begin moving back in.
But don't expect crowds of moving vans. The storm damage was so catastrophic that many homes in Mantoloking are not yet livable.
"We're not really expecting a lot of people to come back right now," said Police Chief Mark Wright.
Mantoloking has 298 registered voters, but its winter population hovers between 75 and 100.
Every single one of Mantoloking's 521 homes suffered some sort of damage in the storm, Mayor George Nebel said. Sixty or so disappeared completely and hundreds more suffered severe damage and will probably need to be demolished.
"Friday will be a big-but-bittersweet day for Mantoloking," the mayor said. "After a long but understandable wait, many of our residents will be able to return to their homes. Unfortunately, many other residents no longer have a home to go home to."
This is the town where the ocean cut a channel through to the Barnegat Bay, where a house was washed onto a bridge whose foundations were undone by the raging water, and where the state's largest-ever emergency road construction project was carried out to rebuild Route 35, parts of which were smashed to bits and carried away by the storm surge.
The Popacas fared better. Situated at the southern end of town, on relatively higher elevation that Joyce Popaca calls "Mount Mantoloking," their home suffered minimal damage. Yet for weeks, they could not even get back in to assess the damage. Once they were allowed back in, no utilities were available.
"When we decided to clean the refrigerator, we were doing it with Handi-Wipes because there was no water," she said. "We were using toothbrushes, Clorox and mini-wipes."
The wealthy Ocean County borough only recently opened up Route 35 to traffic; the highway had been closed until Feb. 1, forcing traffic on lengthy detours through far-flung towns. Even now, a phalanx of local police and state troopers are strictly enforcing emergency rules that prohibit stopping or pulling over on the road, a prohibition that has resulted in 63 tickets being written so far, mostly for sightseers pulling over to photograph the wreckage.
The rules were enacted to prevent people from getting out of their cars and possibly looting damaged houses that sit exposed, as well as to protect motorists and prevent pedestrians from being injured on the narrow road where construction and demolition are under way on both sides. Side streets remain off-limits to everyone but residents and contractors, and a nighttime curfew is in effect.
Doug Popaca said the first thing he'll probably do when he gets back home is take a hot shower; the couple have been living in a small rental in neighboring Brick Township with a shower smaller than the one they are accustomed to.
The Popacas realize how fortunate they are _ and how unlucky many of their neighbors were _ when they look around.
"It's depressing; it's disheartening," Doug Popaca said. "It doesn't go away, that feeling of dread and depression. You look around and all the landmarks, the houses that used to stand out, they're not there anymore. Some people came back to a vacant lot."
"It's overwhelming," Joyce Popaca added. "A lot of my friends' houses weren't there; there was gas bubbling from the ground."
The couple know Mantoloking won't be the same again. "There's a lot of folks that will be gone for years," Doug Popaca said. "But we will be here."
Copyright 2021 Associated Press. All rights reserved. This material may not be published, broadcast, rewritten or redistributed.
Topics New Jersey
Was this article valuable?
Here are more articles you may enjoy.