Novato, Calif.-based Fireman's Fund Insurance Company appointed Erik Matson to the position of commercial insurance field executive.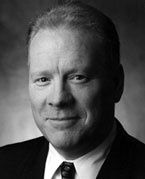 In this role, Matson will be responsible for growing Fireman's Fund's commercial insurance business, including middle market, small business and farm & ranch business. He will be based in Fireman's Fund's Liberty Corner office in New Jersey.

As a 25-year industry veteran, Matson most recently served as the regional president of the Americas for AIG small/medium commercial lines and program businesses. Prior to AIG, Matson worked for Munich Re Group, IBM, Deloitte, and Booz Allen Hamilton.

Founded in 1863, Fireman's Fund Insurance Company is a property/casualty insurance company providing personal and commercial insurance products. Fireman's Fund is a member of Allianz Group.
Was this article valuable?
Here are more articles you may enjoy.