Liberty Mutual Insurance held a ribbon cutting ceremony today at the company's new 22-story, 590,000 square-foot office building at 157 Berkeley Street in Boston.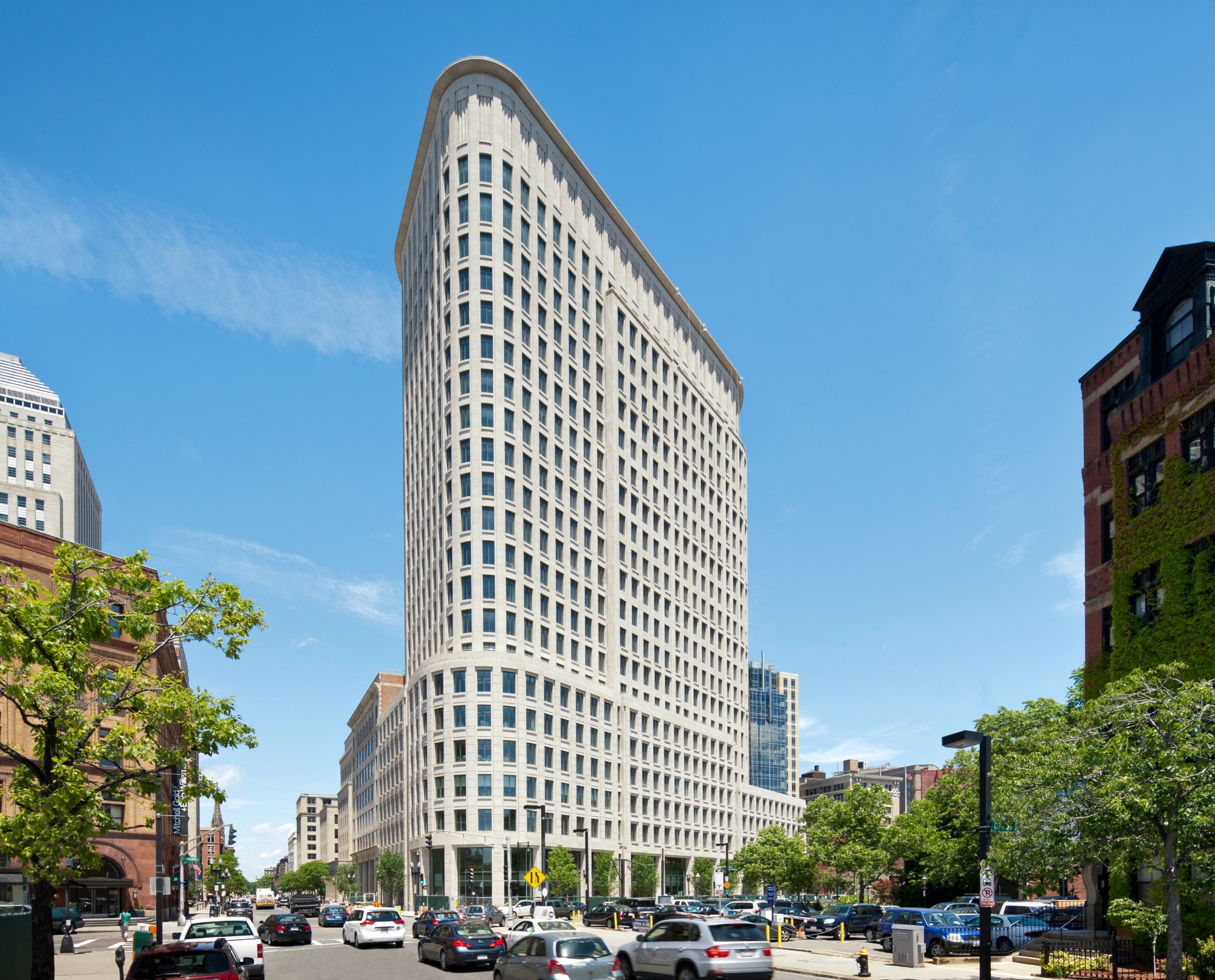 Liberty Mutual Insurance Chairman and CEO David Long was joined at the ceremony by Boston Mayor Thomas Menino, Massachusetts Secretary of Housing and Economic Development Gregory Bialecki and other state and city elected officials, neighborhood representatives and members of the construction trades.

Liberty Mutual broke ground on the $300 million expansion project in October 2010 — creating 500 construction jobs in less than three years. Liberty Mutual said the new building will help accommodate more than 600 new, full-time Liberty Mutual Insurance employees at the expanded Boston offices.

"We are excited to celebrate our growth and investment in the economic future of the city we have been proud to call home for more than 100 years," said Liberty Mutual CEO Long. "We are grateful for the support of Mayor Menino, Governor Patrick and their staffs, who helped make this project possible."
Boston Mayor Thomas Menino said Liberty Mutual's new $300 million building was a catalyst for the city's resurgence from the Great Recession, putting 500 construction workers back on the job, and creating 600 new permanent jobs.
Housing and Economic Development Secretary Greg Bialecki said Liberty Mutual is an anchor of Massachusetts financial services industry and one of the cornerstones of the state's economy. Bialecki said this project has not only created jobs and new revenue, but it has also helped keep and expand one of Massachusetts's core companies in the state.
Liberty Mutual said the new building is designed to be 20 percent more energy efficient than a typical large modern office building. It features energy efficient fixtures, groundwater recharge tanks and a green roof that maintains the indoor temperature through improved insulation.
Founded in 1912, Boston-based Liberty Mutual is a diversified global insurer and the third-largest property/casualty insurer in the U.S. based on 2012 direct premiums written as reported by the National Association of Insurance Commissioners. Liberty Mutual Insurance also ranks 81st on the Fortune 100 list of largest corporations in the U.S. based on 2012 revenue. As of Dec. 31, 2012, Liberty Mutual had $120.1 billion in consolidated assets, $101.5 billion in consolidated liabilities, and $36.9 billion in annual consolidated revenue.
Source: Liberty Mutual Insurance
Was this article valuable?
Here are more articles you may enjoy.